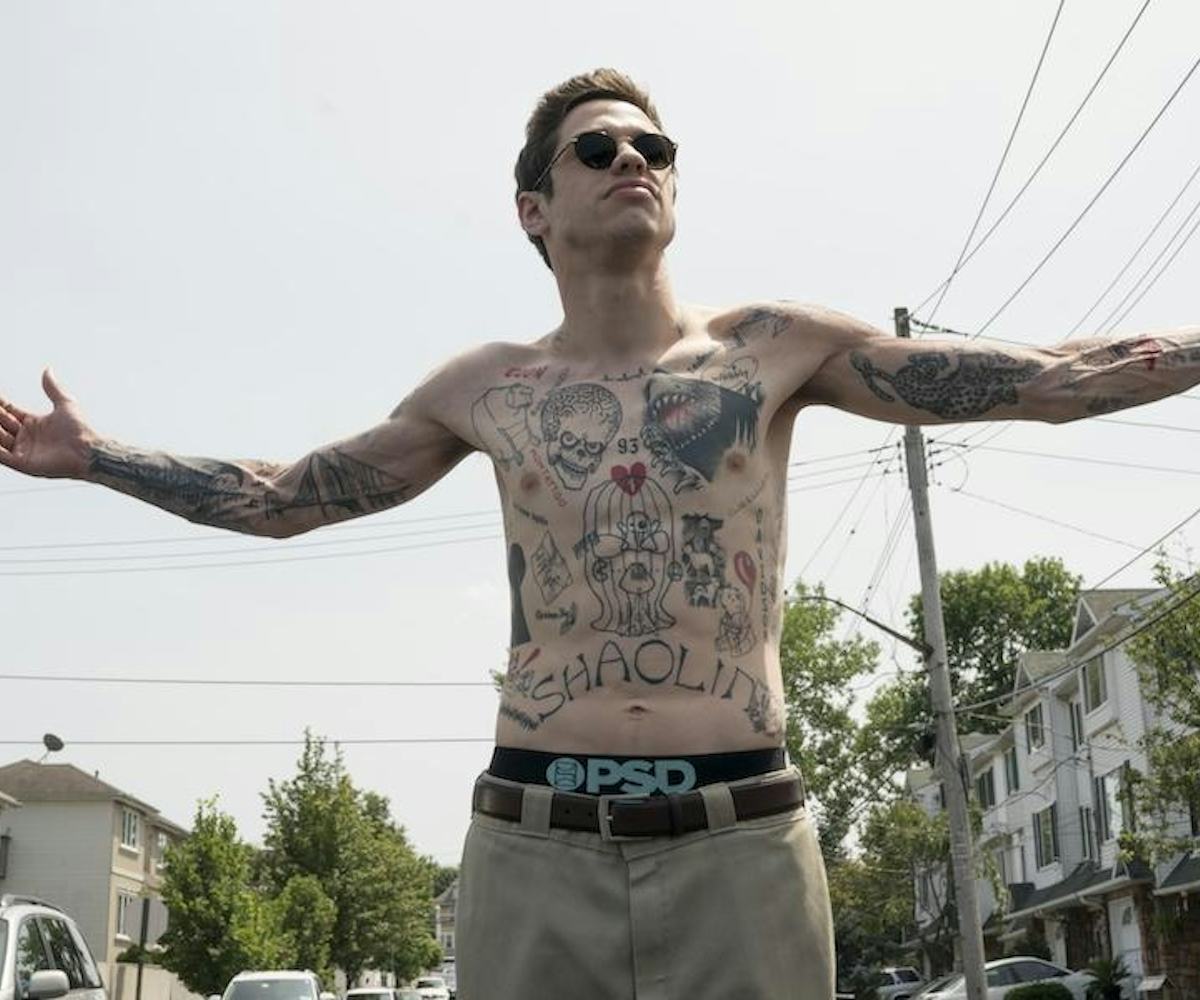 Photo by Mary Cybulski/Universal Pictures
Pete Davidson & Judd Apatow's 'The King Of Staten Island' Will Open SXSW
The film also stars Marisa Tomei, Bill Burr, and more
Pete Davidson is bringing his love-hate relationship with his hometown down to SXSW. On Wednesday, SXSW announced that The King of Staten Island, co-written by and starring Davidson, would be opening the festival with its world premiere. The film, directed and co-written by Judd Apatow, was shot on location in Staten Island over the past summer, and is a semi-autobiographical account of Davidson's life described as "a bracing comedy about a burnout stuck living with his mom (Marisa Tomei) on Staten Island," per the synopsis. The King of Staten Island also stars Bill Burr, Bel Powley, Maude Apatow, Ricky Velez, and Steve Buscemi.
Davidson has been known to make ruthless jokes about his less-than-desirable hometown; during one Weekend Update segment on Saturday Night Live, he quipped, "Don't get me wrong; I know Staten Island isn't all heroin and racist cops. It also has meth and racist firefighters." In response to local Staten Island newspapers taking offense to Davidson's statements, he offered another jab, saying, "The reason Staten Island hates me is because I represent what they are, you know? A mentally ill community college dropout who got a Game of Thrones tattoo before watching the show." Based off of his previous one-liners alone, it's safe to say that Davidson's film about his hometown will be rich with sarcasm and self-deprecation.
Other major features set to debut at SXSW in 2020 include The Lovebirds, a romantic murder-mystery starring Kumail Nanjiani and Issa Rae, as well as Spike Jonze's Beastie Boys Story. View the full list of films to be shown at SXSW here.