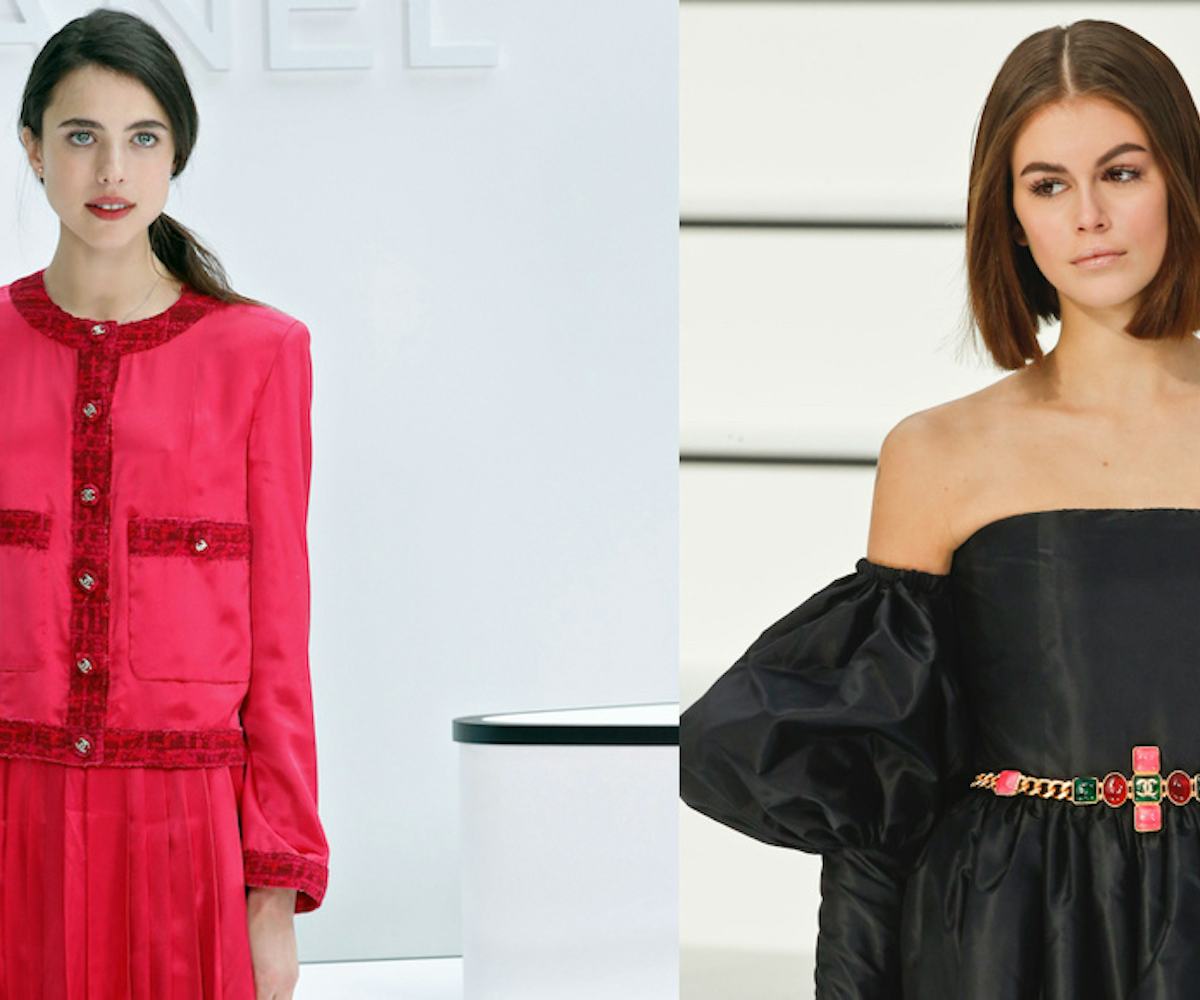 Photos via Getty
Pete Davidson's Exes Are Hanging Out
Kaia Gerber and Margaret Qualley spent time together in Los Angeles
The only mystery bigger than when the vaccine for COVID-19 will be available is how Pete Davidson dates such certified hotties. The comedian's most recent exes, model Kaia Gerber and actress Margaret Qualley were spotted together at a birthday party in Los Angeles on March 11. I'm imagining the meme of two hands shaking; one is Qualley, the other is Gerber, and where they meet is a terrorized Davidson. As the ancient Italian goes, "That's amoré!"
The party in question was Qualley's older sister Rainey Qualley, who just celebrated her 30th birthday. "Hbd to me!" wrote Rainey alongside a group photo that included Gerber and Qualley. Not only does everyone look like they're having fun, but I personally doubt that anyone would invite their sister's ex's other ex if there were any bad blood.
Davidson and Qualley dated in 2019 amid the release of Once Upon a Time in Hollywood and their whirlwind romance ended in October. Later that month, Davidson began dating Gerber, and after some public make out sessions across the country, the two called it quits in January before Davidson checked him into a treatment facility. Davidson spoke candidly about his past relationships with Charlamagne Tha God back in February, noting how his intense personality plays out in his relationship dynamics. "I cry a lot. I get into deep conversations. I care about, like, your shit," the comedian explained. "I like to like meet your family and know who you are.…I'm a lot for certain people."