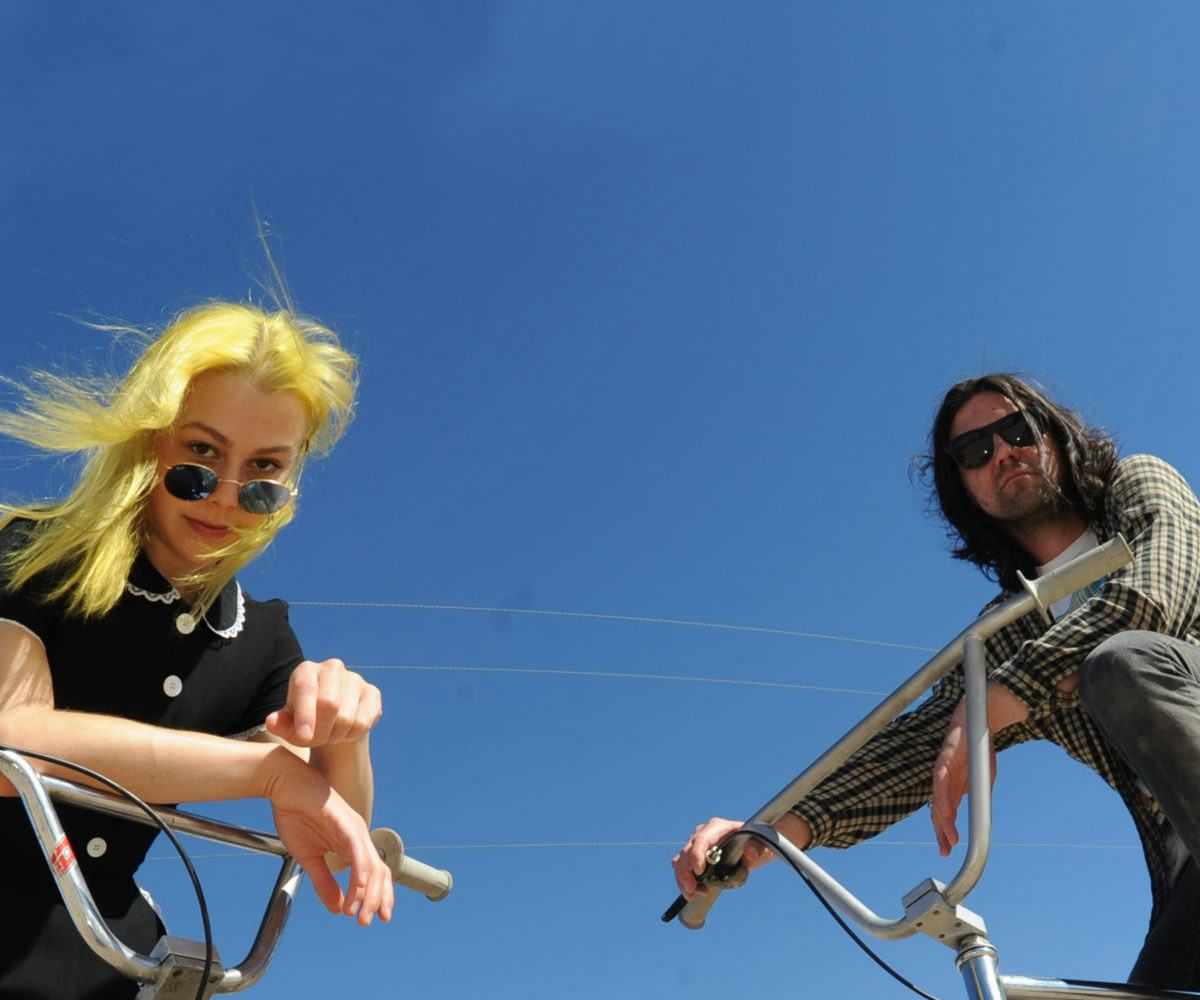 Courtesy of Dead Oceans
"Shallow" Got The Indie Treatment With Phoebe Bridgers And Conor Oberst Cover
It's as if 'A Star Is Born' was set in Brooklyn and Jackson Maine was frontman for a Bushwick shoegaze band
"Shallow," the anthem of A Star Is Bornthat has become ubiquitous since the heart-wrenching remake starring Lady Gaga and Bradley Cooper came to theaters, just got a very indie reimagining. In case you were wondering what the music would have sounded like if Jackson Maine (Cooper) were the frontman for a Bushwick shoegaze band in Brooklyn, rather than a country rockstar, well, you're in luck.
Phoebe Bridgers and Conor Oberst, aka Better Oblivion Community Center, took on the A Star Is Born hit song during their Monday night concert at Brooklyn Steel in New York City. After Oberst gave his best effort at Jackson Maine's first verse, Bridgers proved she didn't come to play, and can stand amongst the ranks of Gaga and co. any day.
In case you couldn't guess by the nature of who these singers are, this is the most #indie cover of the Oscar-winning song ever. The mesh of Better Oblivion Community Centers' softer, echoey instrumentals with what was already a gutting track and Bridgers' powerful vocals, as she dives into the deep end, has me ready to cry all over again.
Previously other artists have given their own take on "Shallow," including Nick Jonas in an Instagram video dedicated to his wife, Priyanka Chopra.
Watch Bridgers and Oberst take on the song, below.