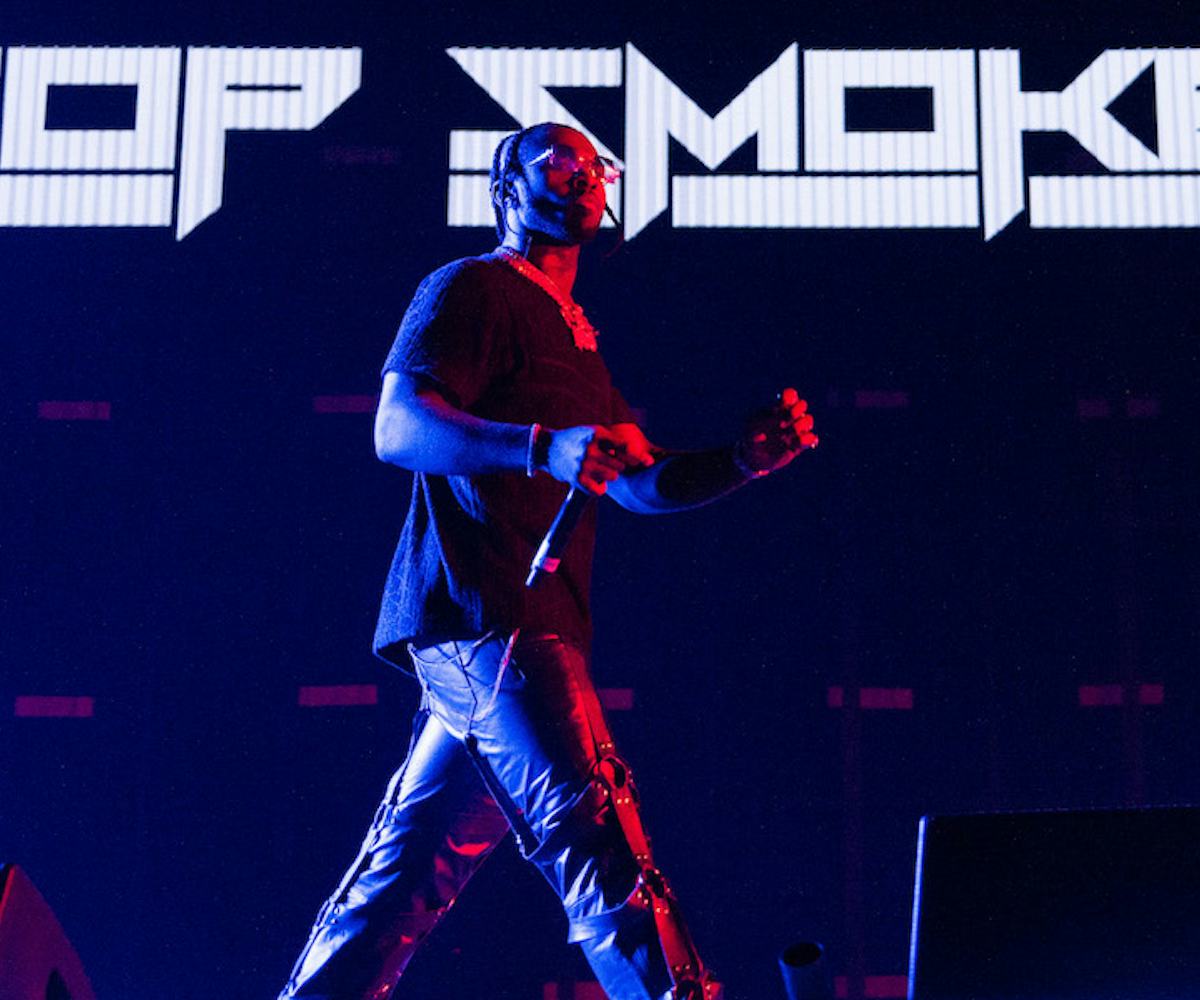 Photo by Joseph Okpako/WireImage
Rising NYC Rapper Pop Smoke Killed At Age 20
The rapper was reportedly shot by masked gunmen who broke into the house where he was staying
Pop Smoke, the up-and-coming New York City rapper who counted Cardi B and Nicki Minaj as fans, died Wednesday morning in Los Angeles at 20-years-old.
The Los Angeles Police Department responded to a call early Wednesday morning at 4:20 a.m. after masked gunmen broke into the Hollywood Hills house where the rapper had been staying. He was then transferred to Cedars-Sinai Medical Center in West Hollywood, where he was pronounced dead.
Pop Smoke was born Bashar Barakah Jackson in Brooklyn, New York, in 1999. Even at the age of 20, there was no denying that the rapper was on the rise. Pop Smoke had just released his new mixtape, Meet the Woo 2, following the success of last year's single "Welcome to the Party." The 2019 single caught fire, eventually garnering an an official remix from his label mate and fellow New Yorker, Minaj. Pop Smoke went on to sprinkle out singles throughout 2019 and early 2020, teaming up with the likes of Travis Scott, Lil Tjay, and Calboy and garnering a wave of support, especially from local fans.
The rapper's death caught the hip-hop world by surprise, leaving many of his contemporaries heartbroken at his loss. "The Bible tells us that jealousy is as cruel as the grave," said Minaj alongside a photo of Pop Smoke on Instagram. "Unbelievable. Rest In Peace, Pop." New York rapper Talib Kweli also expressed his condolences. "Damn. The future was bright for Pop Smoke," he wrote. "This is tragic. Brooklyn is in mourning right now."
This story is developing.