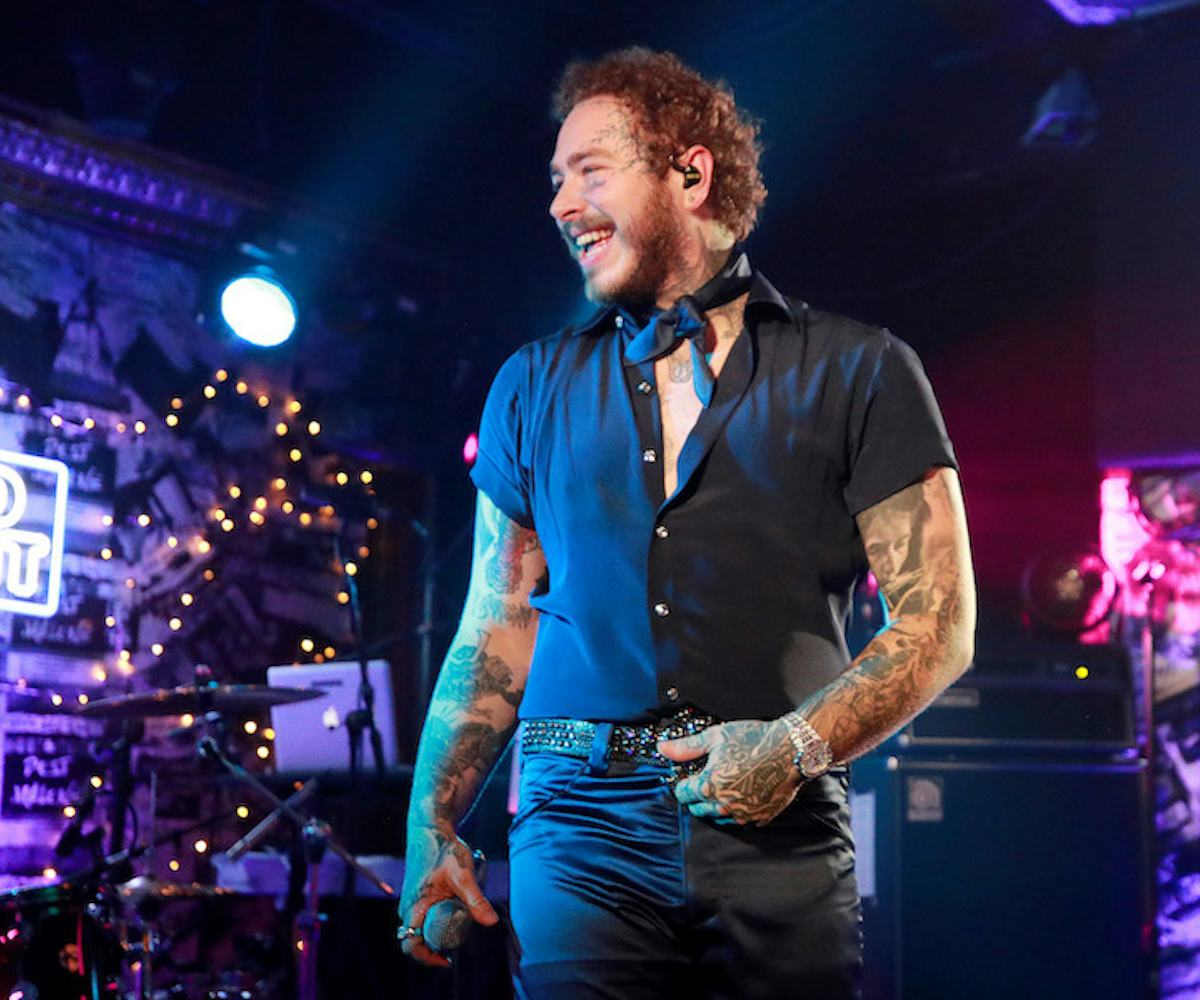 Courtesy of Bud Light
Post Malone Joined Sublime With Rome To Perform "Santeria" During His Bud Light Dive Bar Concert
And dropped the news that he has a new album on the way
Post Malone had plenty of surprises in store for attendees at the Bud Light Dive Bar Tour in New York City yesterday evening, including joining Sublime with Rome to perform their 1996 hit song "Santeria." With Sublime as his backing band all night long, Malone served up all the fan-favorite tracks, and revealed that he has a full album coming our way in September
Seeing Post Malone or Sublime alone, performing in a dive bar in the heart of New York City, is wild enough, but the pair combining forces to perform such a massive song is peak chaotic good. To make things even more bonkers, Fat Joe came to the stage for a trio of songs, blessing the crowd with "All the Way Up," "Lean Back," and "Make It Rain."
Malone also debuted a new song "Circles," which will be released as the lead single next week, off of his forthcoming album. "It's a little fucking different," he said about the song before getting into it. "It's got a fucking fat groove, and I can't wait for y'all to hear it." After the performance, the singer shared an official teaser for the song to YouTube, giving fans plenty to get hyped over until its release.
Ahead of the dive bar show, Malone dropped a merch collection in collaboration with Bud Light. While you wouldn't usually catch me repping a beer brand, I am all for the tie dye denim and a Dickies trucker jacket emblazoned with a horse.
Catch Posty's cover of "Santeria" with Sublime, below, and relive the magic of the evening. Stick around (or fast-forward to 1:12:32) to catch "Circles."