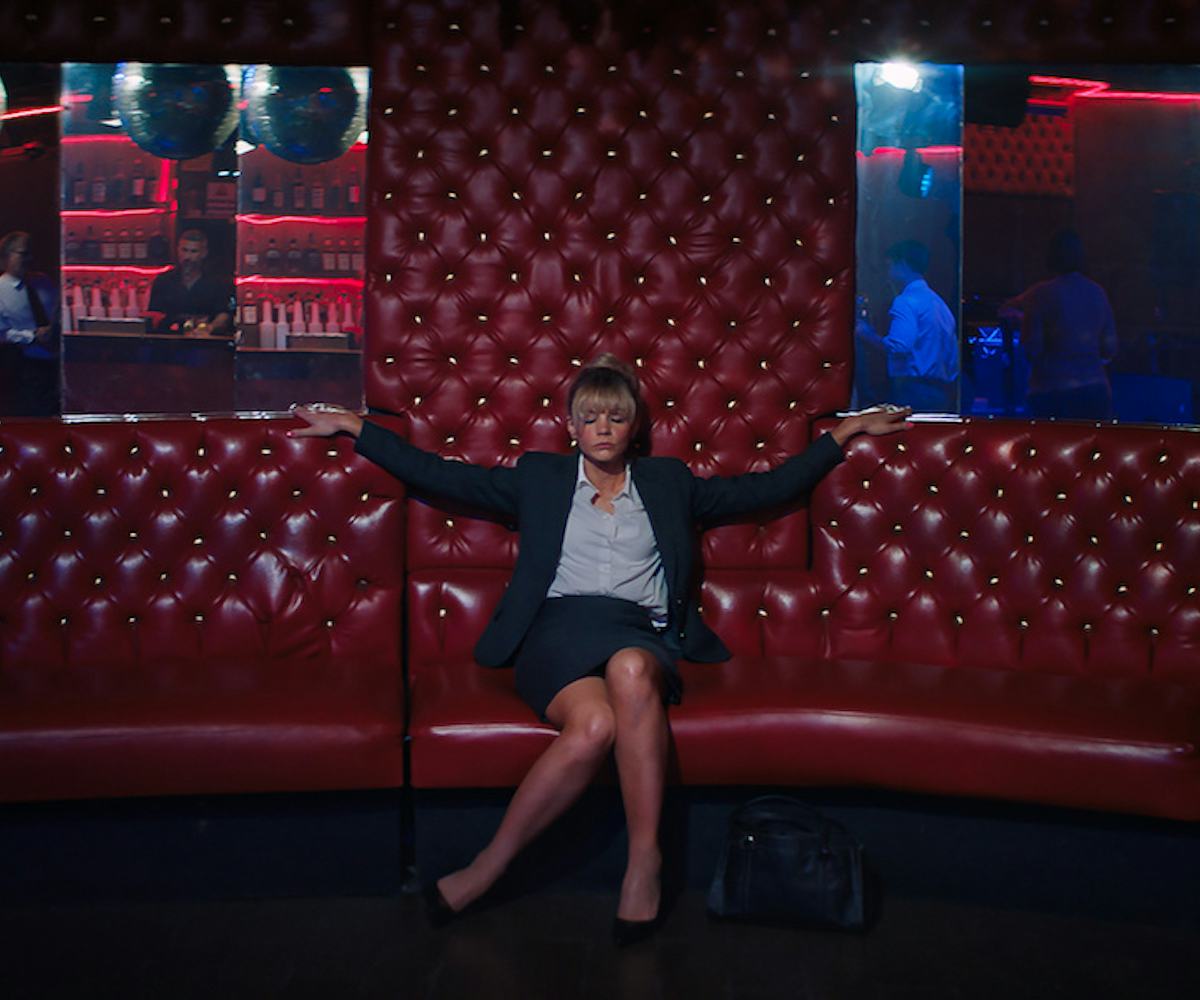 Carey Mulligan Seeks Revenge On Men Who Target Drunk Women In New Trailer
'Promising Young Woman' debuts at Sundance in 2020
Carey Mulligan is the superhero we deserve in her upcoming film, only, she's not technically playing one. In the new Promising Young Woman trailer, released on Wednesday, Mulligan plays Cassie, a vigilante that seeks revenge on the shitty men who target vulnerable women. We may just have to stan.
In the trailer, a young Cassie dreams of becoming a doctor, and was hailed a "promising young woman... until a mysterious event abruptly derailed her future," forcing her to drop out of school. She's now pretending to be blackout drunk at night, ensnaring the worst kinds of men who would potentially use the situation as an opportunity for sexual assault, then surprising them with her sober, whipsmart questioning when things start to go south. "Now, an unexpected encounter is about to give Cassie a chance to right the wrongs of the past in this thrilling and wildly entertaining story," the synopsis teases.
Killing Eve's Emerald Fennel directs and writes, with Margot Robbie co-producing. Bo Burnham, Alison Brie, Connie Britton, Adam Brody, Jennifer Coolidge, Laverne Cox, Max Greenfield, Christopher Mintz-Plasse, Chris Lowell, Sam Richardson, Molly Shannon, and Clancy Brown also star.
Watch the trailer for Promising Young Woman below: