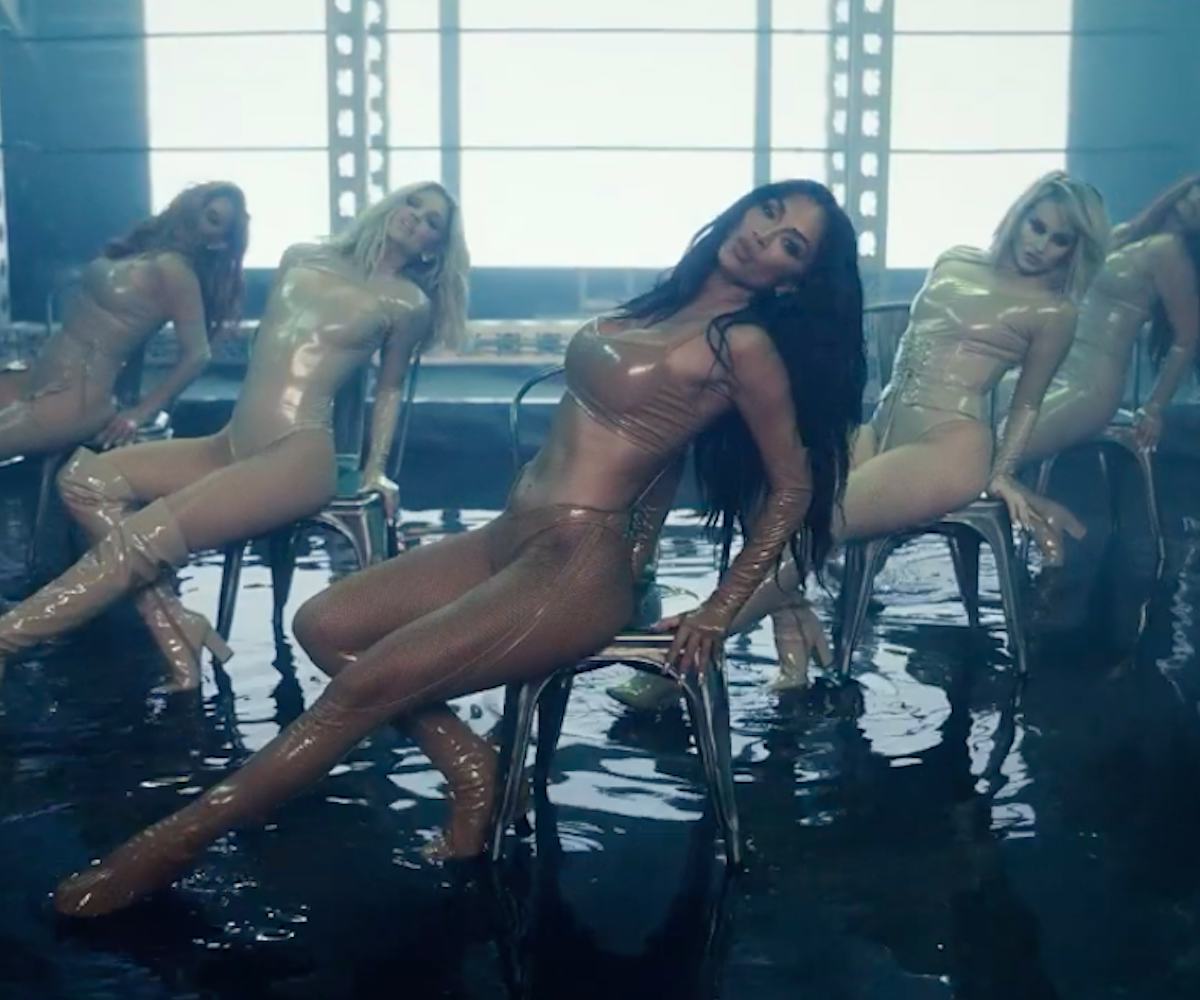 Screenshot via YouTube
The Pussycat Dolls Return Full Force In Nude Latex For "React" Music Video
It's Nicole Scherzinger's world and we're all living in it
In the midst of the series of emo band reunions that have taken over 2020, pop stans finally have something to be just as excited about. The Pussycat Dolls released "React" music video, marking their return to serving up killer choreo and horny harmonies for all the girls and gays to enjoy after over a decade away.
Scherzinger is back front-and-center, singing her heart out as members Carmit Bachar, Ashley Roberts, Jessica Sutta, and Kimberly Wyatt dance through fire and water in coordinating nude latex ensembles. It's peak PCD schtick for the new decade. According to a press release, the iconic girl group will be releasing future music independently, having "full creative control" over their reunion. Scherzinger, who co-wrote "React," said a statement,
Returning to the Dolls has been a complete 180 that has brought back all the good and elevated our work to another level. We are women who are on the other side of a lot life experiences — it has given us so much perspective and growth. And then being able to release our music independently at this moment in time feels incredibly empowering. We've all grown so much and the energy surrounding this project feels so positive and powerful. It was important for us as a group to take creative control and put out music that represents who we are — Grown-ass Women who know what they want and doing it our way. We are so proud of what we have accomplished and are looking forward to sharing our next phase of Doll Domination with the world.
The Pussycat Dolls first announced their reunion back in November 2019, when they announced a 2020 U.K. tour. Just a few days later, they returned to the stage for the first time in a decade during U.K.'s The X-Factor: Celebrity Final, performing a medley of their biggest hits "Buttons", "Don't Cha", "When I Grow Up", as well as new single "React".
Watch the steamy music video for "React," below.