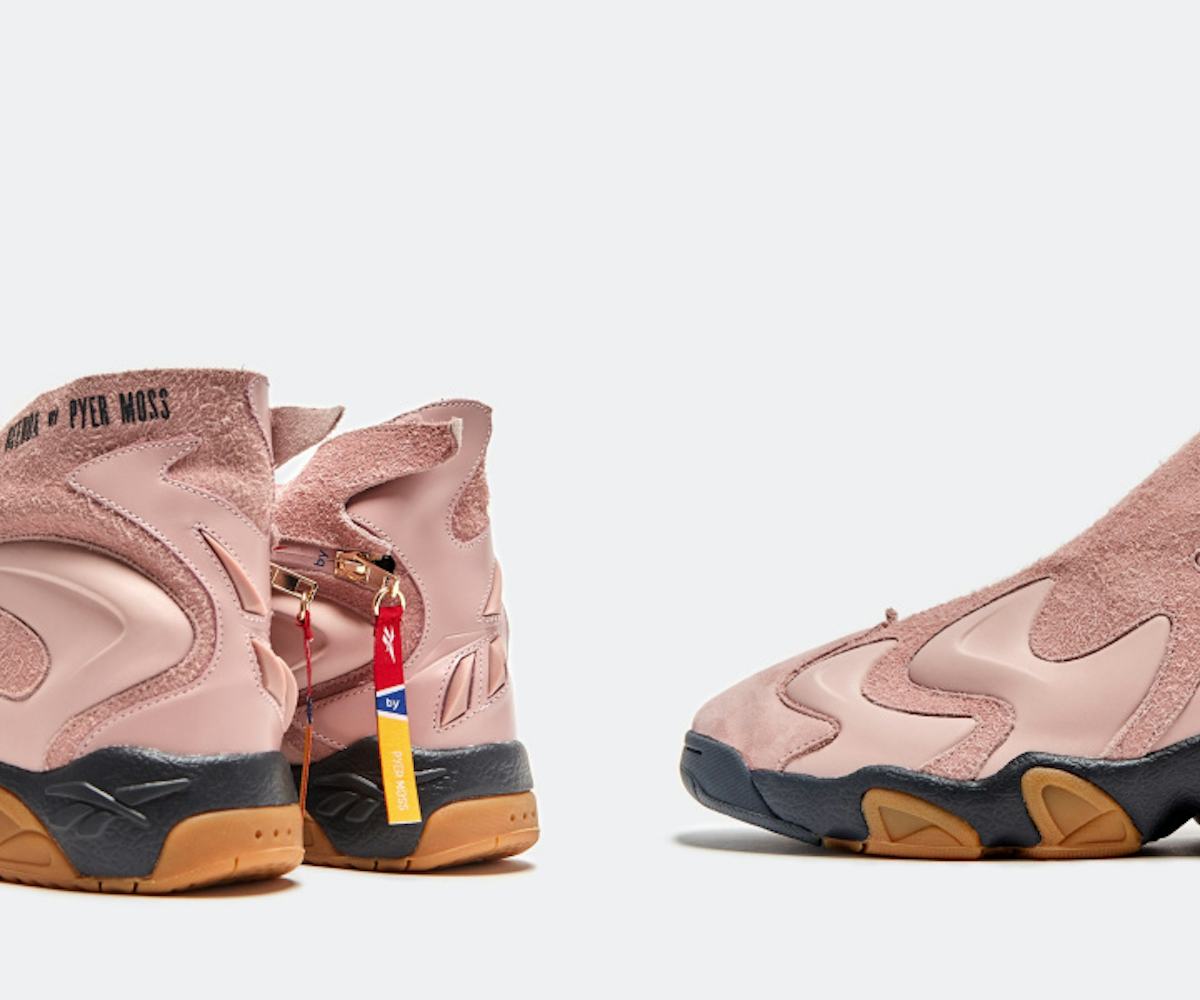 Pyer Moss x Reebok Release The Perfect Pink Basketball Shoe
The latest installment of Pyer Moss' collaboration with Reebok has been unveiled, and I am pretty sure it's my favorite one yet. Though it feels a bit sad to think all it took was making it pink to make me obsessed... look at it. The perfect shade of dusty rose; it's almost a neutral.
The sneaker itself is covered in pink suede; and a black-and-tan rubber sole tones down the femininity just enough that you could easily throw these on with a floral dress or kick it with track pants and look just as good.
According to a press release, you won't have too long to wait for the release of The Reebok Experiment 3 by Pyer Moss—Pink. It hits each company's online stores, as well as select other retailers, this Saturday, May 18 at 10am EST. A single pair will cost $250, but if anything's a worthwhile investment, it's a pair of pink leather sneakers. Sign me up.
Timed with the release of the third colorway, Pyer Moss continued his "Imma Ball Anyway" series, which per a press release, "tells unique stories of players who faced challenges while pursuing the game of basketball, but succeeded in making an impact on the world beyond the court." This time, the designer chose to feature Damon Lawrence, the director of the Brooklyn Youth Sports Club. He shared Lawrence's road to creating BKYSC, writing in an Instagram caption, "Lawrence's organization, the Brooklyn Youth Sports Club uses basketball as a conduit to help kids improve their physical state, learning process, and mental health."