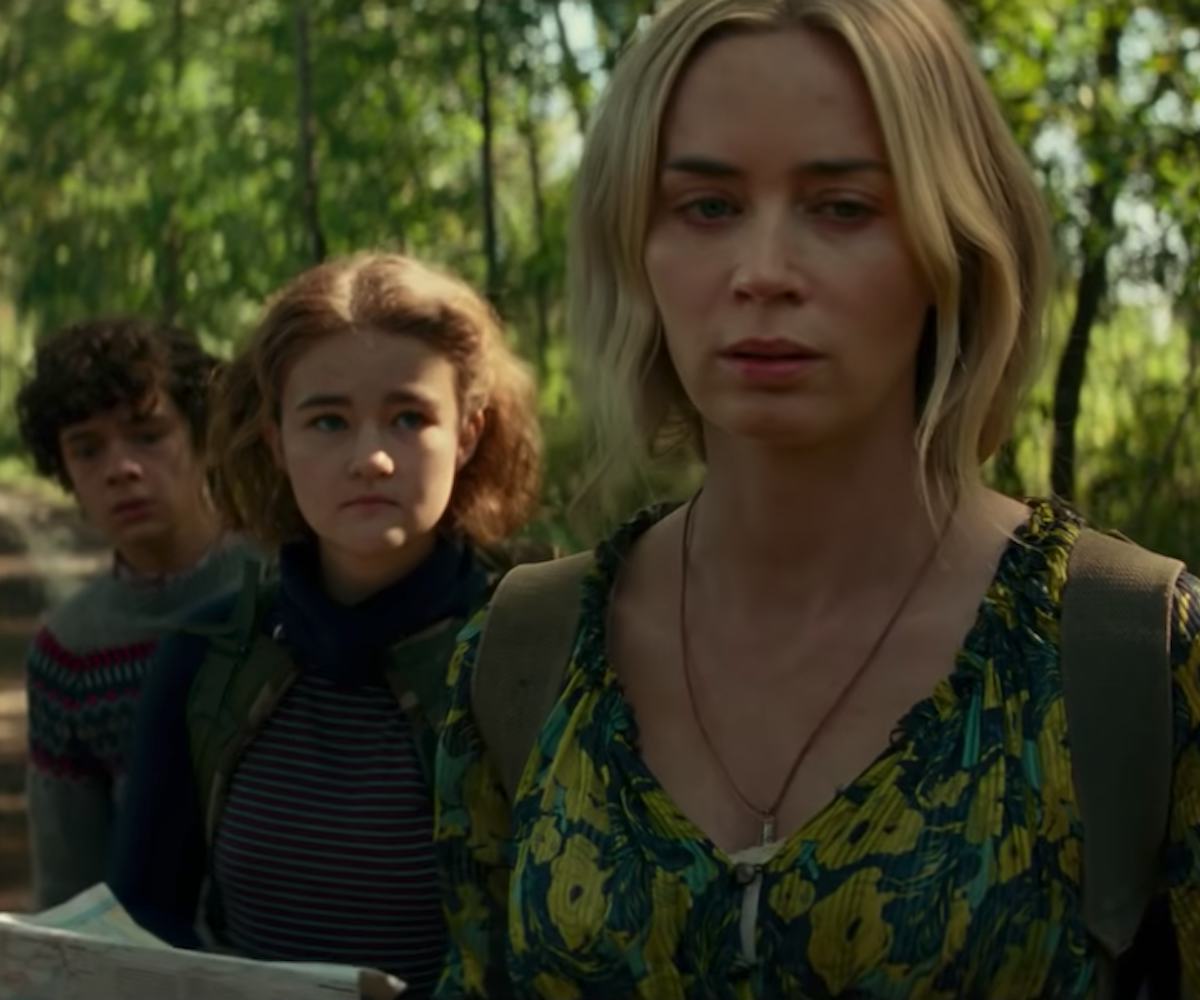 Screenshot via YouTube
Watch The Super-Creepy New Teaser For 'A Quiet Place Part II'
The Abbotts are about to travel beyond the end of the sand path
An official trailer for A Quiet Place Part IIis about to drop as soon as the New Year arrives. John Krasinski is back as writer, director, and producer on the project — only you won't be seeing him on-screen, as you know if you saw the first film. Now, it's just our core family of three, including Krasinski's wife, Emily Blunt, discovering more hushed horror that awaits them.
Per Paramount, "Following the deadly events at home, the Abbott family (Blunt, Millicent Simmonds, Noah Jupe) must now face the terrors of the outside world as they continue their fight for survival in silence. Forced to venture into the unknown, they quickly realize that the creatures that hunt by sound are not the only threats that lurk beyond the sand path."
The new threats to the family are not seen (or heard) in the 30-second teaser clip, and none of the new cast members listed by IMDB appear — we'll have to wait for the full trailer, set to arrive on Jan. 1, to get any real idea of what is in store for this sequel. The first film saw the family of four defending themselves from a post-apocalyptic extraterrestrial species, who preyed on victims using their keen sense of hearing. Without the aid of dad, Lee (Krasinski), who suffered at the hands of the creatures, a determined Evelyn (Blunt) now leads her children out into the unknown. All that's shown in the current teaser is the leaf-littered end to the sand path, a heavily marked-up map, and sheer determination in Evelyn's eyes, which is still more than enough to have us logging on in a hangover-induced haze on New Year's Day to see what's happening.
Watch the teaser for A Quiet Place Part II below.