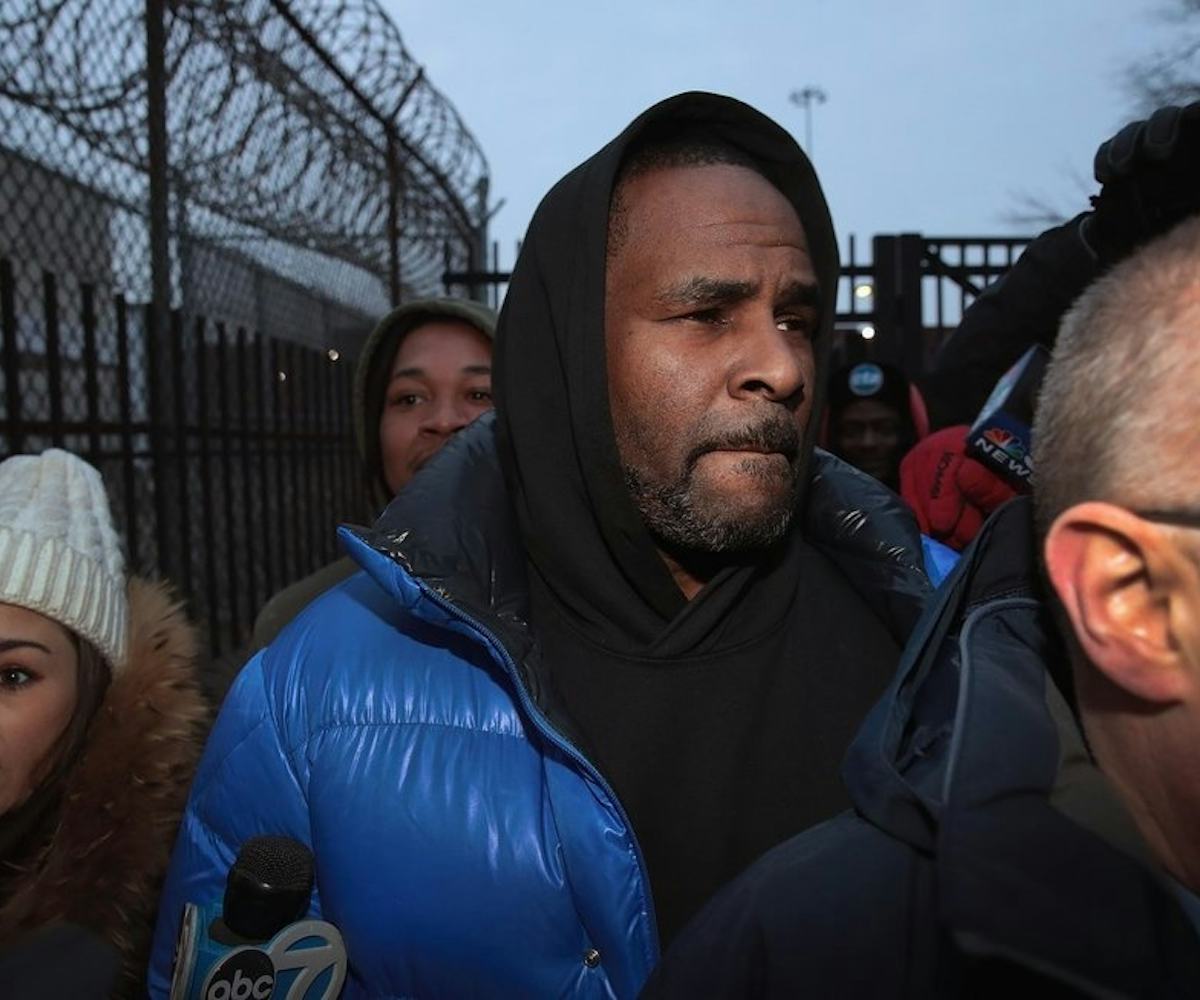 Photo by Scott Olson / Getty Images.
R. Kelly's Former Hair Braider Reveals Details Of Alleged Assault
Kelly made a song about the incident
Lanita Carter was minding her business and doing her job as a hair braider in 2003. R. Kelly had been one of her clients for over a year but had, until then, never crossed any professional boundaries with her. Then on February 18, 2003, she received a call to do his hair. She recounted her story for the first time to Jericka Duncan on CBS This Morning earlier today.
In 2003, Kelly asked Carter for a head massage, which she declined. Then he pulled her by the hair to the crotch area instructing her to "suck it for daddy." Carter said no and tried to shield her face, which is when Kelly began repeatedly spitting on her. She says he only stopped when someone knocked on the door.
Carter went to the police the same night of the assault. They asked for her clothing, but no charges against Kelly were filed. Ten months after the incident, she received $650k in a settlement where Kelly denied any wrongdoing and Carter agreed to remain silent about the incident. Kelly himself did not keep quiet. He made a song, "Hair Braider," about having sex with his hair braider, and forked over another $100k to Carter as a result. Prior to today, she was one of the anonymous victims included in recent charges that led to Kelly's arrest in February.
For years Carter has been holding onto her experience in silence and secrecy, surrounded by people who still defend the singer amidst negative press. She had a message for them: "You can talk about me. You can not like what I'm saying about your favorite singer. But this is my life. This is my truth. This is what I have."