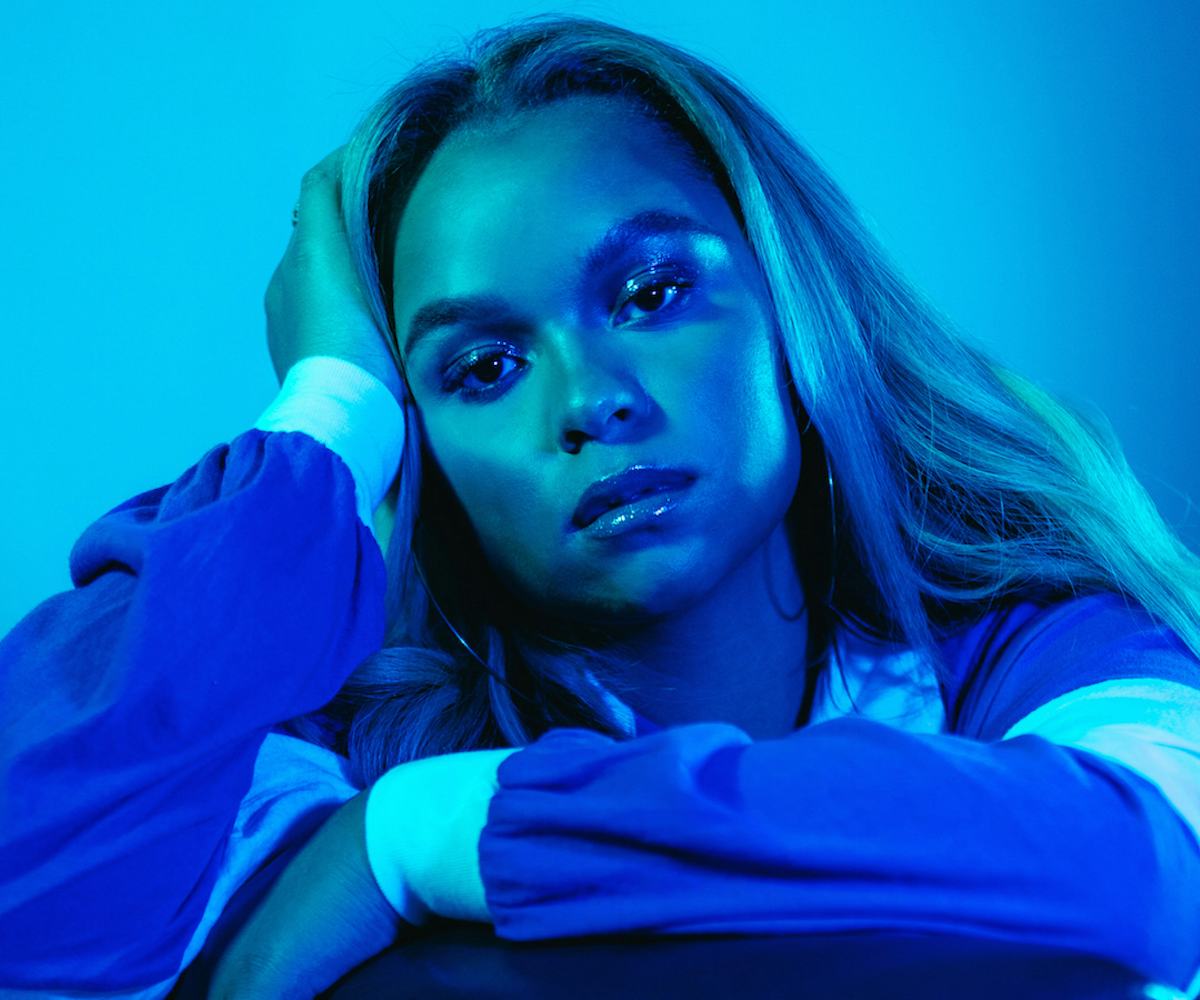 Photo by Derrick Freske
Rachel Crow Wants You To Love The Body You're In
The singer tells us about her own relationship with her body, and what she learned from filming her "Up All Night" video
Rachel Crow has been in the limelight since her early teens, and isn't stepping out of it anytime soon. First finding success on the inaugural season of The X Factor in the U.S., she's flexed her talents across television and film in the years since, but she remains dedicated to her original love of music. Today, Crow shares with us the music video for her song "Up All Night." Ahead of the release, she chatted with NYLON about her inspirations and how this gorgeous production was nearly ruined for her by her own relationship with her body.
The inspiration behind "Up All Night" is an idealized love story, one that was never meant to last longer than a short while, one that ended without any sort of drama. "For two weeks solid, we hung out every single day and would FaceTime all hours of the night," Crow described to me. "I even went to New York when he was in New York. We hung out, he came with me to get a tattoo. I just really, really liked him a lot." But then, nothing. "We just stopped talking. It wasn't a bad thing; we weren't 'together,' so it wasn't a breakup. I was bummed, but I wasn't heartbroken. I was thankful for the experience and getting to spend time with him because he was wonderful." When she wound up at the same party as him months later, and all those feelings came back, she knew she had to write this song immediately.
When it came time to make a music video, Crow took creative control from start to finish. She poured into it every positive emotion possible, to make it "an intense, happy love song." Although traditionally, rain and the color blue may be used to symbolize sadness, Crow associates them with the exact opposite, and wanted to guarantee those things were viewed that way by everyone. "I Googled every high-res picture on the internet of rain and colors and everything I wanted, and wrote this intense treatment from start to finish that had color blocking, where my choreography would go, what the routine would be," she explained. She wasn't too stressed about the specific dance moves—she had Richy Jackson, her choreographer and also Lady Gaga's (!!!), to work that out.
And yet, despite having so much control over the process, Crow hated the initial edit of the music video. She'd thought it was everything she wanted, but she hadn't been able to control her own perception of herself. "I was down and out; crying, and I wasn't even angry… I thought I looked really amazing on the day [of shooting], I saw the monitors," Crow explained. "I couldn't believe that I looked like that in front of people or that anyone saw that angle of me all day. I was mortified and embarrassed."
Watching the video, it's hard to understand what it is Crow saw; she looks stunning and powerful from the first frame to the last. But her inability to see herself how others see her is akin to feelings so many of us have, when we're mortified at the sight of a candid photo of ourselves, shocked to see ourselves not at our carefully curated selfie-angle best. And it's all related to deeper societal issues having to do with the beauty and body-image expectations of women.
Crow said, of the pressure to look like models and social media stars: "We feel we have to alter ourselves to look like that." She admitted, "It was the first time in my entire life that I looked at [my work] and felt like I needed to change something about myself. And that was wrong… I felt awful afterward for feeling that."
Which is why, now, she's talking about it to emphasize the commonality of the experience, that we all have these reactions, but that we're beautiful no matter what. "We need to stop looking at these beautiful women [on social media] who are editing themselves for this version of something we'll never be able to touch. We're not trying to get there. We're just trying to be 100 percent ourselves."
That's what she came to see of herself in the video, too. She's not retouched or edited, and she embraces that. "I'm really short, and my legs are maybe two feet long," Crow laughed. "And that's okay, because that's who I am. I just want people to see that I'm proud of myself for this, and I want them to feel proud of themselves. Every day that we get past that shitty feeling of, Wow, I look terrible. Or, Wow, I hate myself, that makes us amazing and strong, and that's the difference."
Instead of searching for flaws, turn the volume up, enjoy the little bit of nostalgia that might sink in as Crow kicks it with her dancers in the water a la Rihanna's "Umbrella," and only let giddy memories of love keep you up all night. None of that negativity will fly here, thanks.