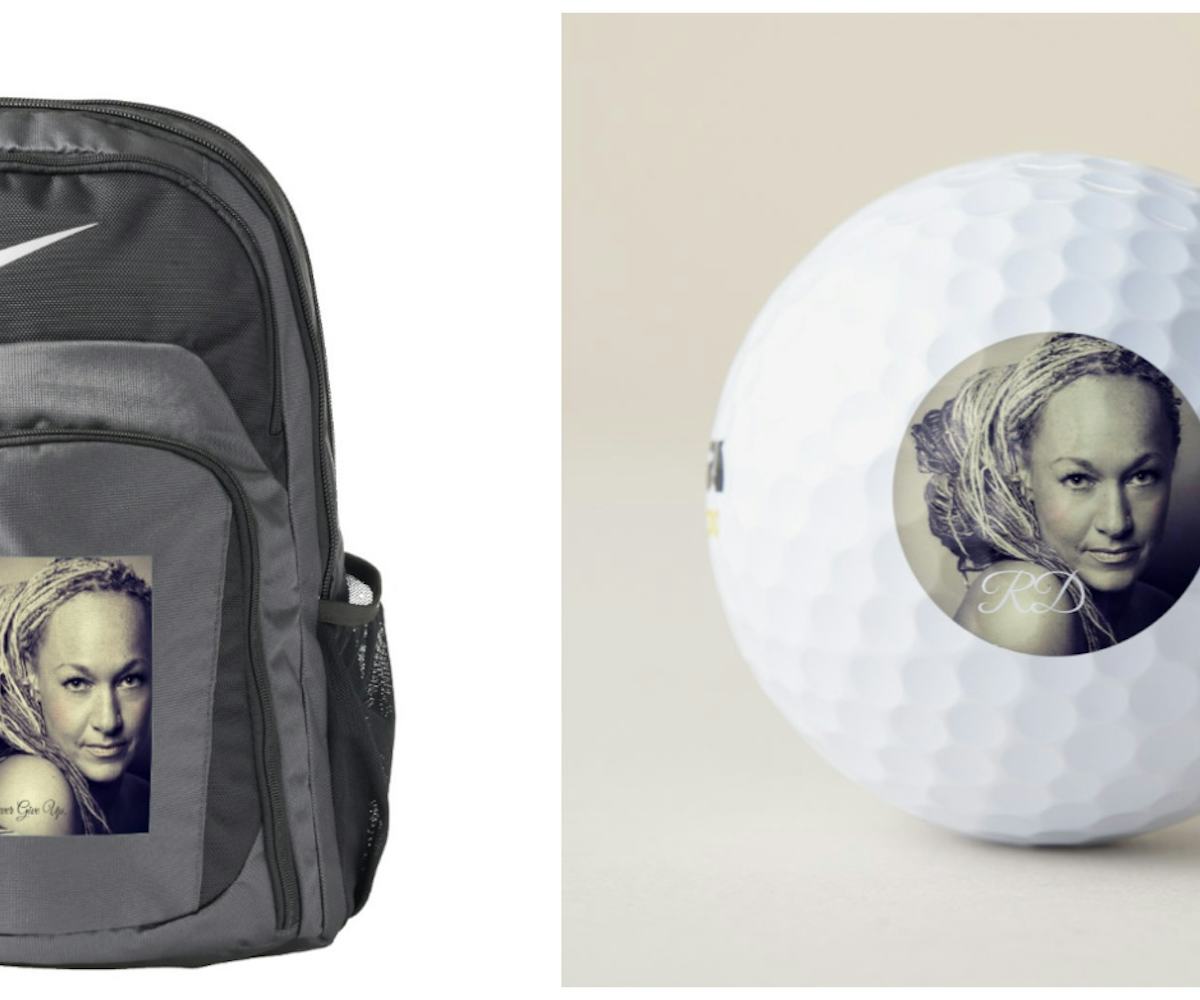 Photos via Zazzle
Rachel Dolezal Has Merch, And It's Truly Something
Does anyone actually buy this stuff?!
Rachel Dolezal, a white woman who defended her choice to pretend to be Black by saying she "identifies" as Black, apparently also identifies as a capitalist. She's selling merchandise that she's made, featuring photos of herself. And, let me tell you, the designs are truly something to behold.
Dolezal has a page on Zazzle which includes her "artwork" (quotes necessary) printed on things, as well as photos of herself, and... it's not pretty. What Dolezal's merch lacks in quality design, though, it makes up in the diversity of products. There's a backpack with a photo lazily printed on it. There are golf balls. There's a pin with an attempt at a play on words on it, which reads "don't e-race me" and is just plain offensive. There are playing cards and keychains that have her, a white woman with dreadlocks, on them. There's even wrapping paper, which will allow hundreds of little Dolezals to stare at you while you open a gift that just might contain something else with her face screen-printed on it, if the gift-giver hates you enough.
If you wish to, you can see the full array of her gifts to society, here.