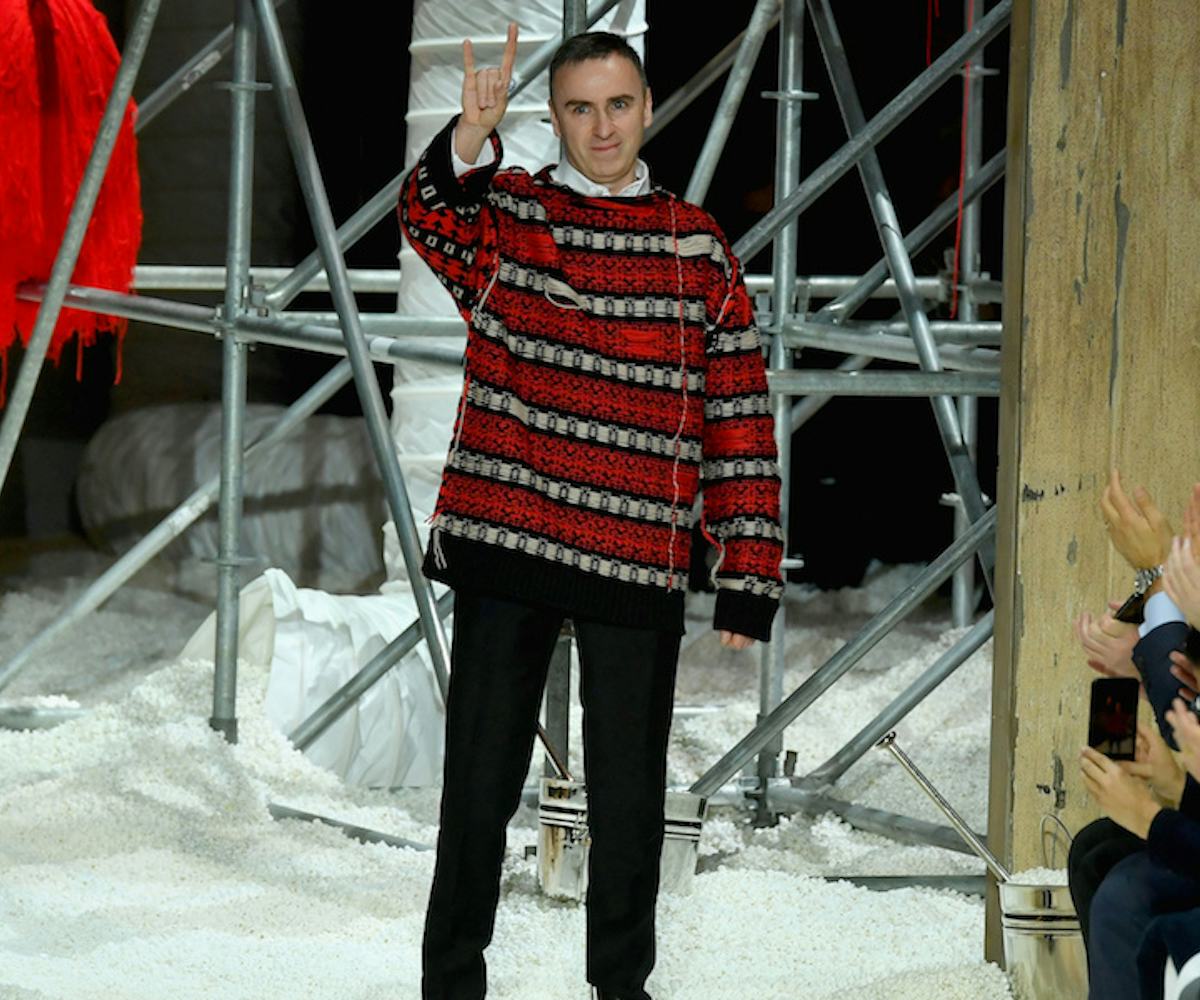 Photo by Slaven Vlasic/Getty Images
Raf Simons Is Pivoting To Furniture Design And Plans To Open A Café
Is this a high fashion midlife crisis?
With Calvin Klein in the rearview mirror, Raf Simons has revealed that his next venture will be in furniture design. In what seems to be the high fashion midlife crisis equivalent of buying a boat, Simons has shared via an interview with The Guardianthat he plans to open a café in lieu of a showroom to show off his work. The café will be part of a larger presentation taking place in Milan, Italy which will showcase Simons' collaboration with Danish textile company Kvadrat focusing on textiles and furniture.
On the space he'll be creating for the presentation (within a former mechanic's workshop, no less), Simons tells The Guardian: "We'll have a cafe, and a space for social interaction. It's not a showroom, it's an environment, a place of inspiration. I hope it's as good as it sounds. It's so much more massive than anything we've done before." Dazed points out that the concept of a café is not exactly unique in the fashion space; Jacquemus opened a café in Paris, and Prada is set to follow suit in London.
Last year, Simons and Calvin Klein "amicably" parted ways and, since then, the company has shuttered its ready-to-wear collection entirely. Simons is continuing his work in fashion under his eponymous label, so it's not like we've lost him completely. He just doesn't define himself as solely a fashion designer anymore. Actually, he clarified to The Guardian that he's never defined himself as one at all, partially because he "didn't study it."
You can read the full interview here.