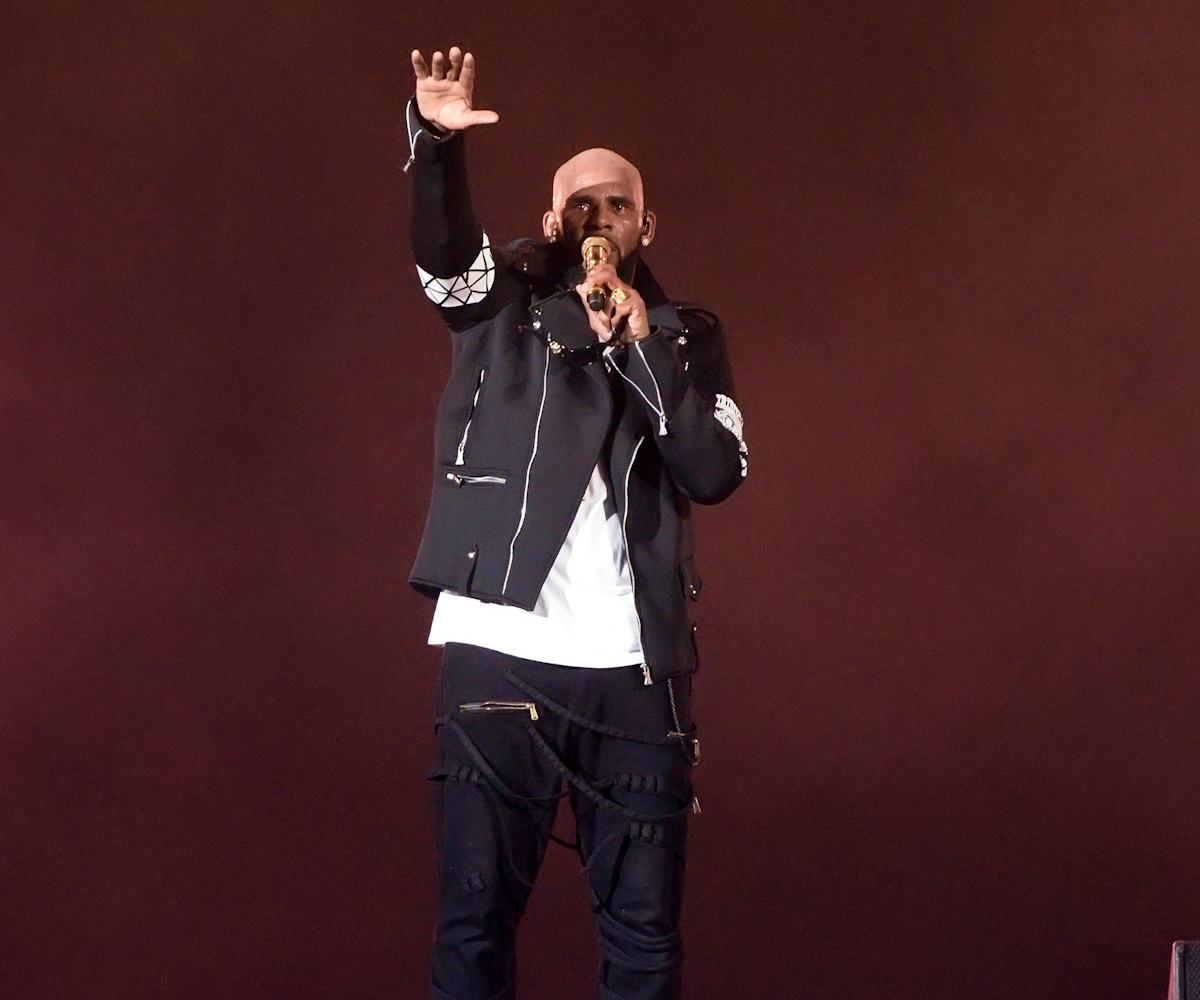 Photo by Daniel Boczarski/Stringer/Getty Images.
RCA Hasn't Dropped R. Kelly But It Will Put His New Music On Hold
The singer is finally facing some tangible consequences for his actions
R. Kelly's longtime record label, RCA, has still not dropped the singer from its roster of artists, despite increasing pressure. Women's rights activist group UltraViolet commissioned a plane to fly over the Sony (who owns RCA) offices in L.A. with a banner reading "RCA/Sony: Drop Sexual Predator R. Kelly." While they have yet to formally cut ties with him in the face of a fresh wave of controversy that has led to new criminal investigations, TMZ is reporting that they are putting a hold on any new music from the artist.
According to the report, for the time being, RCA "will not produce any of the singer's new music, it will not put money behind any of his projects, and it will not release any additional music." Following the release of Lifetime's Surviving R. Kelly—which includes personal narratives and testimonies documenting decades of his alleged sexual abuse, rape, and other predatory behaviors—there has been an intense spotlight on not only Kelly himself, but the people and institutions that have continued to rally around him despite overwhelming evidence that he is a sexual predator. This includes RCA, the label that has housed R. Kelly since the beginning of his career in the early '90s.
Since Surviving R. Kelly wrapped its three-night run, the Fulton County District Attorney's office has launched an investigation into claims of abuse made in the docuseries. In Chicago, police did a welfare check on two women allegedly being held hostage in his apartment in Trump Towers. Former collaborators—including Lady Gaga, Chance the Rapper, and Celine Dion—are pulling the songs they did with the singer off of streaming services. These, and RCA's decision to freeze his new music, are some of the most tangible repercussions Kelly has faced throughout his career. It's a hopeful sign that we are finally listening to and believing his survivors.