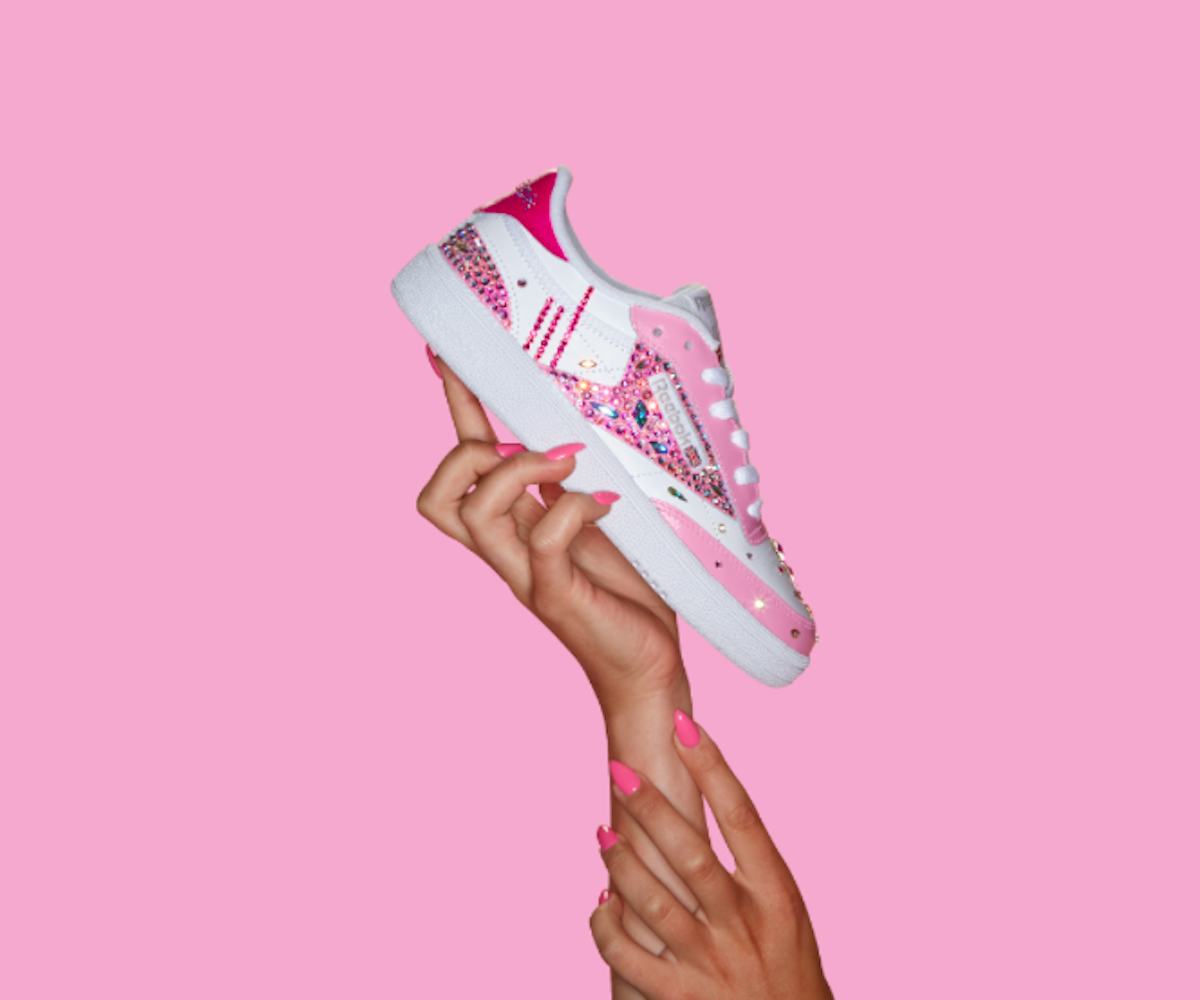 Photo courtesy of Reebok
Reebok Is Making Limited-Edition Shoes Inspired By Cardi B's Nails In *That* Ad
Here is how you can snag one of the 50 pairs
Last month, Reebok released an ad with Cardi B in which her nails came to life and tied her shoes for her, giving us all hope for a day where we don't have to stress about ruining our acrylics while doing tasks like opening a can of soda. Well, Reebok can't sell you superpower nail extensions, but it is offering you the next best thing: Shoes inspired by Cardi's manicure from the video.
The brand jazzed up its classic Club C sneaker, turning the shoes into very pink crystal-coated masterpieces that look pretty much exactly like Cardi's magical nails in the video. They're a super limited run, though, with each pair having a unique number and featuring Swarovski crystals placed by hand.
Reebok is only releasing 50 pairs, and you have to enter a competition for your chance to win them. The competition is being held through Amazon and Google Home, so you have to tell your smart device, "Hey Alexa (or Hey Google), open Reebok Sneaker Drop" to start your entry. You enter by saying, "Get my Club Cs."
The winners of the prize will be chosen on September 7, so, to see if you won, just tell your device, "Ask Reebok Sneaker Drop if I won." This does seem like a very unconventional way to hold a sweepstake, but hey, the video that inspired the shoes was just as surreal. Reebok has more info (and more pics of the glorious shoes) at its website.