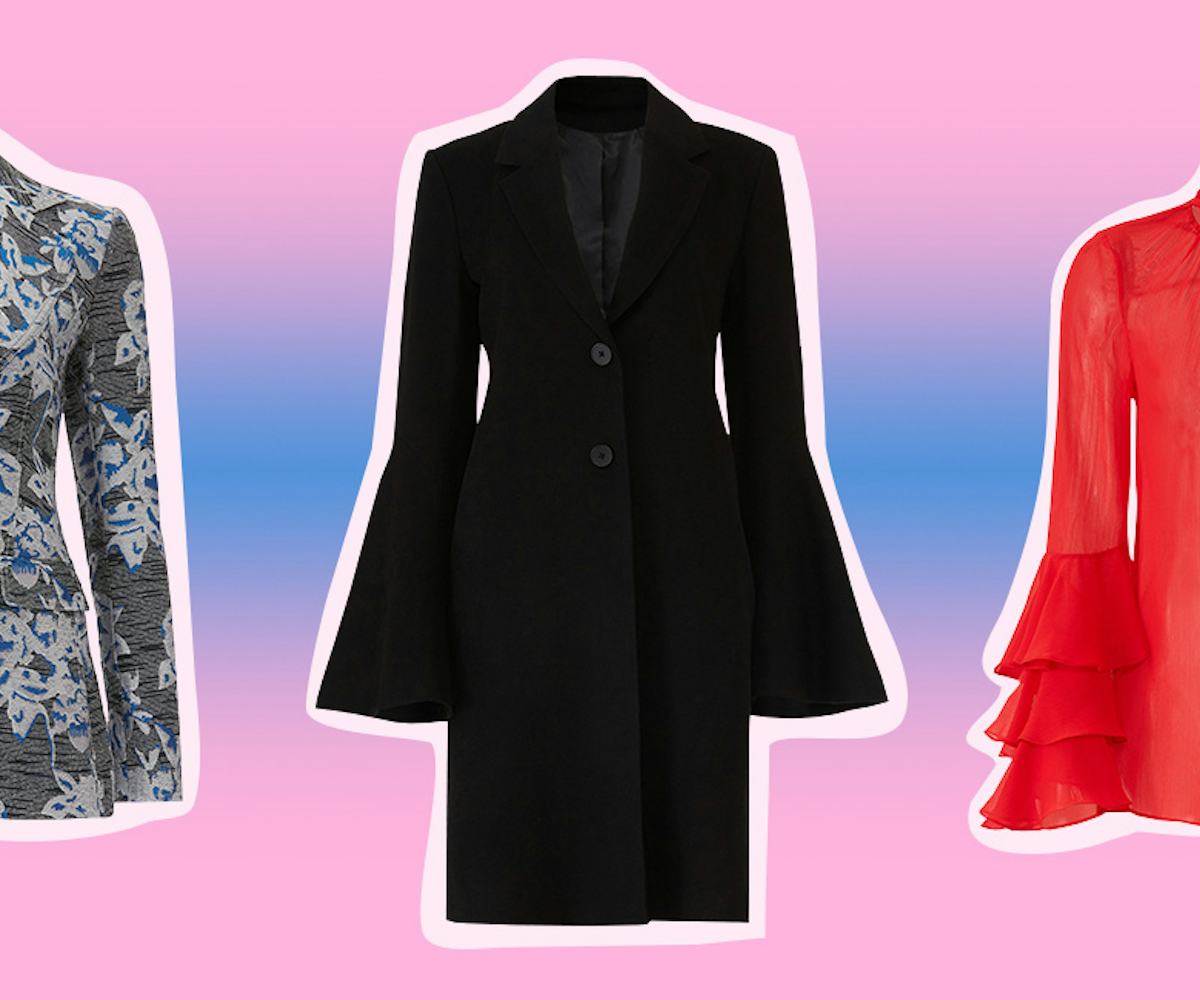 Photos via Rent The Runway
Rent The Runway Now Offers Designer Exclusives
From Derek Lam, Prabal Gurung, and Jason Wu
Rent the Runway fans will now have access to exclusive items from a handful of top designers. According to Business of Fashion, the fashion rental platform has teamed up with Derek Lam, Prabal Gurung, and Jason Wu to release collections of items that will not be rented (or sold) via any other platform.
A deal like this could lower the barrier of entry into the high-fashion world for some. This exclusive collection is priced lower than many of these designers' traditional pieces—RTR's options average at around $350 to purchase—so it's not entirely out of the realm of possibility that, if a renter fell in love with a piece, they could afford to not return it. Not to mention, it's a way for designers to connect with a wider audience.
"A reality of our business is that we sit at a luxury price point, which isn't accessible for everyone. Partnering with RTR allows us to connect with a younger customer," Gurung told Business of Fashion. "We're able to start a relationship with this client... and when she does rent the piece that really resonates with her, that she can't bring herself to return, we've seen it convert, and that's a beautiful success."
Rent the Runway chief merchant officer Sarah Tam informed Business of Fashion that, by the end of the year, the company plans to include more exclusives from other designers. Currently, each collection of exclusives—signified by the word "Collective" following the designer name—features around 10 to 15 items.
Explore some of the Collective options from Prabal Gurung and Derek Lam on Rent the Runway now.