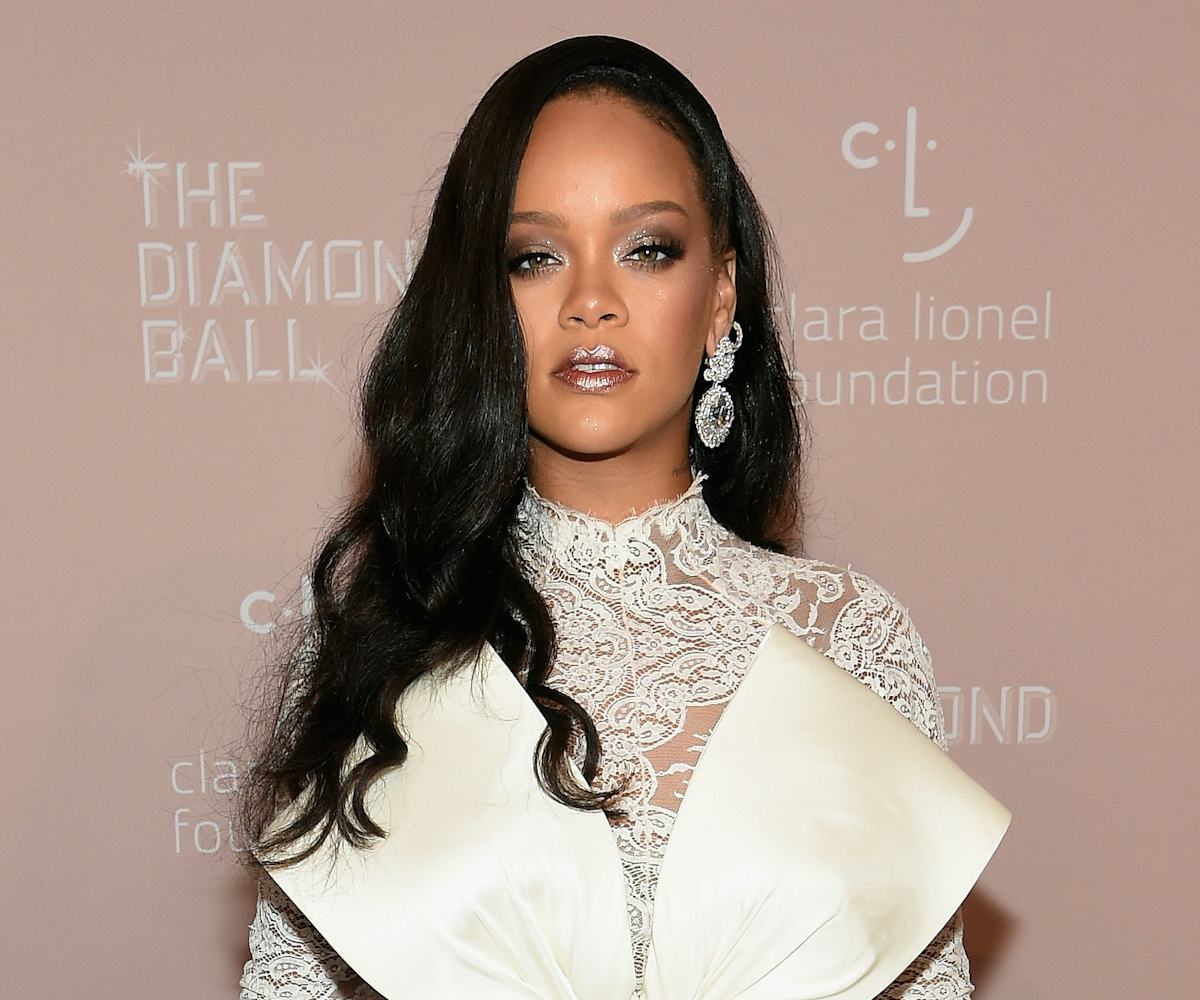 Photo by Dimitrios Kambouris/Getty Images for Diamond Ball
Rihanna Blasts The "Idiots" Who Passed Alabama's Abortion Bill
They're all white men—shocking!
Rihanna, like the rest of us, is pissed that Alabama has voted into law the most restrictive abortion bill in the country, which is a direct assault on the Roe v. Wade decision. In an Instagram post, she blasted the "idiots" who voted for the law, pointing out that they were all men.
On Instagram, Rihanna posted a collage of all 25 men who approved the bill which would give women in Alabama almost no access to abortion. "Take a look," she wrote. "These are the idiots making decisions for WOMEN in America." It's disgusting that anyone other than the pregnant women herself would be allowed to make any decisions about a woman's body, and especially offensive that a bunch of straight white men who would never have to deal with the possibility of getting pregnant and needing an abortion were able to do so.
She also called out Alabama's Governor Kay Ivey, who signed the bill into law yesterday. "SHAME ON YOU!!!!" she wrote, which reflects our thoughts exactly. Seeing the men who voted for this bill all together in one photo is hard to look at, because it's such a grim reminder that these are the people who have been put in control of reproductive rights: the least diverse group of old men imaginable.
If you live in Alabama, know that this law will not be put into action until January 2020, and that places like the ACLU will fight to have it thrown out before then. You still have your rights. If you're looking for ways to help women in states with super restrictive abortion laws, look no further.