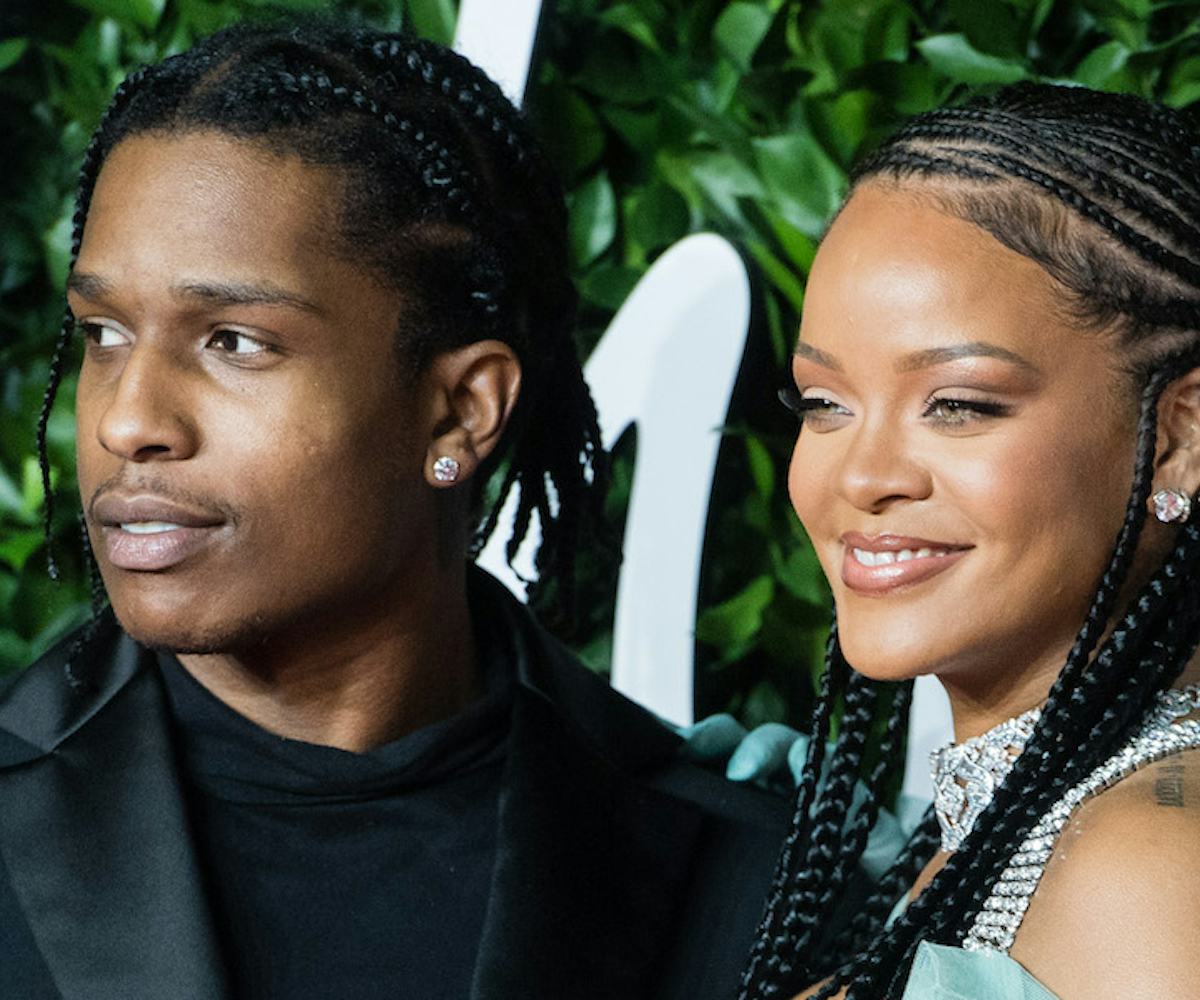 Photo by Samir Hussein/WireImage
A Brief History of Rihanna and ASAP Rocky's Reported Romance
Romance (and rebounds) are in the air
Rihanna has been single for barely a few weeks, but that doesn't mean she's opposed to a little romance. After her split from boyfriend of three years, Saudi billionaire Hassan Jameel, Rih has been out and about, and already frequently spotted with rapper A$AP Rocky. True Navy die-hards know that the two fashionphiles were subject to dating rumors back in 2013, when they were seen flirting in New York City. "I don't even look at her like that," A$AP said at the time. "She's sexy, but I'm good." Seven years later, however, he might be looking at her a little differently as rumors that Rihanna and Rocky are dating swirl once again.
The reported rekindling first bloomed during the 2020 Yams Day Benefit Concert on January 17 in NYC, where Rihanna was spotted chilling and dancing alongside A$ASP, as well in the vicinity of ex-flame Drake. While she and Drake kept their interactions to a minimum — the rapper famously embarrassed her with a declaration of his love at the 2016 MTV VMAs, and then collaborated with her abusive ex in 2019 — Rihanna and A$AP were photographed cracking up and generally having a good time.
On Tuesday, a source toldThe Sun that Rihanna and A$AP "shared a hotel suite" during a recent trip to New York. "They're really enjoying each other's company and taking things easy as it's still early days." Rihanna is apparently staying low-key about the potential relationship, keeping it free of the burden of any labels so soon after her split with Jameel, which is fair. "It's really casual between them and she's not thinking about whether there's a future with Rocky," the source added. "She's a newly single girl having fun."
Rihanna deserves to have fun, and we deserve to watch two of the most beautiful people in music have fun together. All I have to say is: At least it's not Drake!