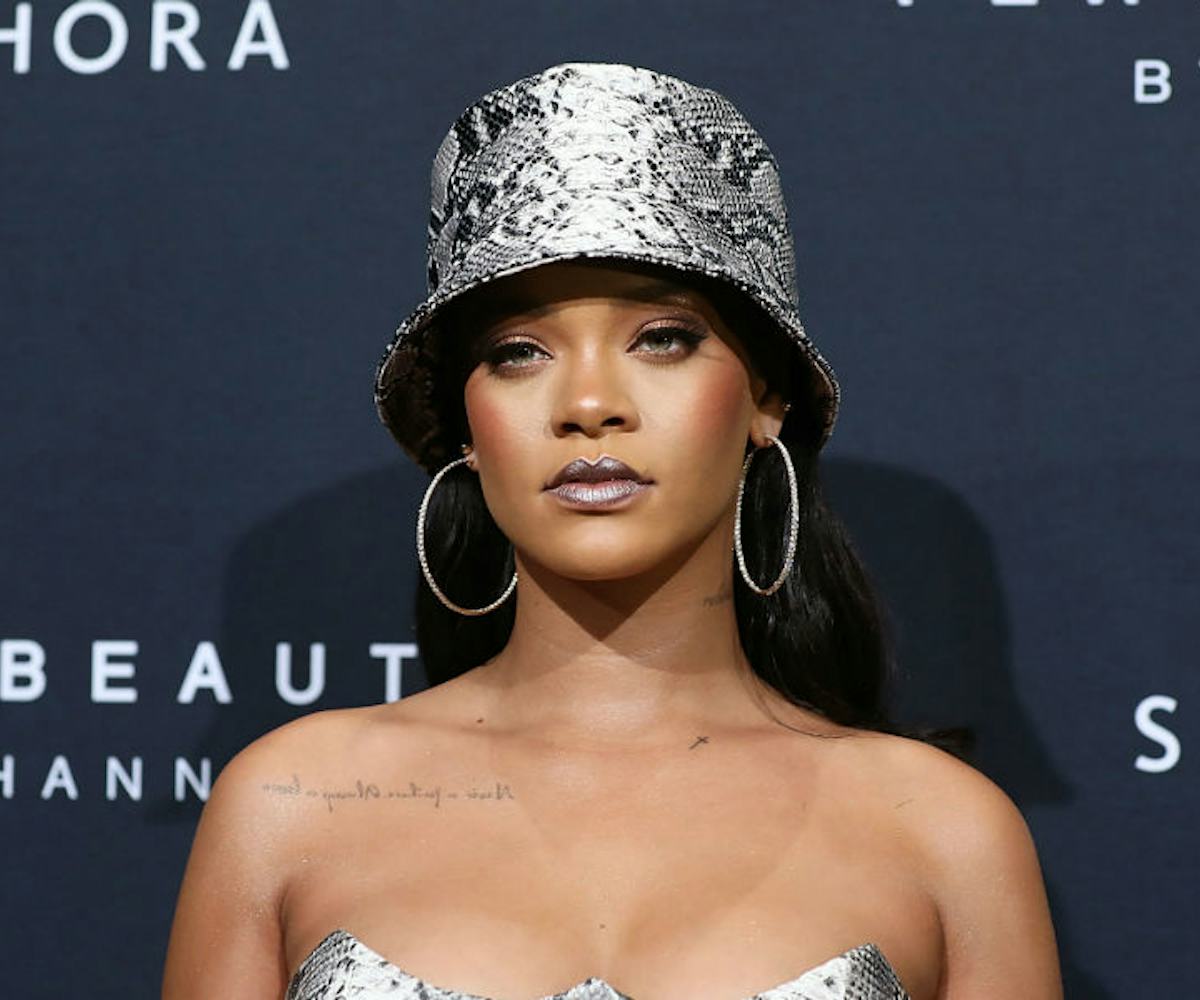 Photo by Caroline McCredie/Getty Images for Fenty Beauty by Rihanna.
How Did Rihanna React To Being At The Same Party As Drake And Leonardo DiCaprio?
Take notes on how to exit a party that your ex attends!
Rihanna attended Beyoncé and Jay Z's second annual Oscars after-party Sunday night. Other very attractive celebrities like Jessica Alba, Chrissy Teigen, and Pharrell were also in attendance, as well as Rihanna's two rumored ex-flings Drake and Leonardo DiCaprio. Oof.
There's no way of knowing what, exactly, went down that night since, according to Us Weekly, there was a no-phone policy. But, we couldn't help but wonder… Did Rihanna deal with the uncomfortable situation by getting drunk and making a fool of herself? Doesn't sound like her. Did she pull a Bella Hadid and strut by both of them, leaving a trail of Fenty Beauty glitter in her wake? Perhaps. Most likely, she just ignored them and went about her business. The boys, we imagine, bonded in the corner over the one who got away and definitely won't be coming back.
What we do know for sure is Rihanna was really, reallyfeeling her outfit. No better time to run into a former lover than while looking this good. She also showed how unbothered she was by the situation when she left the party, not with a glass of wine, but with slippers on. That's our kind of exit.