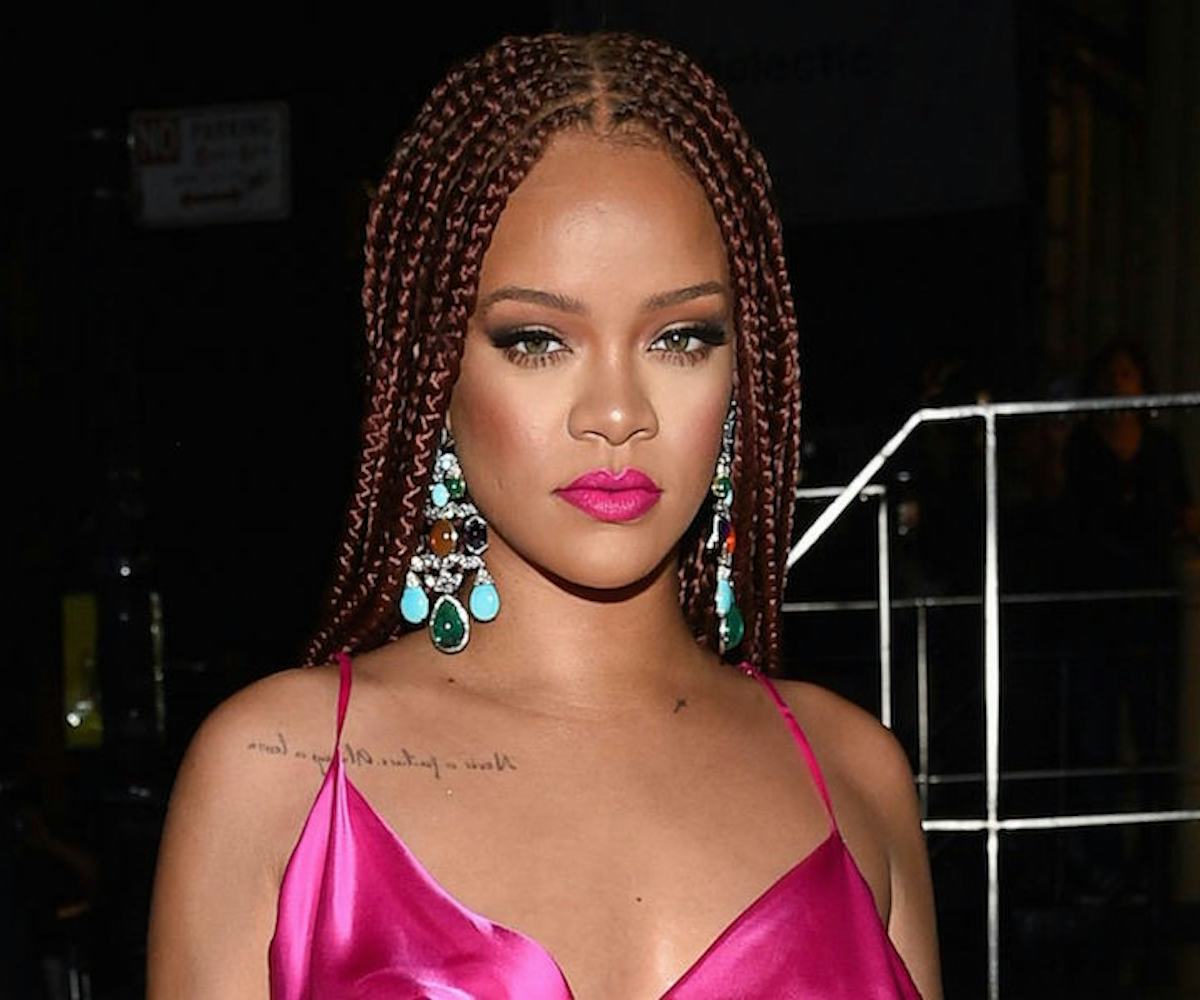 Photo by Evan Agostini/Invision/AP/Shutterstock
Rihanna Sees "The Power" In Using Fenty Blotting Papers For *Other* Things
Rihanna approves of using her Fenty Beauty Invisimatte Blotting Papers for more than just keeping your skin from getting too shiny in the summer. When Twitter user @DeaPierre lit up using the beauty product in lieu of rolling papers, Rihanna gave her official seal of approval.
When sharing their blunt GIF and tagging Rih, Pierre wrote, "Nah this really the most ghetto shit I ever did." But, of course, Rihanna wouldn't mind—I'm sure she's done it herself, too. "The power that this has," Rih wrote with a crying-laugh emoji, following up with a link to the useful product in her next tweet.
But beauty and weed fans alike had one big question in the replies: Do these blotting papers actually work just as well as your average rolling paper? Or, as Twitter user @themackenziek put it, "is it hitting doe?" Pierre confirms, "[It] damn sure is. Pulled with no problems." So, next time I want to light up, I'll forego the trip to the bodega and head straight for Sephora for the multipurpose product. Why weigh down my bag with multiple packs of papers when I can have one for both situations?
TBH, with what we know about Rih, we wouldn't be surprised if she had tested her blotting papers for this sort of multi-functionality before pushing them to market.