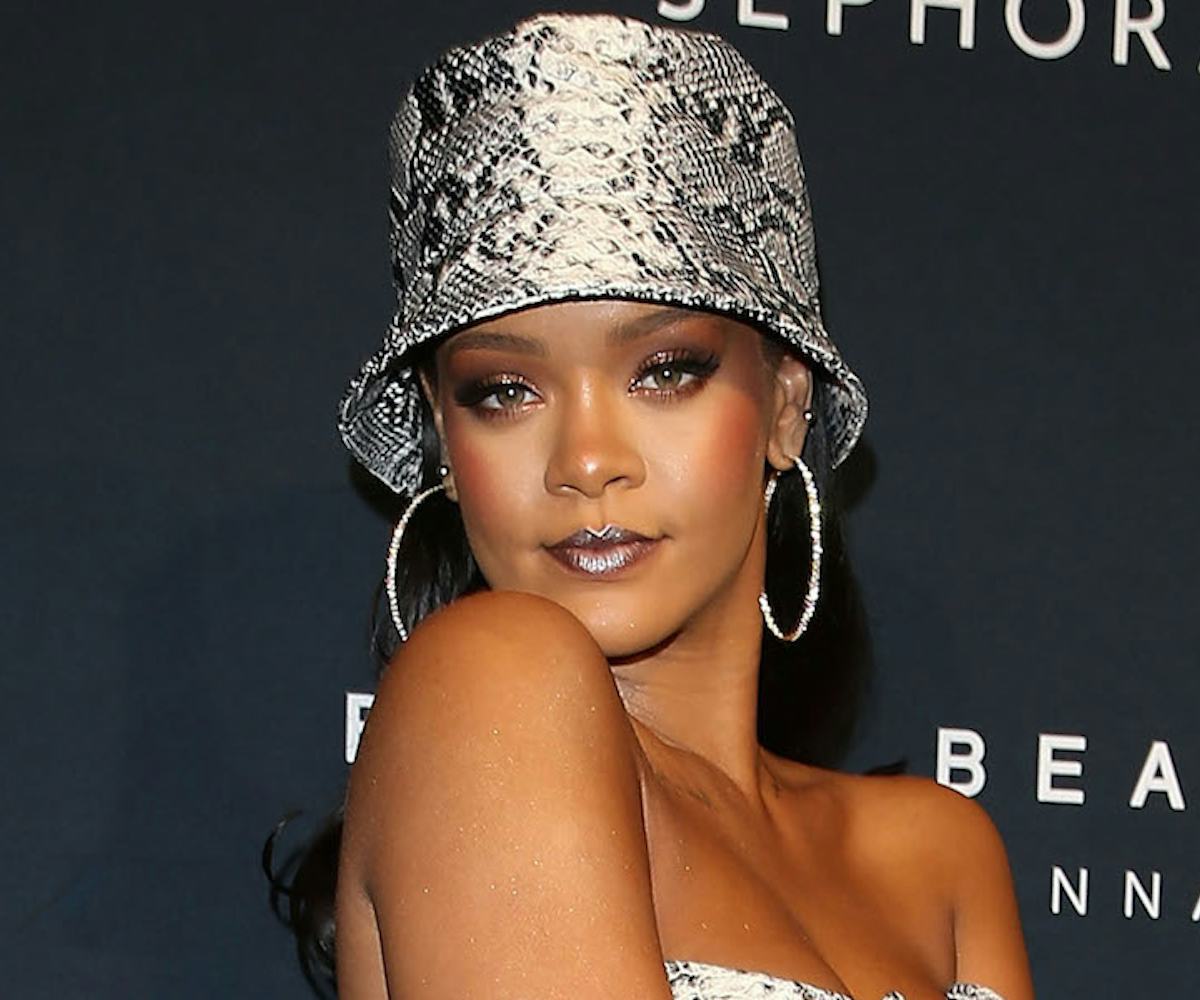 Photo by Caroline McCredie/Getty Images
Rihanna's New Era Of Luxury Fashion Is Finally Here
She revealed the new Fenty logo and website
Fenty is getting a luxury brand. Early this year, it was speculated that Rihanna was designing a fashion line with LVMH, that owns the likes of Louis Vuitton and Dior. Now, it has been confirmed that the rumors were true, making Rihanna the first woman of color to design with the conglomerate. This partnership also marks the first luxury house launched by LVMH since 1987.
Rihanna revealed the logo of the high fashion Fenty to a newly launched website and Instagram page. The square logo is comprised of the word "Fenty," smushed together to resemble a maze-like design. The brand name has also been redesigned, with the letter "N" horizontally flipped to read "FEИTY."
Despite the news only breaking this morning by The New York Times, and no content being uploaded, @fenty already has 50 thousand followers on Instagram at time of publishing. Per NYT, Rihanna and LVMH declined to comment on when she'd be showing, but reportedly the first products will be revealed over the next few weeks.
In a statement to NYT, Bernard Arnault, LVMH chairman, referred to Rihanna as a "true entrepreneur, a real C.E.O., and a terrific leader," all of which stans have known for ages now. Rihanna shared, "Designing a line like this with LVMH is an incredibly special moment for us," adding, "Mr. Arnault has given me a unique opportunity to develop a fashion house in the luxury sector, with no artistic limits. I couldn't imagine a better partner both creatively and business-wise, and I'm ready for the world to see what we have built together."
To be the first to hear what is coming from Fenty, fans can sign up for emails or follow along on Instagram.