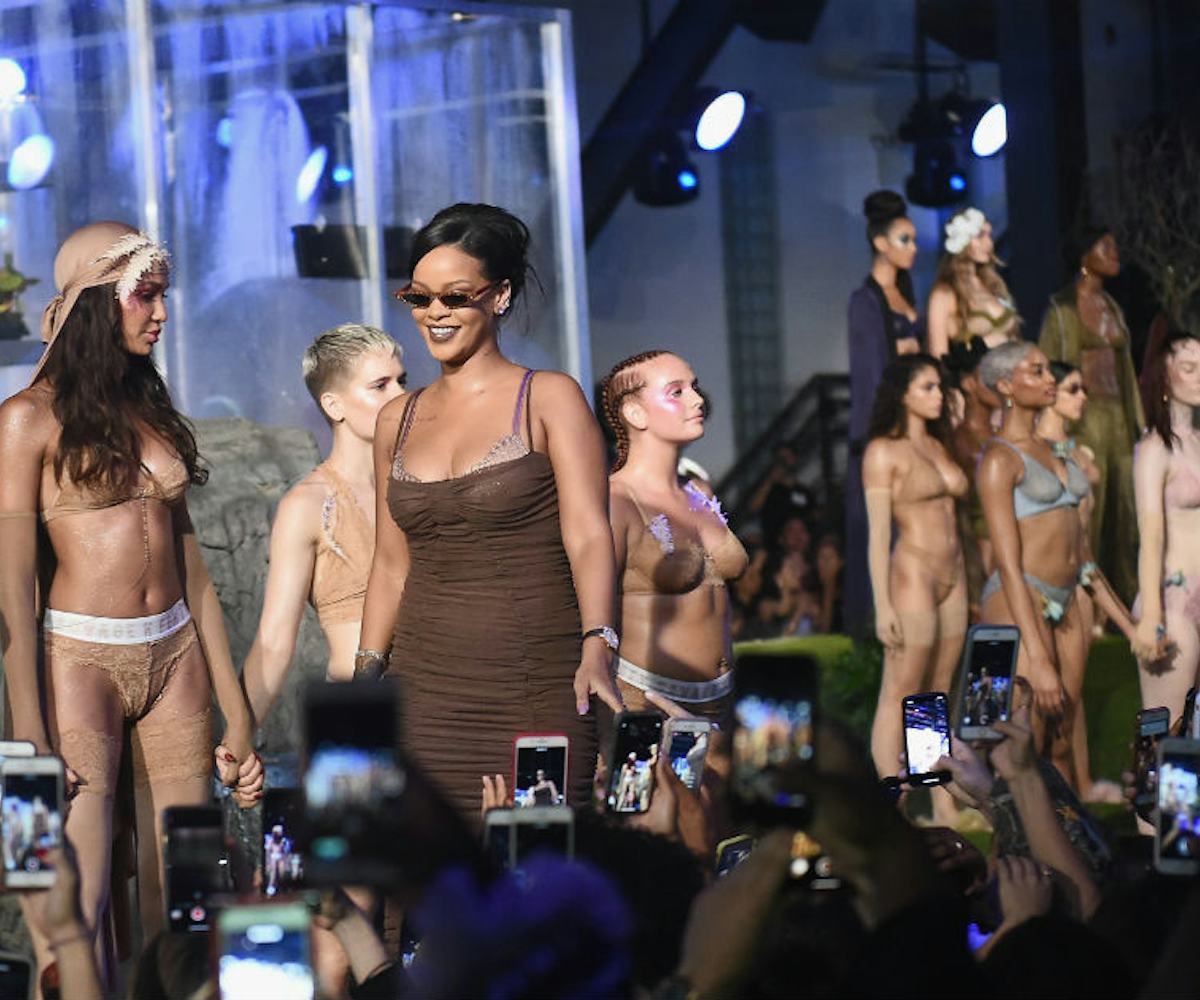 Photo by Ilya S. Savenok/Getty Images for Savage X Fenty.
Rihanna Reacted To The Victoria's Secret Controversy
We love a slight shade moment
There's been a lot of drama surrounding Victoria's Secret and its annual fashion show following the controversial statements made by one of the brand's executives. While reacting to the news over the past couple of days, a lot of people have pointed to Rihanna's lingerie line Savage x Fenty as a brand that's doing things right (the exec, Ed Razek, was also bold enough to state that the brand has already done everything Savage x Fenty has done). And though the singer hasn't made a statement herself, she did quietly make her opinion known.
In response to the Vogue article, plus-size model Louise O'Reilly tweeted the following: "Prime example of why brands need to be careful of casting directors opinions. Especially when it's a 70 year old man who's living in the past. Thank god @rihanna brought us @SavageXFenty this year with genuine attention & love of diversity in her branding." O'Reilly's tweet was then posted on Instagram where, according to BuzzFeed, Rihanna "liked" the sentiment.
It's the perfect shade slight because she knows that she doesn't need to outwardly make her opinion known and that her inclusive work speaks for itself. And so join us as we hail the queen of saying a lot by not saying anything at all. We hope the brand thinks twice before comparing itself to the bad gal again.