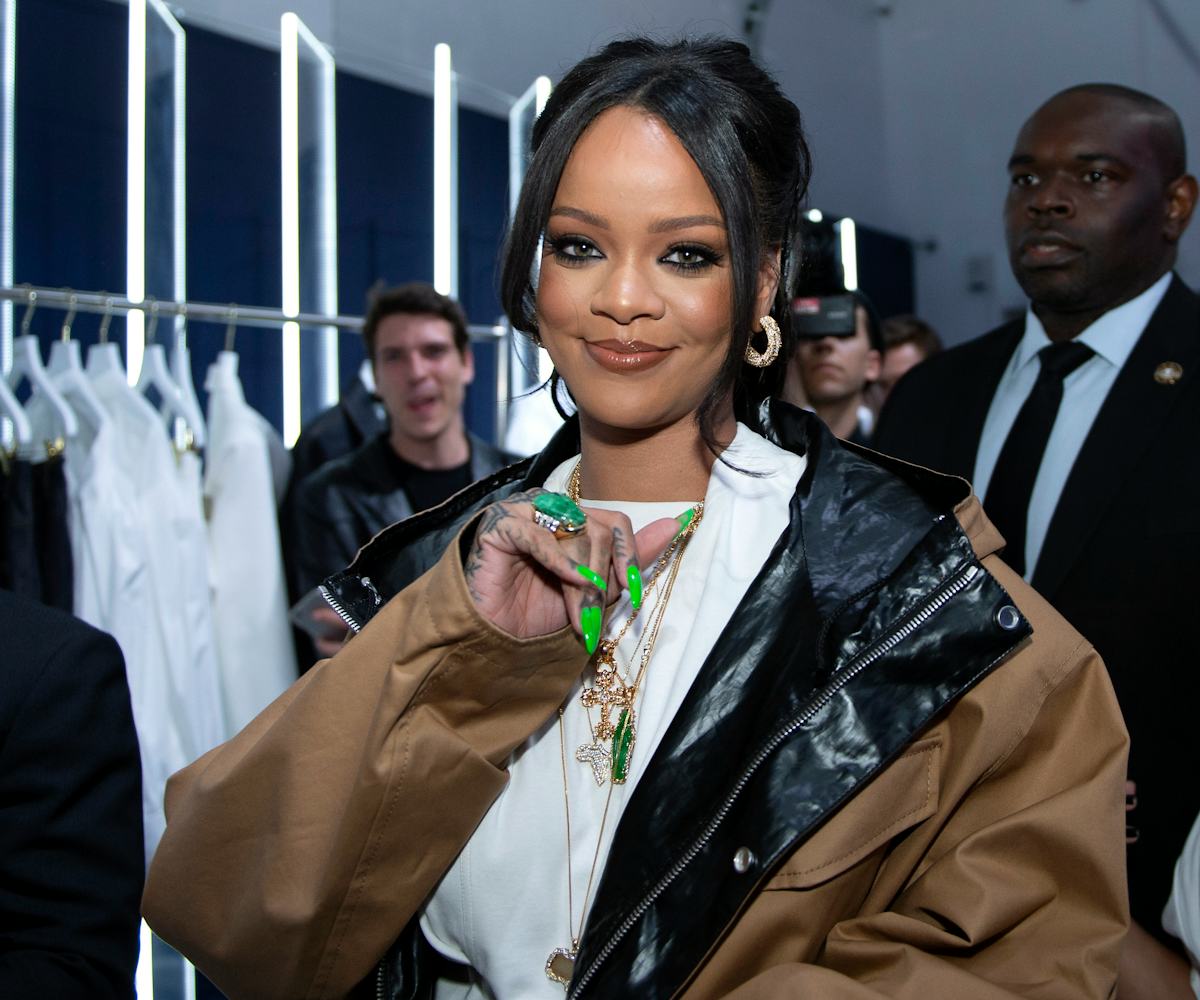 Photo by Aurelien Meunier / Stringer / Getty Images.
Rihanna Wants Sarah Paulson To Stay On Beat
Black girls everywhere can relate
You know that internal cringe you do when you watch a failed pickup attempt at a bar or someone going in for a high-five but getting inadvertently ignored? That's what it feels like when Black people watch white people sing offbeat. Rihanna knows this. She was recently interviewed by her Ocean's 8 co-star Sarah Paulson for Interview magazine, and the two of them ribbed about Paulson's singing.
Apparently, on the set of their movie, Paulson would sing Rihanna's songs or make up some of her own. During their phone interview, Paulson busted out with another original tone after joking that she should be featured on R9. Rihanna had to be honest with her friend and say the thing that most Black girls have wanted to say to at least one white person in their life at some point: "I'm going to tell you this because I'm a Black girl: You're going to have to stay on beat, okay?"
Can you hear that? It's the sound of us cackling with laughter and letting out sighs of relief that finally, somebody said it. I know that not all white people struggle with rhythm and beat counts, but enough of them do—Paulson said it runs in her family—that when Rihanna said this, I felt it in my spirit. Thank you, sis.
Anyway, the rest of the interview is cool, too. Rihanna admits she's blocked off a bunch of studio time next month for R9, talks about why she has days on her calendar with just the letter "P" on them, and still refuses to publicly claim her boyfriend but admits she's in love. Oh, and she really wants to be a mom.
Read the full article, here.