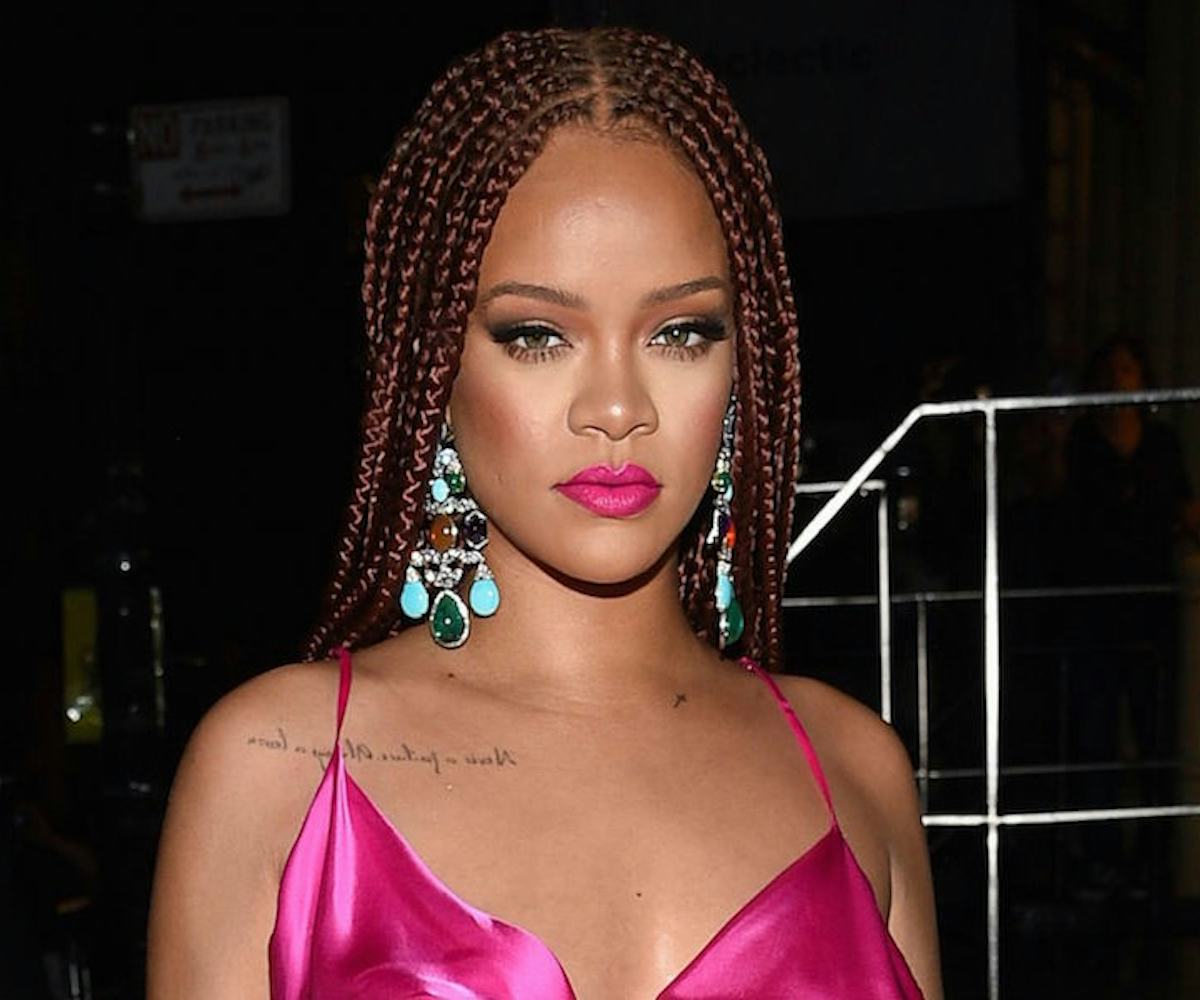 Photo by Evan Agostini/Invision/AP/Shutterstock
Rihanna Graces Yet Another 'Vogue' Cover, And The Navy Is Crying For New Music
"Rihanna releasing everything but music"
Late last night, Rihanna shared the gorgeous visuals for her latest cover with Vogue Hong Kong. In it, Queen Rih rocks a slicked-back pony with a fresh face, letting the clothes (and her killer stare) take center stage.
These visuals are *everything* and more. If big, dramatic collars weren't already starting to trend, I'm pretty sure Rih just inspired them to. Shot by Hanna Moon, Rihanna rocks designers like Louis Vuitton, Alexander McQueen, and Dries Van Noten in the colorful photos.
"Rihanna is pure art" is one way to put it. Rihanna could star on every single cover of Vogue from here on out and I wouldn't get bored. But, while some fans were basking in the glow of her sheer beauty, others were pointing out that this is just another release that isn't music.
"Rihanna releasing everything but music," @youknowdipo wrote on Twitter, like brow product, foundation, skin care, and, oh yeah, an entire high-fashion brand.
No matter how many times the Navy asks, Rihanna will take her time and deliver right when we need it most, of that I am sure. For now, check out the photos on Vogue.