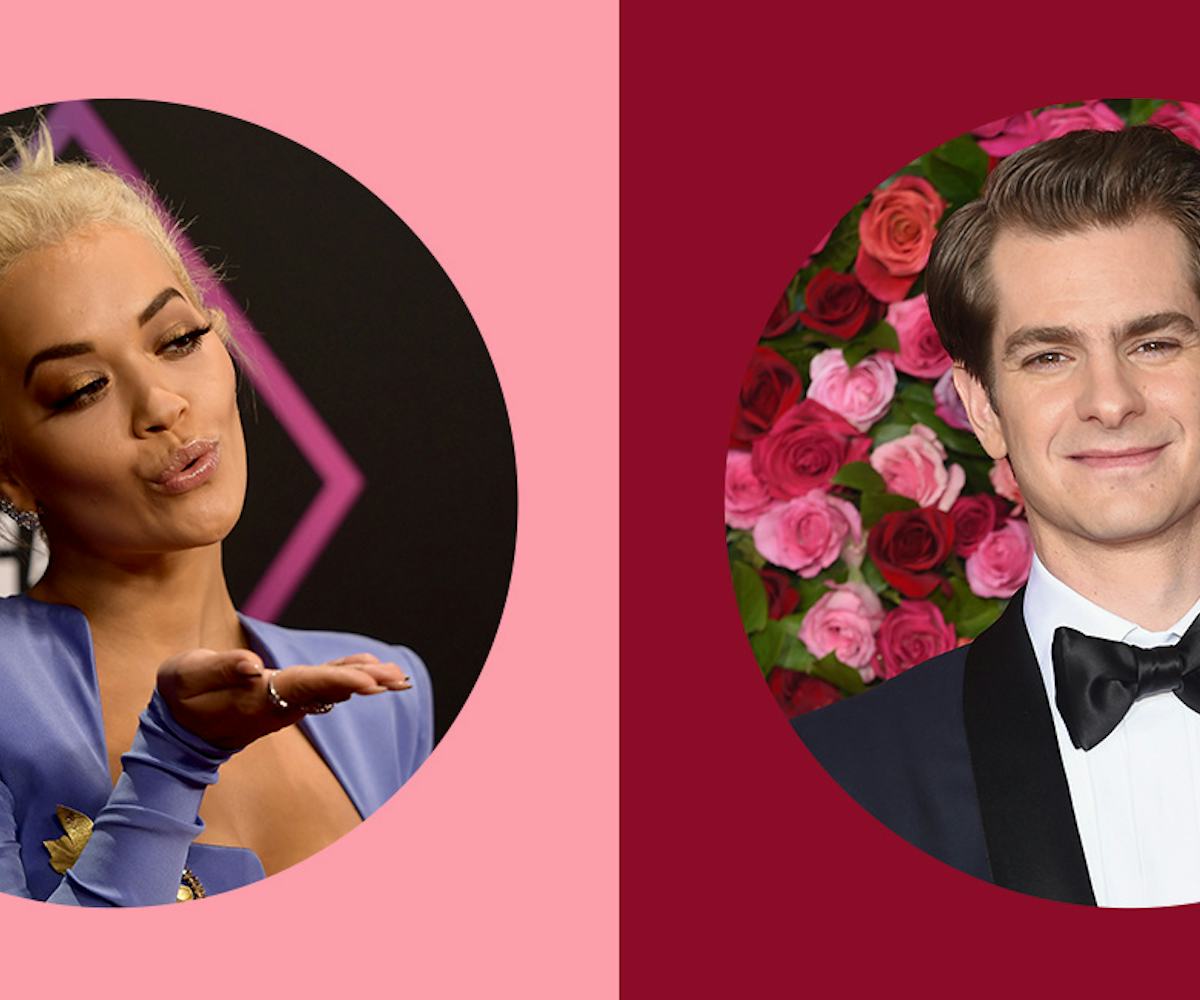 Apparently, Rita Ora And Andrew Garfield Are Dating
Rita Ora and Andrew Garfield are the new celeb couple you never saw coming. The Sun reports that a source has confirmed the recently-formed relationship.
"Rita let slip to pals about her brewing romance about a month ago," the source close to Ora informed The Sun. "But in recent days things have started to heat up and she says what they have is the real deal. It is still very early days but they like each other and are seeing what happens."
Ora is currently promoting her album Phoenix, so it's no surprise that, as the source pointed out, "their schedules make things difficult," but ensured that "they have a real connection." Earlier this month, Ora chatted with NYLON about the long-winded process that led up to the album's release, and how excited she is to finally have it out in the world.
The Sun pointed out that currently, Ora is in Australia for album promotion, so it might be some time before the couple becomes IG (or paparazzi) official. For now, we'll just keep throwing around couple names until we find one that fits... Andrita? Ridrew? Orfield? Eh.