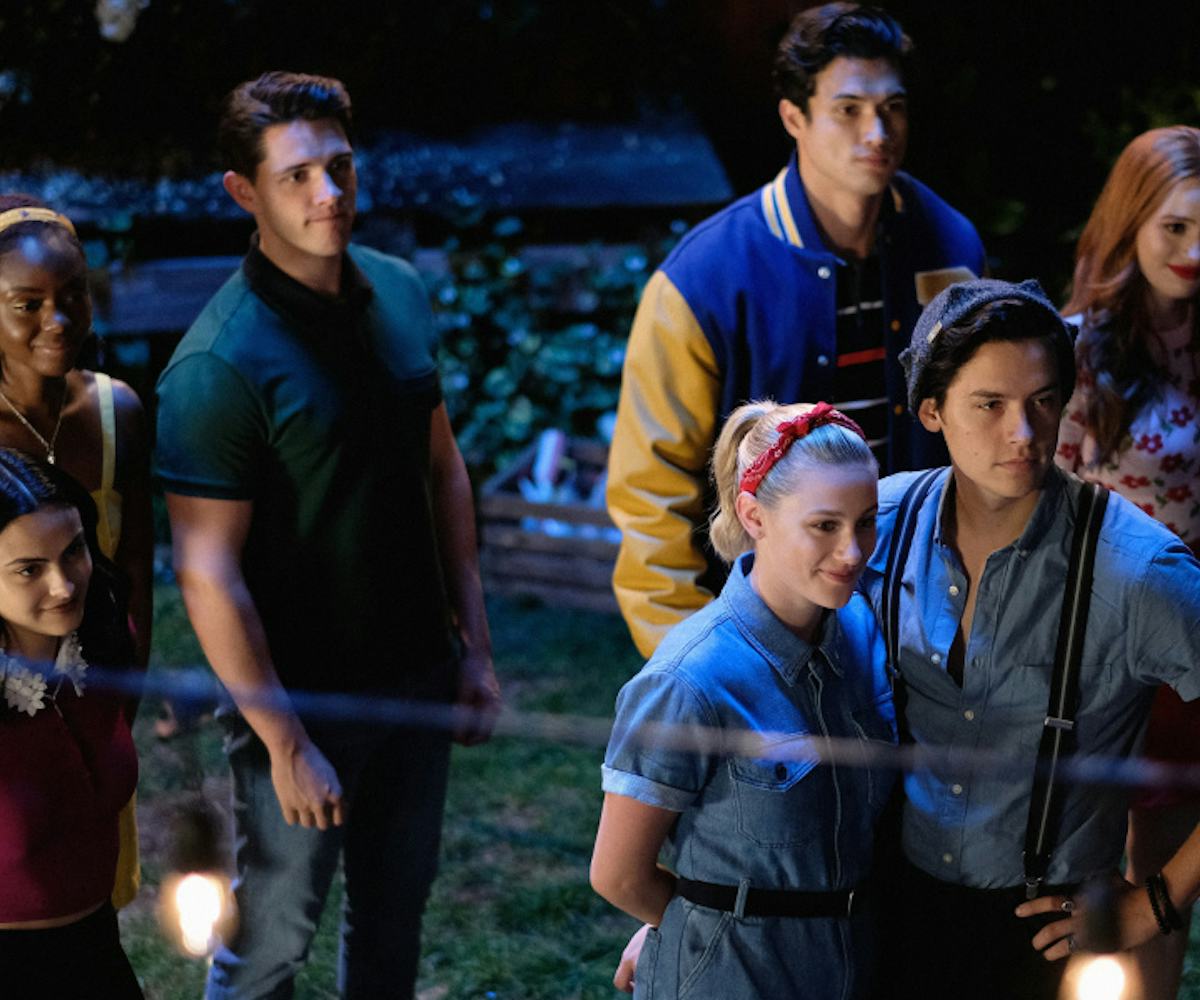 Courtesy of CW
The Whole Town Is Looking For Jughead In The New 'Riverdale' Trailer
Please reunite Bughead ASAP (both IRL and on-screen)
The trailer for Riverdale season 4 answered no questions and left us asking way more. At the end of last season, we saw a flash-forward to spring break where Betty (Lili Reinhart), Archie (KJ Apa), and Veronica (Camila Mendes) were burning Jughead's (Cole Sprouse) beanie. Now, in the official trailer for next season, Jughead is missing, and the entire town is out searching for him.
In the drama-packed clip, Betty is followed through a parking lot by a shadowy figure, before getting knocked out with the stock of a rifle. Veronica seems to have put together a burlesque troupe at her speakeasy. Everyone from The Farm is still missing, and, of course, Cheryl (Madelaine Petsch) is still a total bad bitch. But, where in the world is Jughead Jones? How does he go missing, and when? Does this all tie together in some confusing but totally Riverdale way?
What we do know for sure about the fourth season of Riverdale is that it will kick off with a tribute episode to late actor Luke Perry, who played Fred Andrews in the series. Shannen Doherty, Perry's former 90120 co-star, will join the cast for the episode, something Perry had been hoping to make happen since starting on the show. As for the rest of the season, Bughead might hit a rough patch based on something Sprouse mentioned at San Diego Comic Con earlier this year. "I think it might be a little bit tense. They might fall, turn away from each other, only to come back together way stronger," he said, but assuring, "I think they're gonna be really good." I hope he was talking about his relationship with Reinhart IRL, too.
Watch the trailer for Riverdale, below, which returns to The CW on October 9.