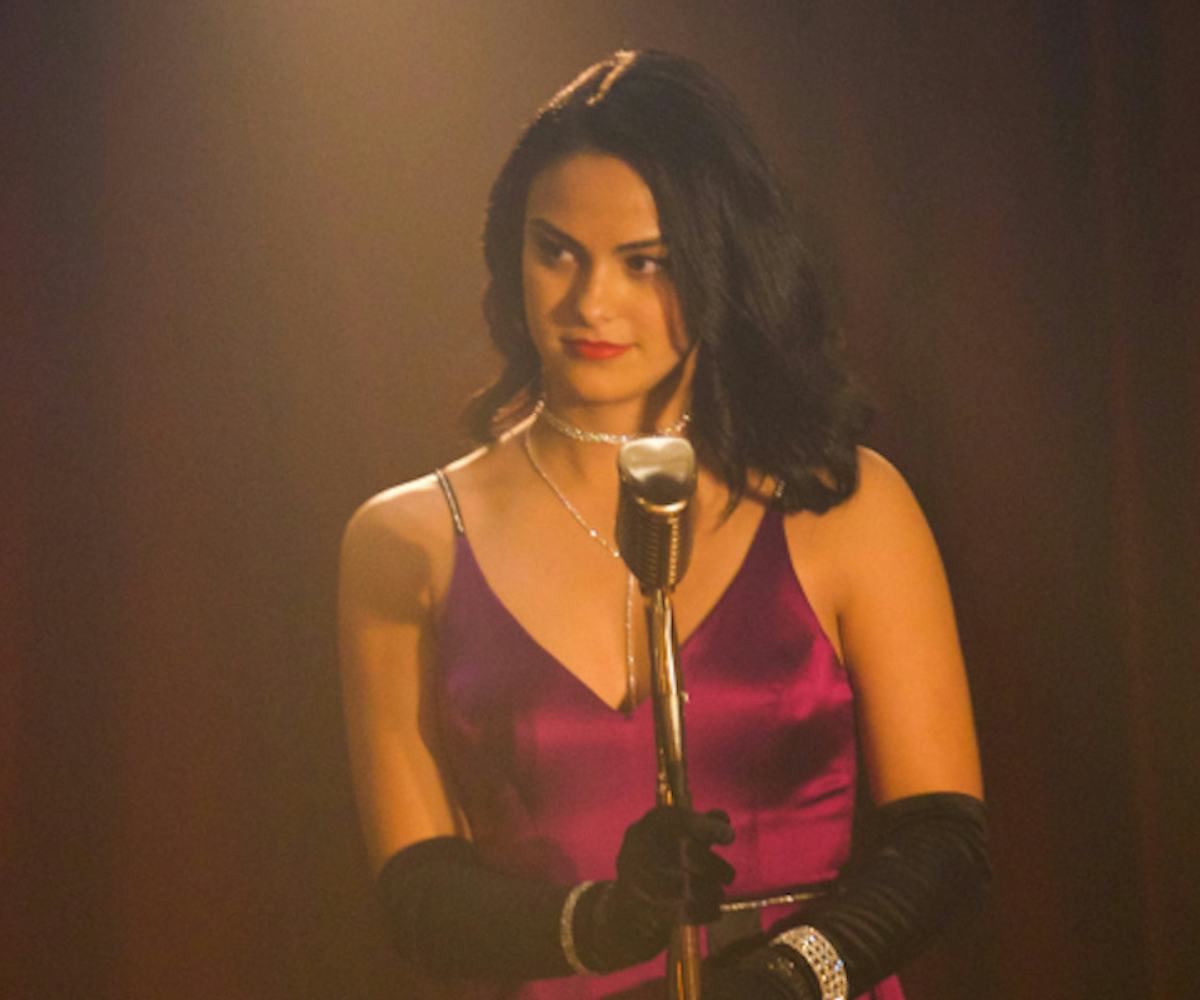 Courtesy of CW
Camila Mendes' 'Chicago' Cover On 'Riverdale' Will Thrill Your Inner Theater Nerd
Madelaine Petsch and Toni Topaz also appear in the performance
Riverdale is hitting us with another big musical number, this time in the form of Camila Mendes performing Chicago's "All That Jazz." Ahead of tonight's episode of Riverdale, Entertainment Weekly previewed the Broadway cover, revealing a video clip of her character, Veronica Lodge, as Vaudeville singer Velma Kelly stunning with Fosse-inspired choreography.
In the dim lighting of speakeasy La Bonne Nuit, Lodge takes the stage in a shimmering 1920s-esque leotard and fishnets to deliver the dramatic number. The irony isn't lost on me that Lodge shares the same first name as Kelly's victim, her sister and other half of her duo. But of course, Veronica can't do it alone. Iconic Riverdale couple Cheryl Blossom (Madelaine Petsch) and Toni Topaz (Vanessa Morgan) round out Lodge's troupe of backup dancers.
We've long known that Mendes (and many of her castmates) are talented singers—Riverdale has already nailed a school musical episode—but still, I wouldn't mind seeing an entire Chicago-themed episode that lets the two murder-riddled universes intermingle. "Cell Block Tango" from the cast is the performance we deserve.
Watch the Riverdale rendition of "All That Jazz," below.