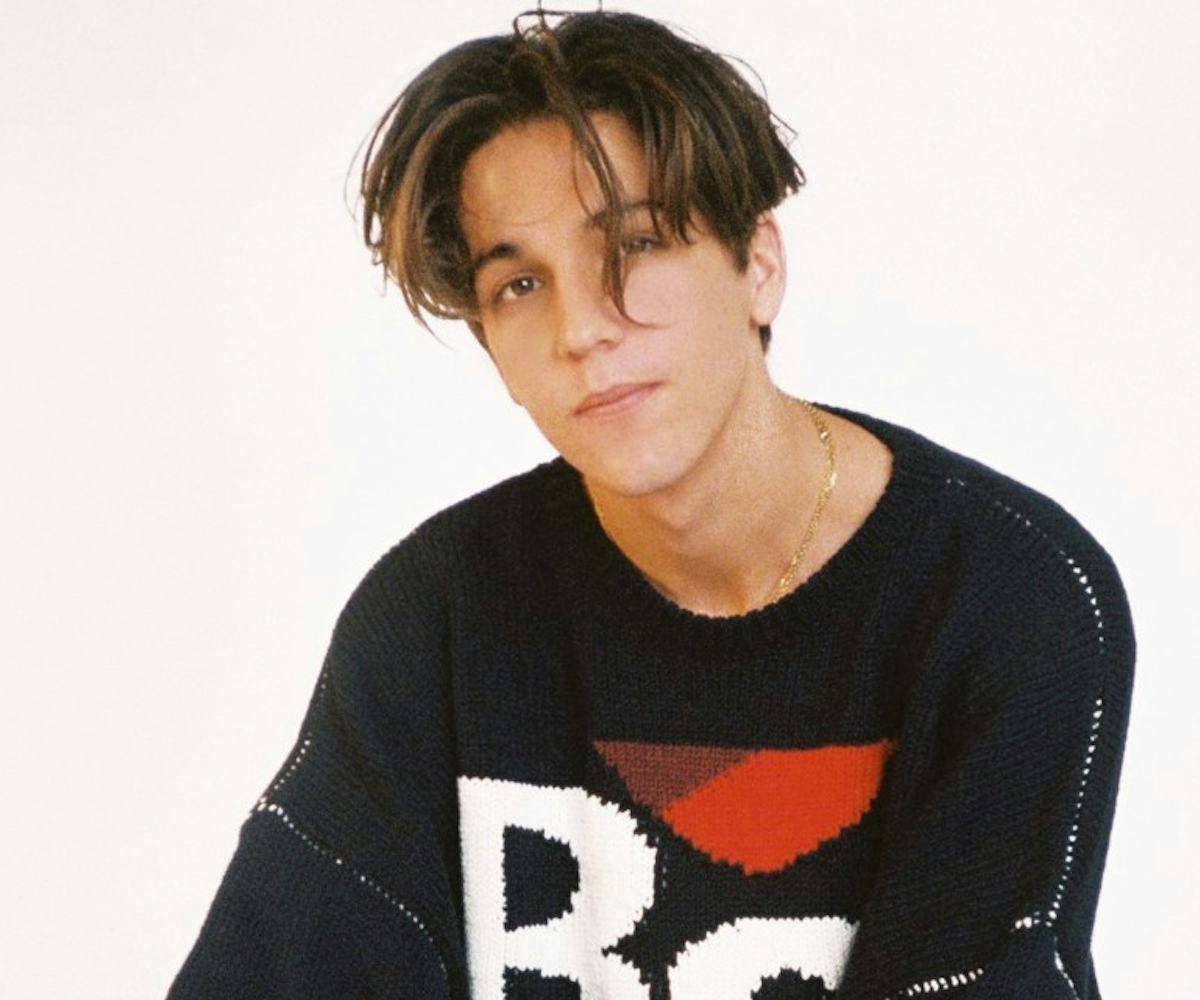 Clare Gillen
Premiere: ROLE MODEL Goes Acoustic With "Notice Me"
Watch the video, and read on for a chat with the 22-year-old singer
Los Angeles-based musician Tucker Pillsbury makes confessional, DIY pop songs under the moniker ROLE MODEL. His last EP, oh, how perfect, was released in November 2019, and is six tracks of bright-eyed tales on the lessons learned from the pains and exhilarations of growing up. It's easy to understand why they've begun to resonate so deeply with his young and growing audience; in an age when nothing behind a phone screen feels real, candidness has become a valuable connector.
Pillsbury is now sharing an acoustic version of "Notice Me," the mid-project cut about making eye-contact with a stranger across the room, and the video of which NYLON is premiering on Wednesday. Inspired by a real life chance encounter at a party, the stripped-down contours of this new version feels like a small sliver taken from a teen HBO show, one that feels hyperreal in its portrayal and more real because of it. A lone camera follows Pillsbury in the song's accompanying video as he roams and dances alone in an empty auditorium. His face looking genuinely incredulous as he sings, "I can't believe you noticed me, noticed me," is just the sweetest sprinkling of earnestness on top.
"Man that song came from the most cliche party scene ever," Pillsbury said in an email. "I saw someone, that won't be named, at a party and we spent the whole night staring at each other from across the room until she finally came up to me as I was leaving and we already knew there was a connection so we skipped all the small talk, which I loved. It was beautiful and I was shook, so that was the feeling I wanted in the song. Tension and relief."
Pillsbury will be going on tour with Lauv starting July 2020. Read on to learn a bit more about ROLE MODEL.
How did you get into making music?
Music was never in the plan. I was super into film, making videos with my friends through high school and ended up going to school for it. At the end of my freshman year I met these two kids that rapped and recorded themselves and I thought it was the coolest thing. They came to my dorm and we messed around, they ended up leaving all the gear in my room and I spent two weeks completely obsessed, skipping classes and learning how to use Logic. Immediately fell in love with it and now I'm here!
What was your childhood like?
I had a very beautiful upbringing, my parents raised me well. My mom was (and still is) a special ed teacher so she was always in my school making sure I wasn't acting like a rat. My dad made an office above the garage so he could be around more. My siblings and I were always their first priority. Love them for that.
You're going on tour with Lauv this summer. What are you most excited about?
Yes I cannot wait! The rooms are huge and I'm beyond ready to shake my ass at Radio City Music Hall. There will be a lot of new music before then so I'm happy to be performing new stuff in a new way.
In your opinion, what makes a good song?
I've said it before, but I just want to believe what the person's saying. You can always tell if they mean it just by their tone.
What's your most-played song right now and what do you like about it?
This Roddy Ricch album. I used to hop in my car and play the same damn playlist, but now I just run through the whole album every day. He is so fucking special man I cant stress it enough.
Who are some of your role models?
My parents and that's it.