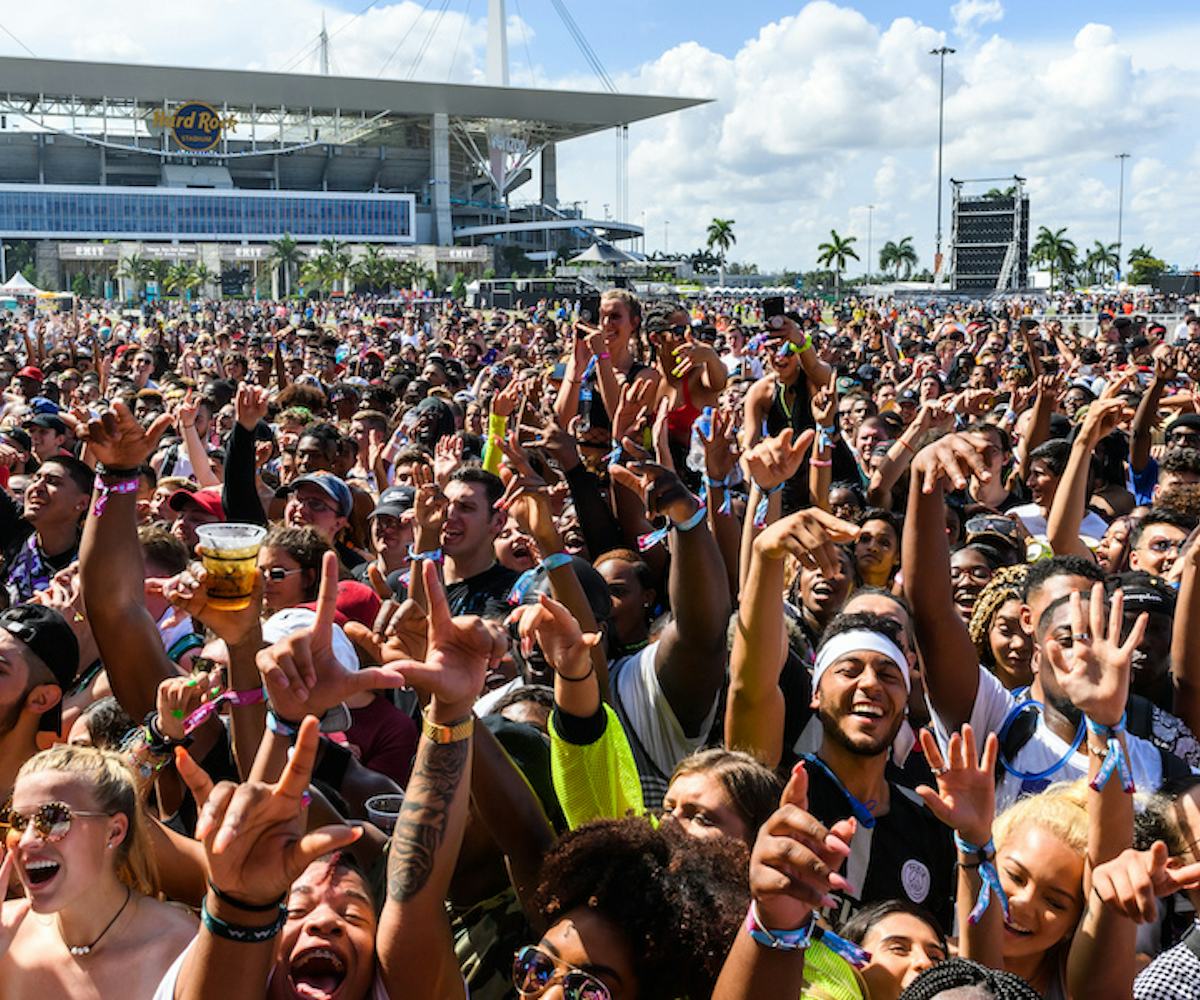 Photo by Jason Koerner/Getty Images
Where Are The Women On The Rolling Loud Europe Lineup?
There are more 'Lils' than there are women playing the inaugural Portugal festival date
Gender disparity is an issue across the board for music festivals, but the gross lack of women on Rolling Loud Europe lineup is a major step in the wrong direction. The inaugural festival stop in Portugal revealed a slate of performers that skewed heavily male, so much so that it's nearly impossible to find more than one woman with a quick look-over. Out of a total 63 performers, only five women are set to take the stage; a mere 7.9 percent of the lineup. NYLON reached out to Rolling Loud for comment, but none was available at time of publishing.
On January 27, Rolling Loud Miami unveiled a lineup that wasn't much better in terms of gender balance. The list of 150 names spread over three days features only 23 women, or 15.3 percent. Many of the women found across the lineup are smaller acts — Megan Thee Stallion and City Girls are among the few top-billed acts that are women. Rolling Loud did make a single statement on Twitter in response to a fan expressing their disappointment with the lack of women on the lineup, writing, "Our favorite women rappers' schedules aren't as flexible as they are in the states."
Attempts to close the gender gap onstage at music festivals have been feeble across the board, as exemplified by many lineups released prior to Rolling Loud 2020. Coachella 2020 doesn't feature a single woman headliner, with approximately one-third of acts identifying as or featuring at least one woman. Tennessee-based festival Bonnaroo announced its first woman headliner in its 18 year history with Lizzo, but has hovered at about 25 percent women on its lineup for the past few years. Notably, Governors Ball in New York City did make a noticeable effort in increasing the number of women playing for its 2020 lineup to 42 percent from 36 in 2019, having promised Instagram account BookMoreWomen that it would be aiming for a 50-50 balance.
Check out the full Rolling Loud lineup below.