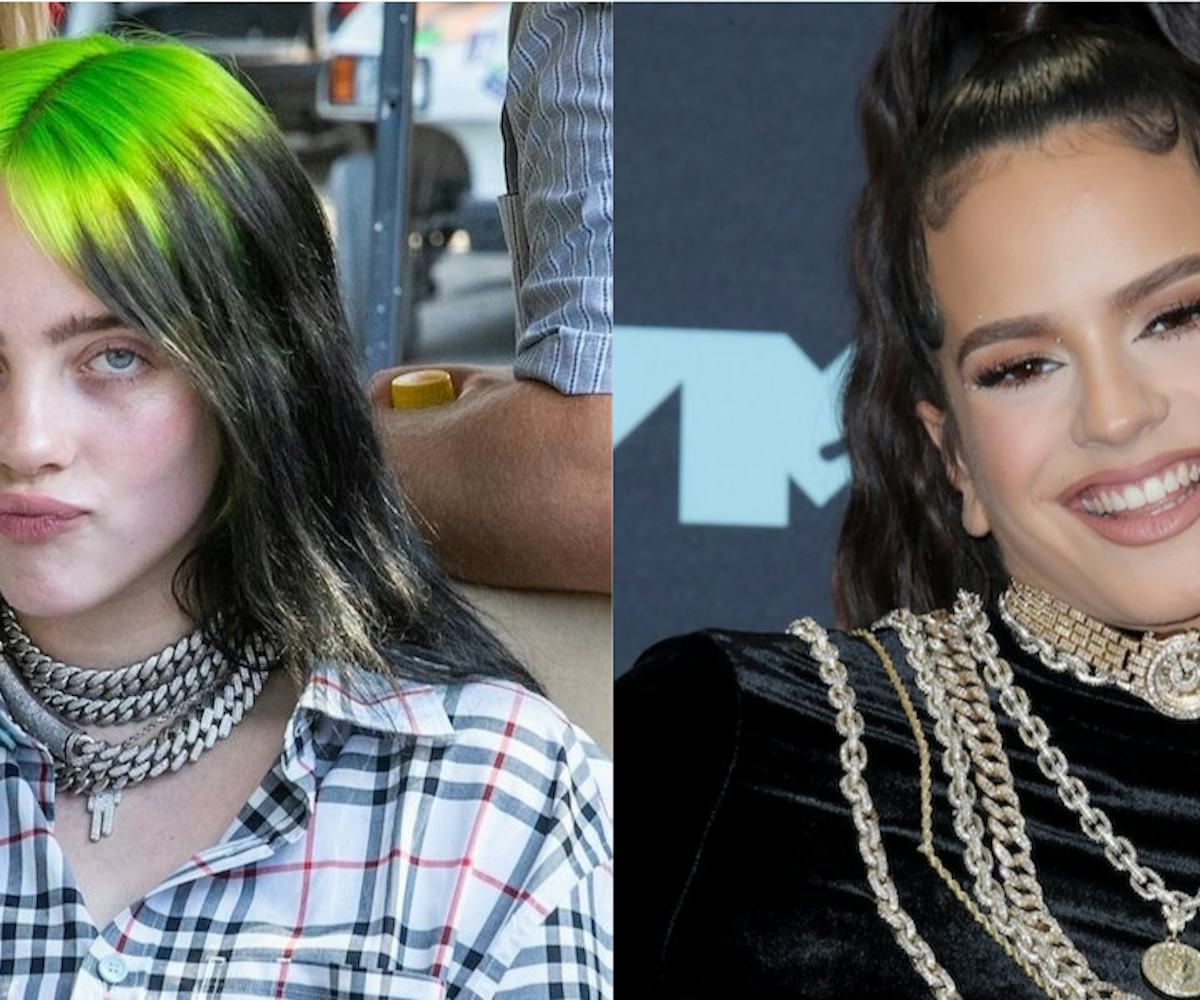 Photos by Suzanne Cordeiro/Shutterstock, Matt Baron/Shutterstock
Billie Eilish And Rosalía May Have Recorded A Collab
Rosalía just revealed that she might have recorded your next favorite song with Billie Eilish. In her new cover story for Billboard, the Spanish singer talked about the time Eilish stopped by the studio for a session. If the glorious track ever sees the light of day, it would be Rosalía's second-ever collaboration with a primarily English-speaking vocalist; her first being "Barefoot In The Park" with James Blake.
"When I released 'Malamente,' Billie was one of the first huge artists who shared the video. She has been there from the onset," Rosalía told the publication. She later added, "Billie and I had a session together, totally independent from her other projects. We wrote with her at the piano. We created a great idea for a song and had a great time."
Back in March, Rosalía teased the existence of the song by sharing a photo of herself and Eilish, captioned "Can't wait to finish our song." Of course, that song has yet to surface anywhere, and Rosalía still has hardly given any more details. But, it was written! Hopefully, she wouldn't just mention such an enticing collab and then not follow through on releasing it. Hell, I'd even settle for a demo.