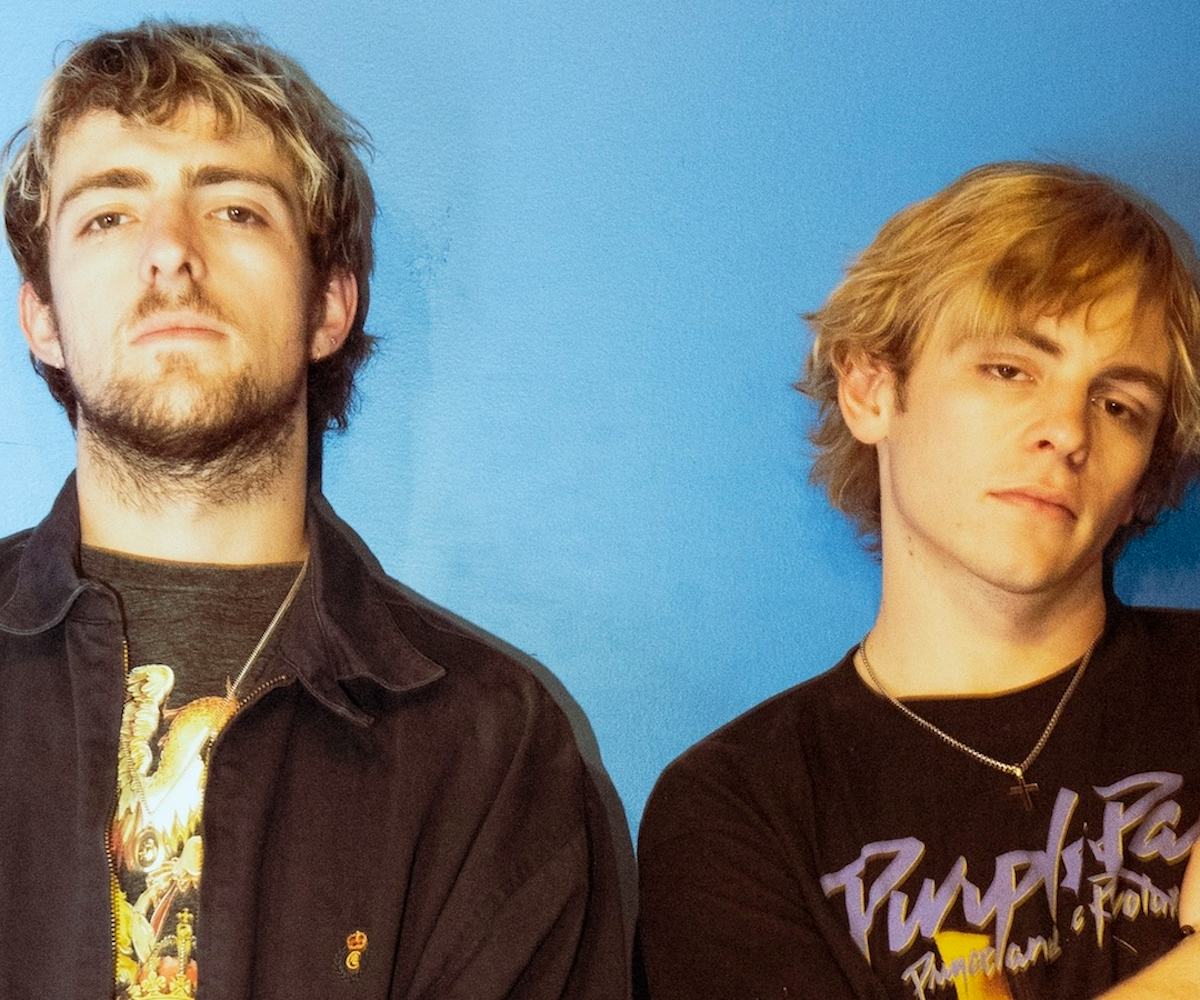 Photo by Violet Teegardin
Ross And Rocky Lynch's New Video Is A Reminder To Seize The Day
The 'Chilling Adventures of Sabrina' actor got "morbid" for "Welcome to the End of Your Life"
When The Chilling Adventures of Sabrina's Ross Lynch isn't caught in a love triangle with a witch and a warlock, he's busy making music with his brother, Rocky, in their band, The Driver Era. The pair have been at it for well over a decade now; young millennials and Gen Z'ers will fondly remember the brothers' days in R5, alongside the rest of their fam, and delight at the fact that Ross and Rocky are still playing music. Last week, The Driver Era shared new single "Welcome to the End of Your Life," and today, they premiere the music video, exclusively via NYLON.
Maybe acting on a show wherein one of the main characters is literally Satan has had an effect on Ross, who admits that the single's title is a bit "morbid." But, he insists, the track is not about celebrating death—rather it's about celebrating life. Ross says, "It's meant to leave a positive impression on the listener: Go live your life before it's too late. Take that chance, ask her to dance." No more FOMO, no more regrets.
The song's visuals begin with a stop-motion take on the monotony of that nine-to-five life, before exploding into a storm of positive self-affirmations and an emotional thunderstorm, with Ross's increasingly passionate vocals breaking free in the final chorus.
Watch the official video for The Driver Era's latest single "Welcome to the End of Your Life," below.