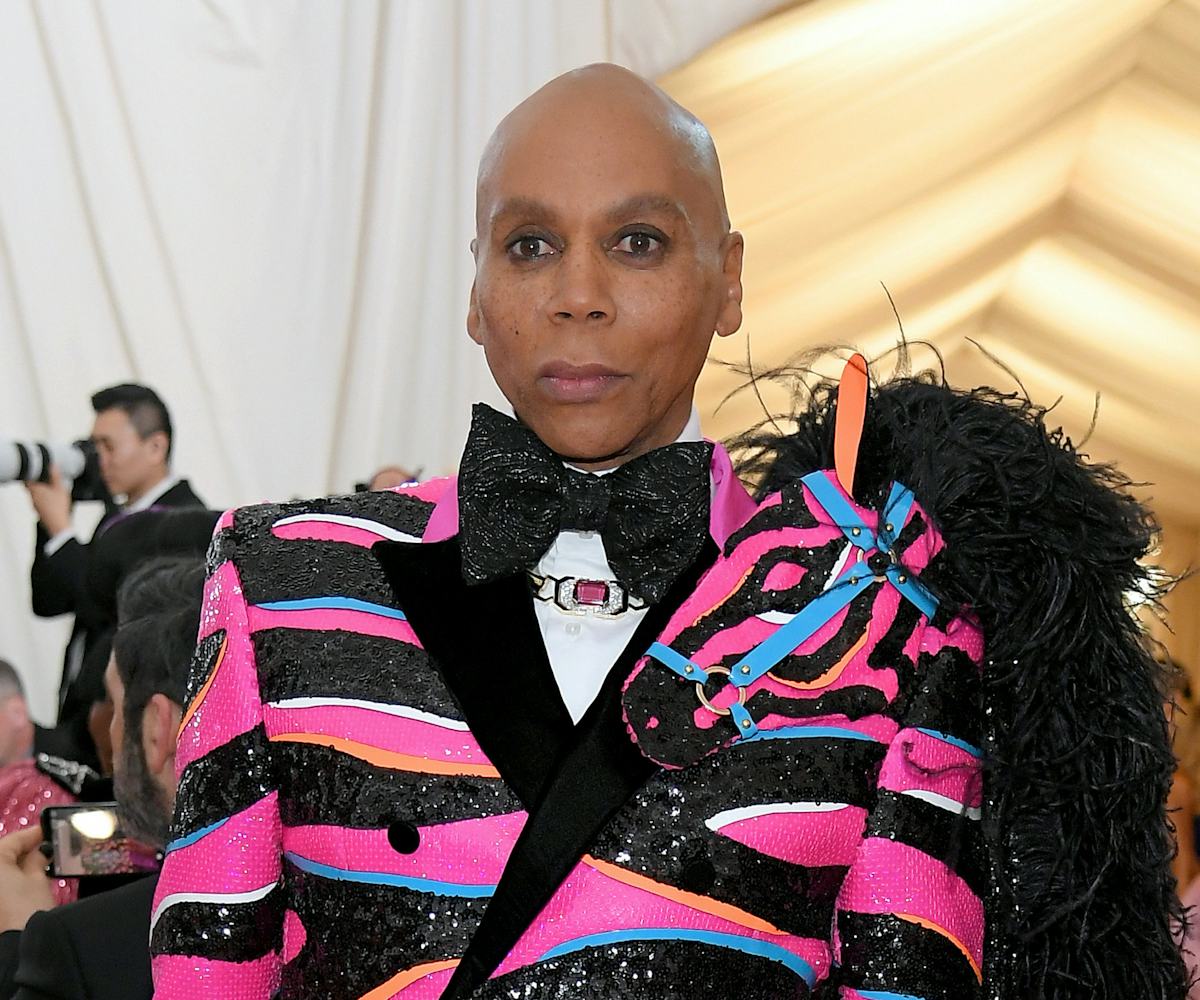 Photo by Neilson Barnard/Getty Images
RuPaul Didn't Wear Drag To The Met Gala Because It Would Have Made Him "Mean" And "Angry"
We, and pretty much everyone else in the world, were surprised when RuPaul showed up to the Met Gala in a suit. The theme was camp "Notes on Camp," so most expected the Drag Race host to appear in drag. Turns out, there were several reasons behind why he opted not to.
In an appearance on Andy Cohen's Watch What Happens Live, RuPaul addressed a fan who called into the show to ask why he wasn't dressed in drag at last week's event. "I would be so mean to everyone," he said. "Because it hurts! Drag hurts." He also noted that the seats aren't big enough to hold an extravagant look. "You sit in these very small... chairs, and I thought, You know what? I'd be angry." He additionally noted that he gets paid to perform in drag, and, for the Met Gala, "I wasn't getting paid." He's not going to be in pain all night without financial compensation, which I totally get.
Another reason, he said, was that he had overestimated how many men would dress in drag for the event. "I thought about getting up in drag, but then I thought, Every man is gonna dress as Divine from the Joan Waters films, and I thought, Well, I don't want to be [in drag] where everyone else is in drag." As he himself pointed out though, no one took the opportunity except for two former RuPaul'sDrag Race contestants, Aquaria and Violet.
Even still, RuPaul's pink zebra look was definitely campy, and he pulled it off well. Hopefully, his platforms didn't make him too snappy.