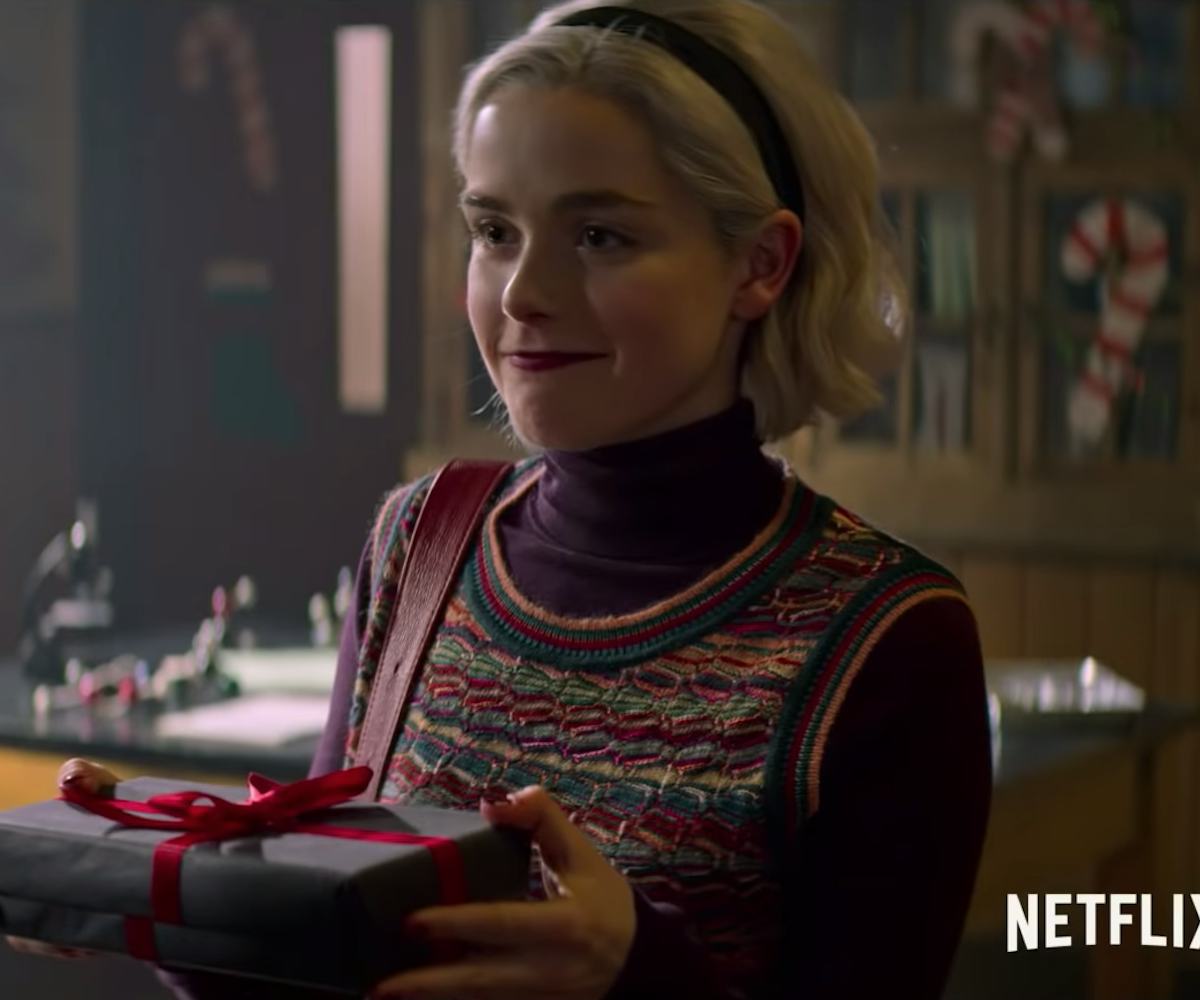 Screenshot Via Youtube
The 'Chilling Adventures of Sabrina' Holiday Trailer Is Anything But Cheery
"Is this what Christmas is like being a witch?"
Chilling Adventures of Sabrina is bringing spookiness into the holiday season. The Netflix original released a trailer for its holiday special, A Midwinter's Tale, late yesterday evening, and it's anything but your traditional cozy story line.
It seems that there may be more dark spirits bringing down the cheer, as Madam Satan (Michelle Gomez) chomps down on a gingerbread cookie that looks an awful lot like our favorite half-witch; it's even rocking the newly-platinum-blonde bob that Sabrina revealed just as the first season came to a close.
A major potential silver lining to the episode? Harvey (Ross Lynch) seems to be quite pleased with Sabrina (Kiernan Shipka) as she hands him his Christmas gift, so maybe the high school sweethearts' romance will prevail after all.
The dark lord makes an appearance in the trailer, suggesting that Sabrina might just have some quality time with the very unholy being she wants to take down. He's still sporting goat horns, so the show must have found a way around the lawsuit handed to them by Satanists for allegedly co-opting their imagery.
Catch the trailer, below. Chilling Adventures of Sabrina: A Midwinter's Tale hits Netflix on December 14.