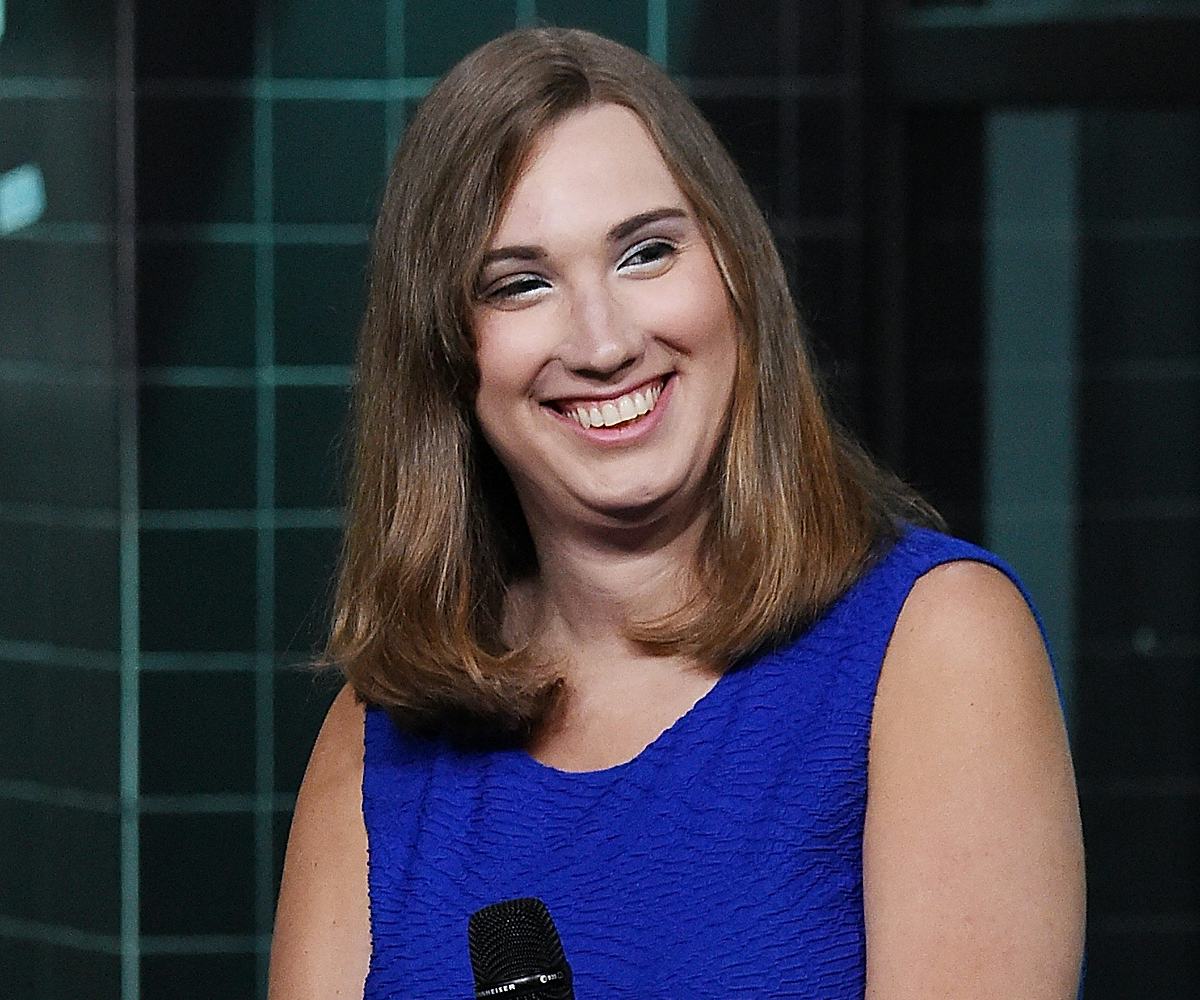 Photo by Nicholas Hunt/Getty Images
Two Anti-Trans Women Harassed Activist Sarah McBride During Meeting
They purposely misgender her during the rant
Transgender activist Sarah McBride was targeted by trans-exclusionary radical feminists (TERFs), during a meeting in Washington, D.C. on Wednesday. According to Gay Star News, the harassment was captured in a live Facebook video (that has since been removed) by Posie Parker who, along with Julia Long, is seen entering the room and screaming at McBride. At one point in the video, Parker misgenders McBride, calling out: "This is Sarah McBride, he gets paid probably quite a lot of money to lobby the government to try and make sure that women and girls have no right to any space anymore."
HuffPost shared additional quotes from the video, most of which include loaded questions directed at McBride. "Why are you championing the rights of men to access women in women's prisons? And rape and sexually assault them as recently happened in the United Kingdom?" Long yelled at McBride, suggesting that trans women act violently upon cisgender women while incarcerated—a statement not rooted in fact, but transphobia. Parker also called out, "Why don't you care about lesbian girls at 14 having double mastectomies? Why don't you care about that, Sarah?"
McBride has since reacted to the incident via Twitter, saying, "We had just concluded a really powerful meeting with parents of transgender youth and members of Congress and I won't let this incident diminish the love, pride and solidarity that filled that room just moments before." McBride then took a moment to point out that her experience is the unfortunate reality, for transgender people like herself and "particularly trans women of color, across the country and around the world."
Olivia Dalton, Human Rights Campaign senior vice president for communications and marketing, responded to the incident in a statement to HuffPost. She writes: "That the targeted harassment occurred following a moving meeting between parents of trans kids and members of Congress reinforces the massive gap between our message of love and their agenda of bigotry," adding, "No one advocating for their basic human rights should face such hate and hostility, and shame on the Heritage Foundation for fostering this kind of atmosphere."
Laverne Cox voiced support for McBride on Twitter, thanking her for "foregrounding the vital, life saving work of valuing the lives of trans people especially trans children." Throughout the entire experience—during the live recording, and in responses afterward—McBride has ignored her harassers, choosing instead to focus her attention on elevating her message of love and inclusivity.