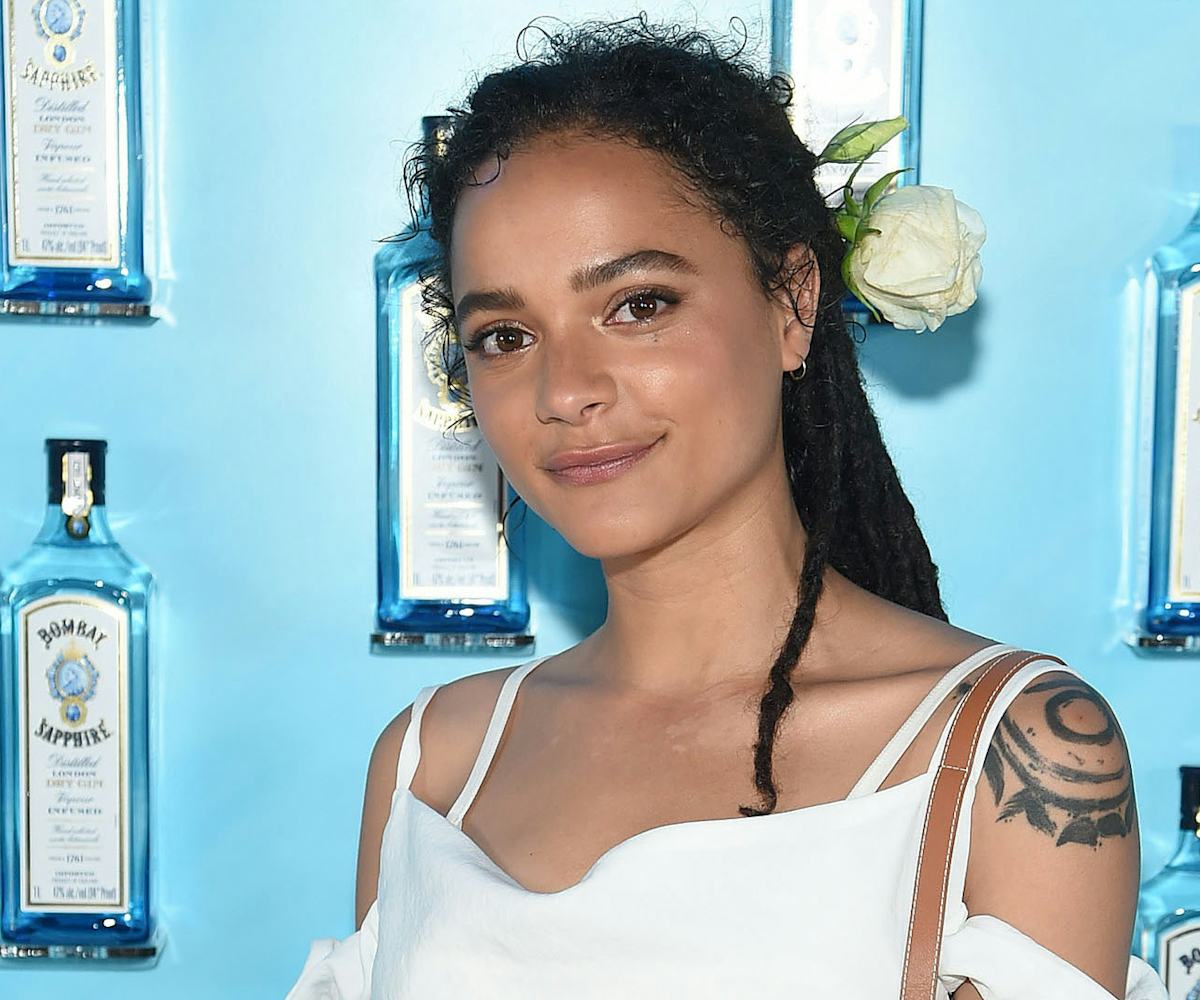 Sasha Lane Will Be Hunted By A Deep State Organization In New Series
From 'Sharp Objects' and 'Gone Girl' creator
Sasha Lane is the first person to be cast in Utopia, the upcoming Amazon series from Gone Girl and Sharp Objects author Gillian Flynn. The series will force us to come to terms with the fact that, sometimes, conspiracy theories may hold truth.
Utopia will be Flynn's adaptation of the British series of the same name, which was created by Dennis Kelly. According to The Hollywood Reporter, Flynn's series will follow "a group of young adults who meet online and are mercilessly hunted by a shadowy deep state organization." The group finds a "near mythical cult underground graphic novel" called Utopia, and "discover the conspiracy theories in the comic's pages may actually be real and are forced into the dangerous, unique, and ironic position of saving the world." It sounds confusing, but we're going with it.
Lane will play Jessica Hyde, described as "tough and feral" as a result of living her life in constant fear of a "mysterious and dangerous group." After finding the graphic novel, she's led to believe that she may be able to use it to figure out her life story. And, if her past roles in American Honey and The Miseducation of Cameron Post tell us anything, it's that she's perfect for this.
"As I've been writing Utopia and trying to imagine the actor who could possibly embody Jessica Hyde, Sasha Lane has constantly kicked her way into my mind," Flynn says in the announcement. "She has the shapeshifting ability to feel at once raw, unpredictable and a little unnerving while also making you want to wrap your arms around her. I couldn't be more thrilled to have her play this utterly unique character."
The series will comprise of nine episodes and is the first project to come out of Amazon and Flynn's deal.