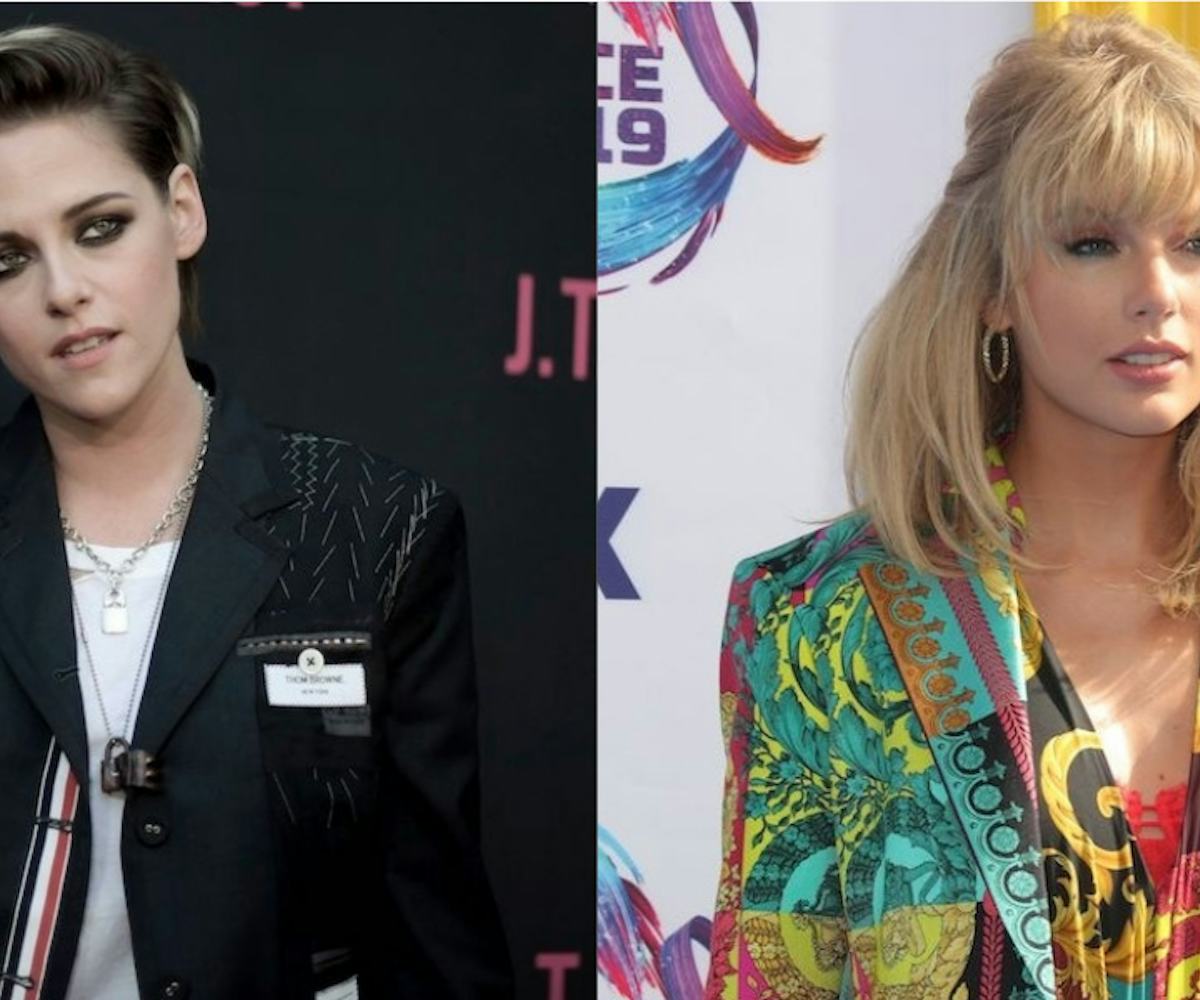 Photos by Richard Shotwell/Invision/AP/Shutterstock, Chelsea Lauren/Shutterstock
'Saturday Night Live' Announced Its Lineup, And Taylor Swift And Kristen Stewart Are On It
Plus Billie Eilish and so many more
Set your clocks and collect your camping gear, because this season of Saturday Night Live is going to have you ready to pitch a tent outside of 30 Rock in hopes of seeing a show. Today, the series revealed the hosts and musical guests of its first several fall episodes, and it's the perfect lineup.
The season kicks off with actor Woody Harrelson hosting and musical guest Billie Eilish performing. Next up? The only combination of artists that could have me thinking, Did SNL peer into my brain and extract this lineup? Actress-writer Phoebe Waller-Bridge, who is hosting, and Taylor Swift, who is providing the musical entertainment. This GIF is an accurate representation of me and my friends scrambling to get in the door for this episode.
Also, did I mention Kristen Stewart will be hosting in November? Cancel all my Saturday plans from now through Thanksgiving, please. The show made no mention of which musicians they're eyeing to perform when Stewart hosts, so, might I suggest King Princess?
Also hosting the show are Stranger Things actor David Harbour with musical guest Camila Cabello, and comedian (and SNL alum) Eddie Murphy. If you need me, I'll be blogging from the sidewalk outside 30 Rock until October 5 hits or someone takes pity on me and just gives me a ticket.