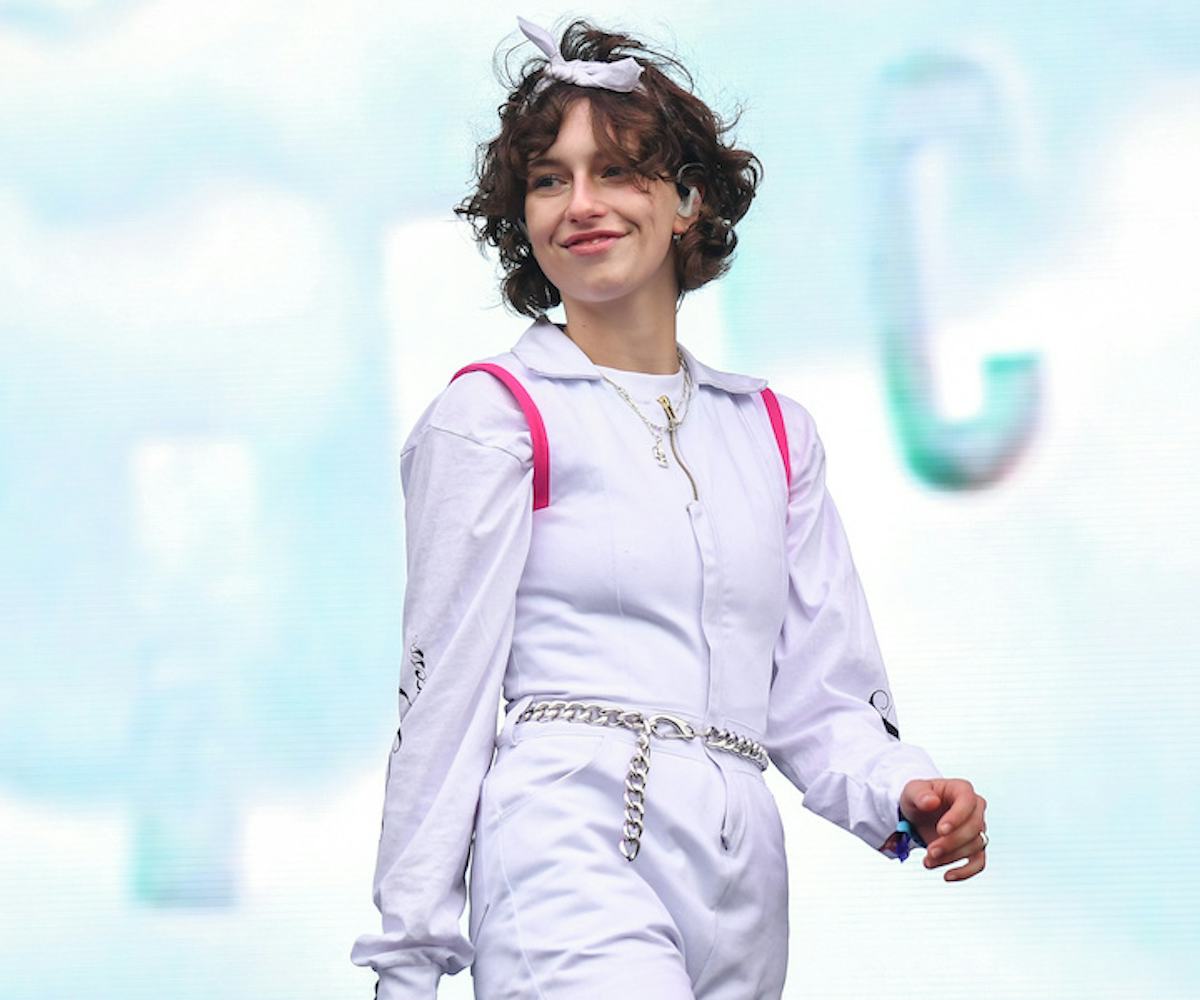 Photo by Erika Goldring/FilmMagic
King Princess Is Set To Make Her 'Saturday Night Live' Debut
She will perform as Will Ferrell joins the Five-Timers Club
Saturday Night Livehas just informed fans about who will bear the burden of following up Harry Styles' double-duty hosting gig, and it's the only pair of people who could potentially keep up the hype: King Princess will be making her debut as musical guest on SNL, joining the show as former cast member Will Ferrell hosts for a monumental fifth time.
King Princess announced the news via Instagram, captioning the classic cork board lineup pic, "I will be living my wettest dream by playing SNL on November 23. Will Ferrell has me gagged and gooped." Given that it's Ferrell's fifth (!) time hosting, we're bound to be treated to another sketch from the Five-Timers Club. Hopefully, our favorite members of the club will stop by to congratulate Ferrell, and make it possible for King Princess to wind up in all kinds of wild sketches. Could you imagine the likes of Danny Devito or Tina Fey joining in on a digital short inspired by "Pussy Is God"?
At the start of the '19-'20 SNLseason, Kristen Stewart was announced as a host without an accompanying musical guest. Though Coldplay wound up filling in that slot, KP seemed like an obvious choice to pair with the actress. But now that she's been revealed as musical support for a seasoned SNL pro — with the promise of plenty of surprise guests to stop by — the endless possibilities of who she could crack jokes alongside are far more exciting.