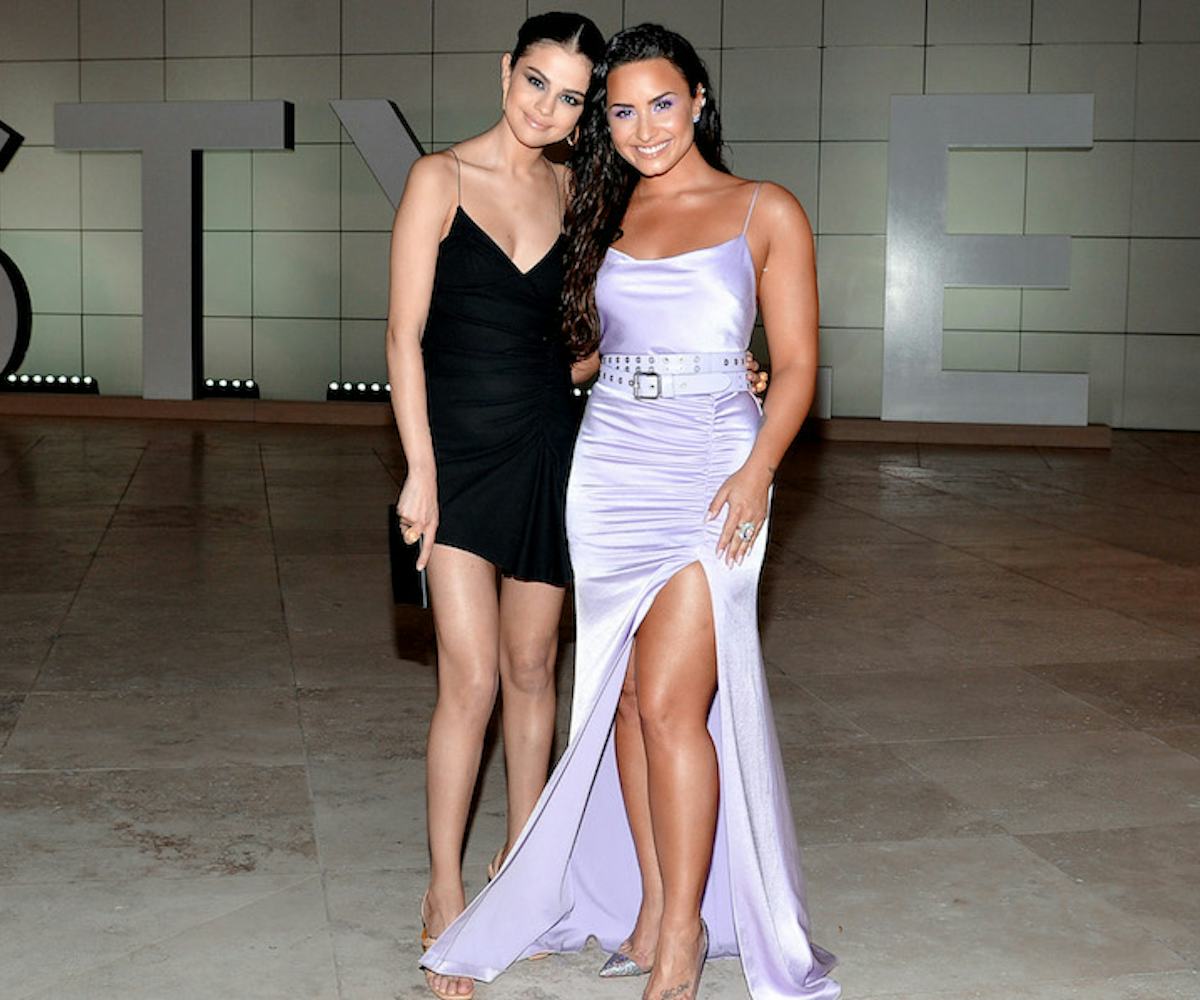 Photo by Donato Sardella/Getty Images for InStyle
Selena Gomez Praises Demi Lovato's "Inspiring" Grammys Performance
"I'm so happy for you. Thank you for your courage and bravery"
At the 62nd Annual Grammy Awards, Demi Lovato gave her first performance in a year and a half, having disappeared from the spotlight in 2018 following a near-fatal drug overdose and an ensuing stint in rehab. Taking to the stage to debut her new song "Anyone," the powerhouse vocalist had a lot riding on the performance, and it quickly became clear how overwhelming the return to the stage was for her. Shortly after trying to dive into the song, Lovato was forced to start over, too overcome with emotion to make it through the first few lines without choking up. But when she finally found her groove, the Grammy-nominated singerbrought the house down — and we aren't the only ones who thought as much. After the cathartic recital, her longtime friend Selena Gomez took to Instagram to praise Demi's emotional performance.
"I wish there were words to describe how beautiful, inspirational and DESERVED this moment was," Gomez posted on her Instagram Story over a photo of Lovato singing on stage. "Demi, I'm so happy for you. Thank you for your courage and bravery."
Reportedly recorded a mere four days before her overdose, "Anyone" is a starkly resonant power ballad, featuring Lovato's token soaring vocals and unflinching lyrics about her longtime struggle with addiction. Boldly tackling an issue that most might want to keep private, the song serves as a bit of therapy in and of itself, leaving nothing up to the imagination with its striking clarity and inspirational honesty. It's no wonder the moment meant just as much to Selena Gomez as it did for Lovato herself. Seeing a friend overcome such a life-threatening hardship is indeed a cause for celebration.
Demi Lovato's new single is available to stream now. Listen to it below.