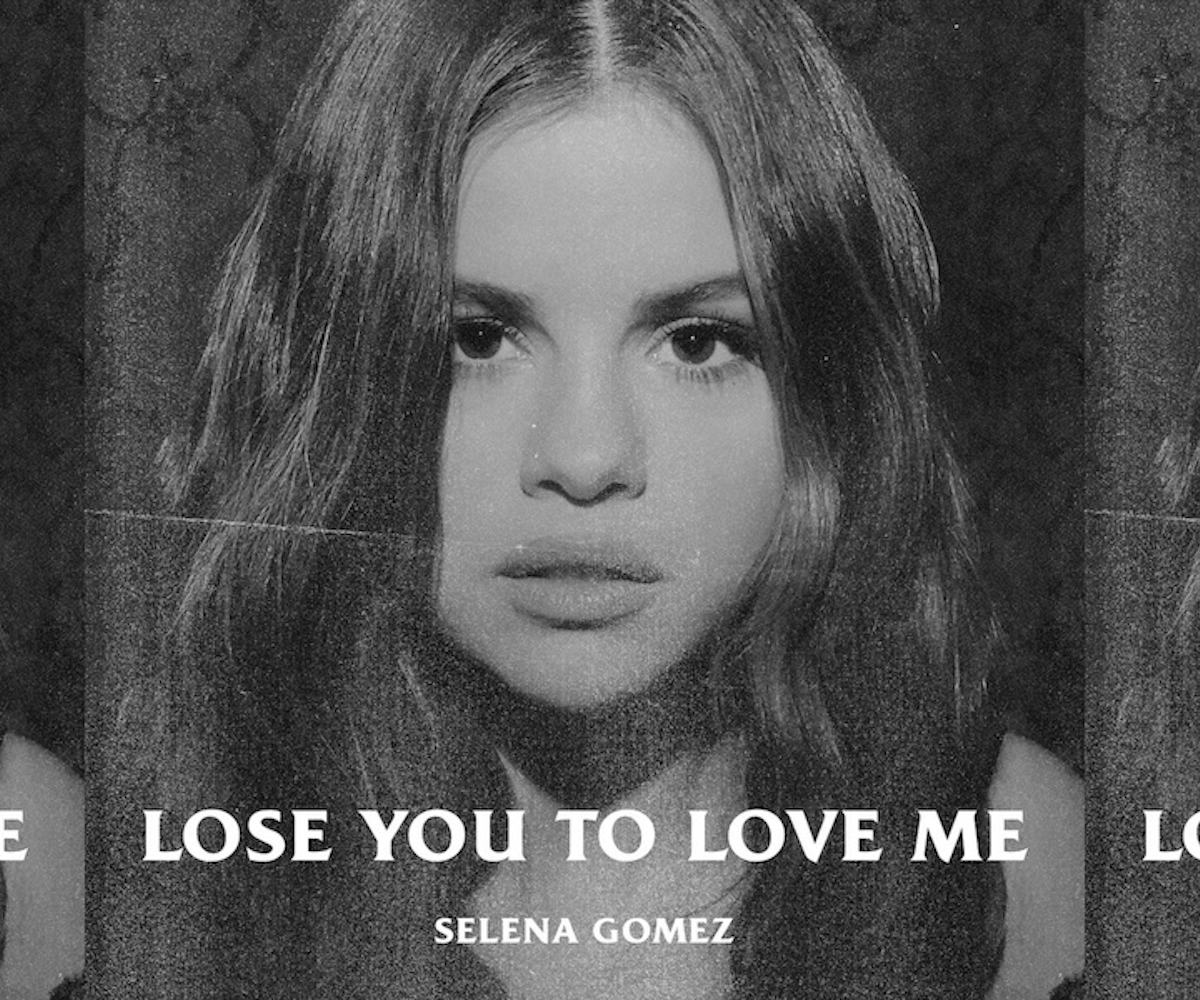 Courtesy of Interscope Records
Selena Gomez Gives A Testimony Prioritizing Self-Love On "Lose You To Love Me"
She's closing one chapter and starting another
Selena Gomez's next era of music has officially begun, and it's one filled with self-love. Gomez shared a new single and video, "Lose You To Love Me," at midnight on Wednesday, marking the end of a significant emotional relationship while simultaneously embracing deeper love for herself.
The video for "Lose You To Love Me" — which, according to a tweet, was shot entirely on an iPhone — presents a clear aesthetic shift for Gomez. While the last string of singles she dropped in 2017 were filled with hazy retro filters, this new clip is entirely in black and white; notably, it's also her first emotional ballad in some time, following flirty tracks like "Bad Liar" and "Fetish." Throughout the visual, Gomez seems to be watching her back, with her eyes nervously flittering around the room as she delivers her recollection of a relationship gone bad. By the end of the video, though, we can see an internal shift has happened for Gomez; she's sitting more comfortably, smiling, laughing, and declares, "now the chapter is closed and done" and says goodbye to her former love.
Fans have already begun piecing together theories about who the song is about, digging into specific lyrics that could potentially be about her relationship with Justin Bieber. In the second verse Gomez sings, "In two months, you replaced us/ Like it was easy," which fans think refers to Bieber's breakup with Gomez and subsequent reunion with his now-wife Hailey Baldwin.
Watch the video for "Lose You To Love Me" below.