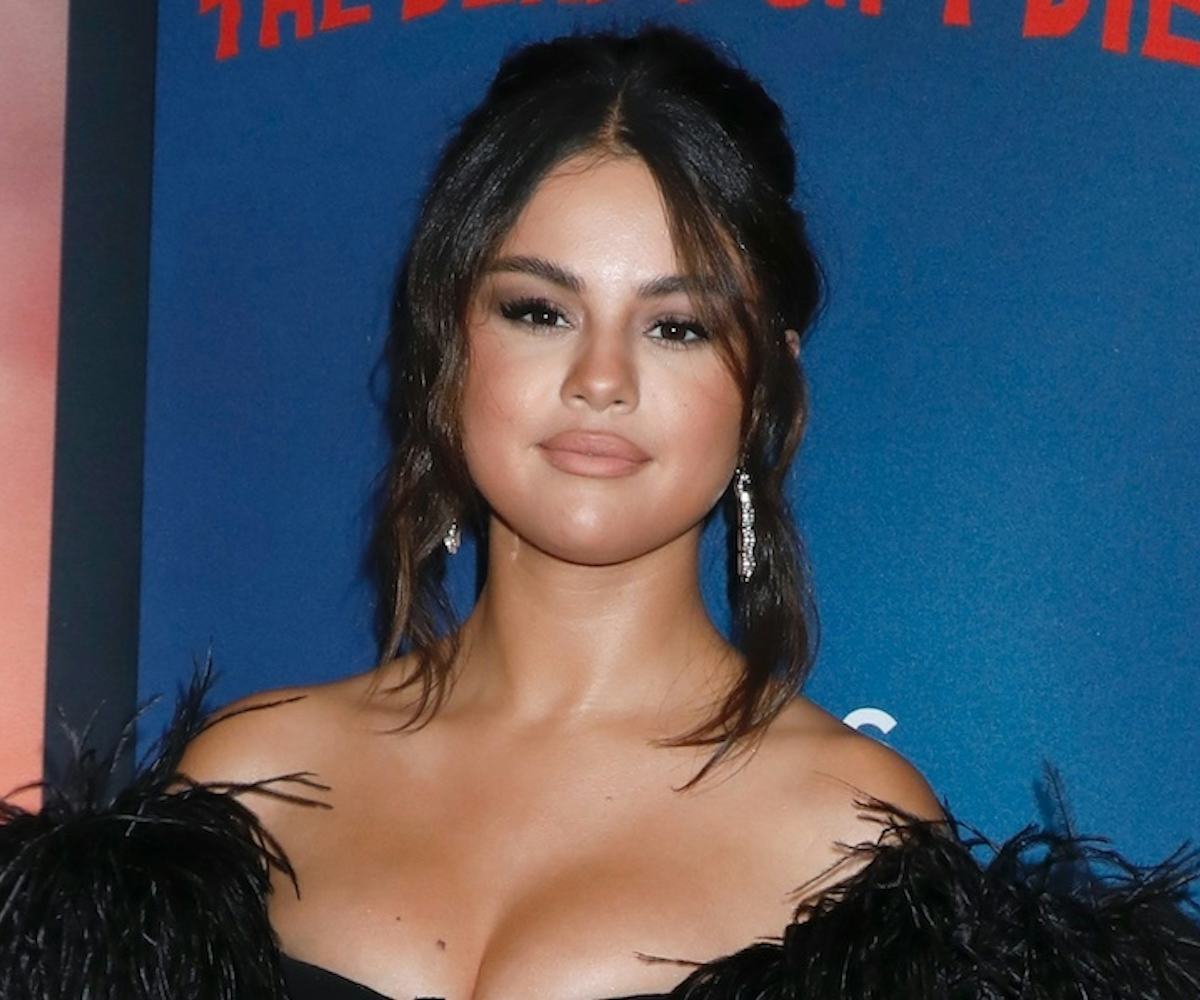 Photo by Gregory Pace/Shutterstock
Selena Gomez Just Confirmed New Music Is Coming
"I needed to lose you to love me"
A new era of Selena Gomez music is upon us, and it's looking to be her emotional one yet. Using black-and-white visuals, Gomez announced the name and release date of her next single "Lose You To Love Me" on Friday afternoon. The single will be her first of 2019; she has been inactive with music since 2018 releases "Wolves" ft. Marshmello and 13 Reasons Why single "Back To You."
Prior to the news dropping, fans had a hunch Gomez would be announcing her return to music. On Thursday, the singer tweeted out an image of herself, veiled behind black lace, captioned "Rose colored glasses all distorted." She followed it up with a suggestion to follow her on Amazon Music, leading fans to think the previous tweet could have been a lyric from an unreleased song. Later in the afternoon, she tweeted a video of a theater marquee bearing the same text as her caption, "I saw the signs and I ignored it."
She returned to Twitter the next day to continue her teasing, captioning a childhood photo "I gave my all and they all know it," and confirmed the single an hour later, to be released on October 23. Within minutes, the site linked to pre-save the song crashed due to traffic. Gomez fans and drama-lovers have already started speculating about the timing of the album, coming right after her ex, Justin Bieber, wed Hailey Baldwin. Whatever the emotional inspiration behind the new music is, I'm ready regardless. It's been a long time since "Bad Liar," and I'm in need of a bop!
Check out all the teasers, below.