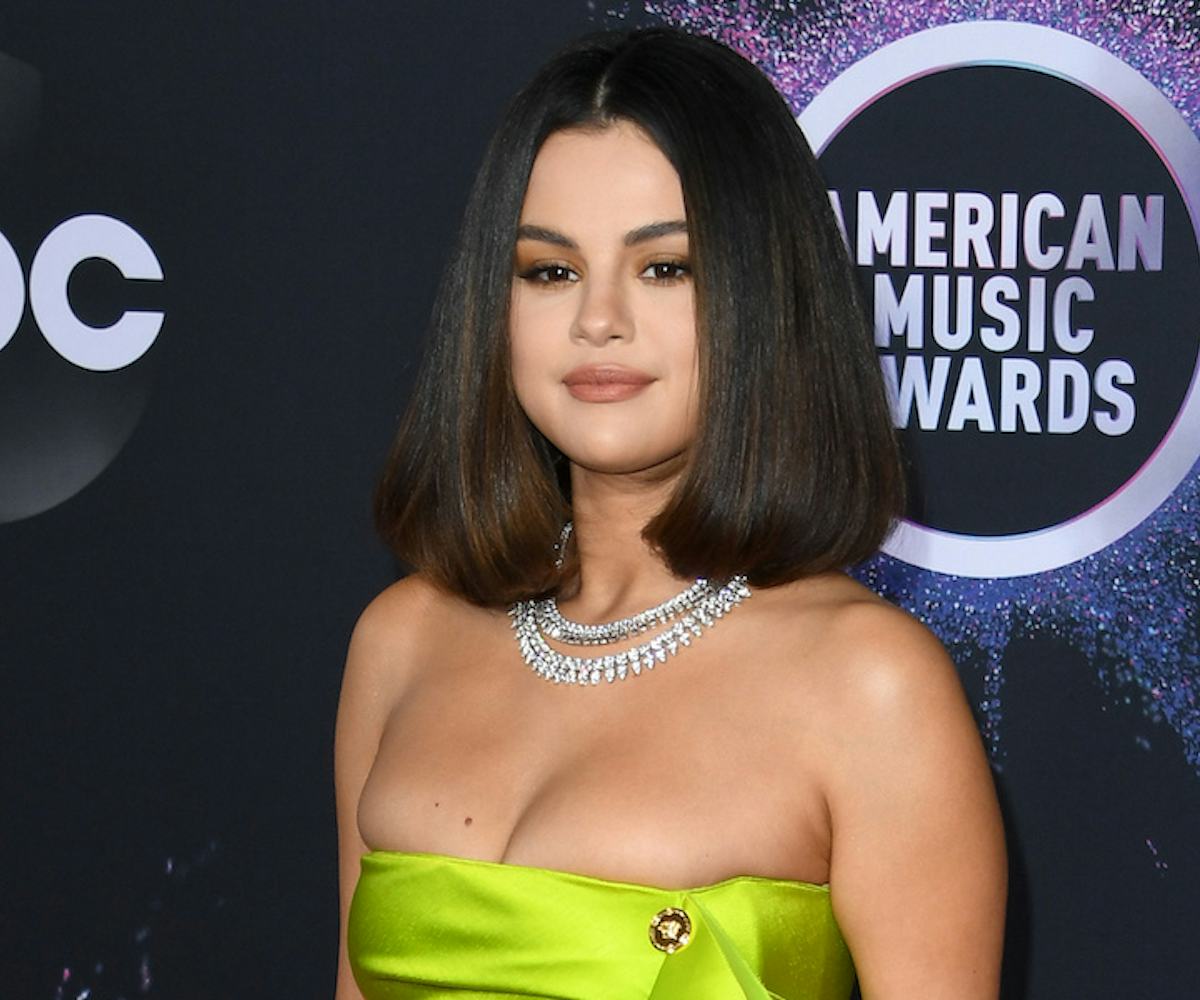 Photo by MARK RALSTON/AFP via Getty Images
Everything We Know About Selena Gomez's Next Album
Album artwork, track-list, and more
The finer details of the fast-approaching Selena Gomez album are finally becoming clear. On Thursday, Gomez unveiled almost everything but the music, posting her album artwork, title, and track-listing to social media in anticipation of the final release. Titled Rare — also the title of the lead track — the record is scheduled to drop on January 10.
Rare features 13 songs, including recently released singles "Lose You To Love Me" and "Look At Her Now", as well as 11 unreleased tracks. In a teaser video shared to Instagram, fans can hear short snippets of some of those songs, including "Rare," "Cut You Off," and "A Sweeter Place" featuring Kid Cudi. The title track appears to be a total self-empowerment anthem; in the short clip heard at the beginning of the teaser, we're treated to one killer line: "It feels like you don't care/ Why don't you recognize I'm so rare."
Rare is available for pre-order via Apple Music now. View the track-list, visual teaser, and album artwork below.
Rare
Dance Again
Look At Her Now
Lose You To Love Me
Ring
Vulnerable
People You Know
Let Me Get Me
Crowded Room (Ft. 6LACK)
Kinda Crazy
Fun
Cut You Off
A Sweeter Place (Ft. Kid Cudi)