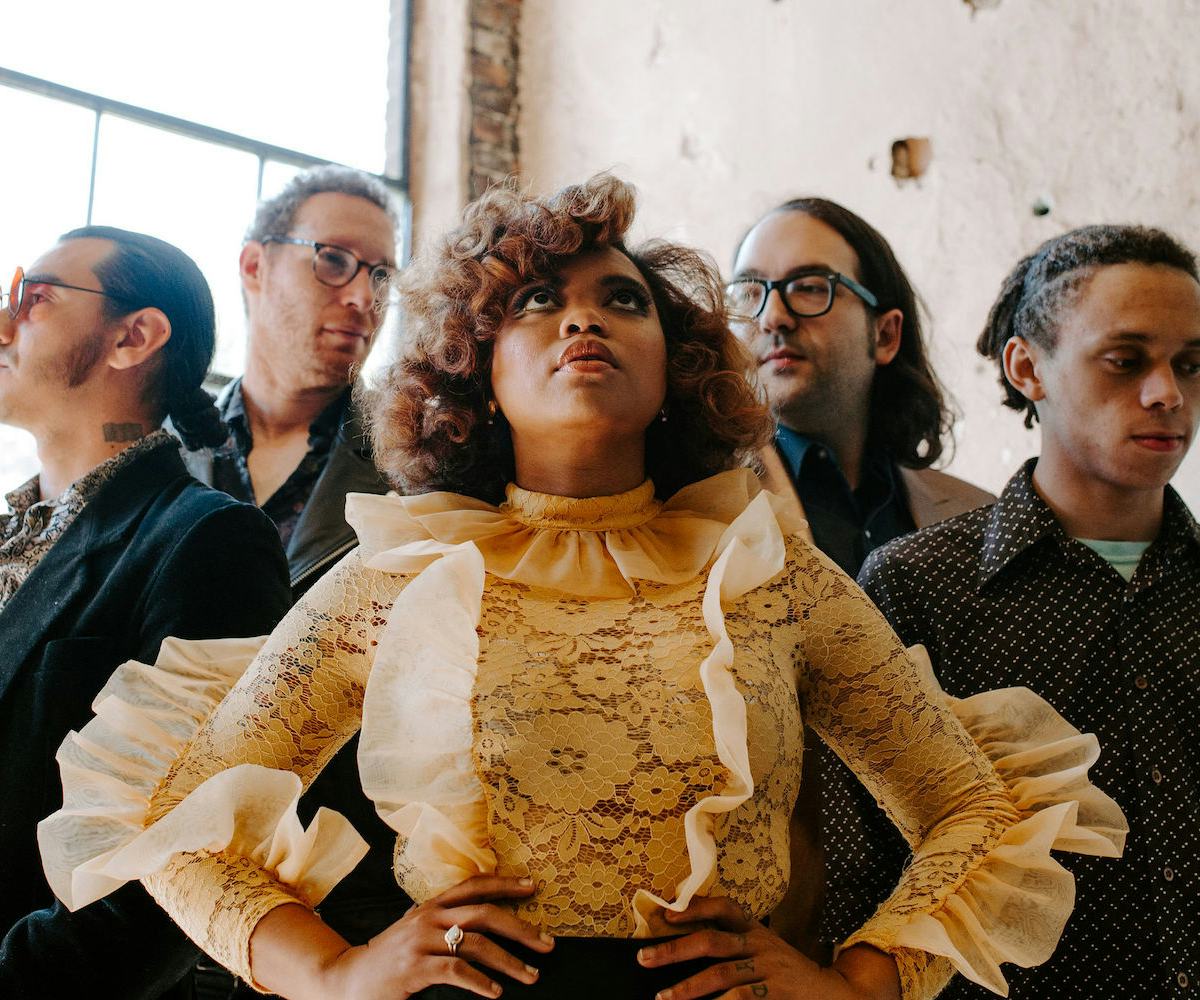 Photo by Dylan Glasgow Guice
Seratones Face Off With "Fear" On Retro New Song
Frontwoman AJ Haynes went straight doo-wop to speak her mind
Seratones traded in grungy rock for a little more soul, and in the process, found a sound that's even tougher. Frontwoman AJ Haynes looked toward icons like The Ronettes to home in on a "straight-up doo-wop sound" for the band's next single, "Fear," coating life's big questions and worst-case scenarios with a sound that's sugary sweet. Today, the band shares "Fear," exclusively via NYLON.
Haynes wrote the track's lyrics as though asking herself big questions that might not have the prettiest answers. As she begins, by singing "maybe I'm selfish if I never come home," she's acknowledging how much she's changed since moving away from where she grew up. "Going home is hard for everyone," Haynes tells me. "Especially being from a city where everyone is from somewhere else, but you're all New Yorkers. Your identity becomes this city. From my experience, my identity becomes all the cities that I've traveled to." So when she heads back home, it hits her: "Nothing's changed."
"Fear" becomes bigger than simply leaving home and starting anew; it's ruminating in self-doubt, and wondering what will happen when you put your authentic self out in the world. "You'll exert yourself, and you'll put yourself out there, and you'll have their backs to you," Haynes says. "That's terrifying." Sometimes, Haynes tells me, "I don't want to leave my bed; I want to go home... There are days when I don't feel things, and that is fucking reality."
"Fear" faces that reality head-on, giving power to our vulnerable moments rather than pretending they don't exist.
Listen to "Fear," below. POWER will be released on August 23.