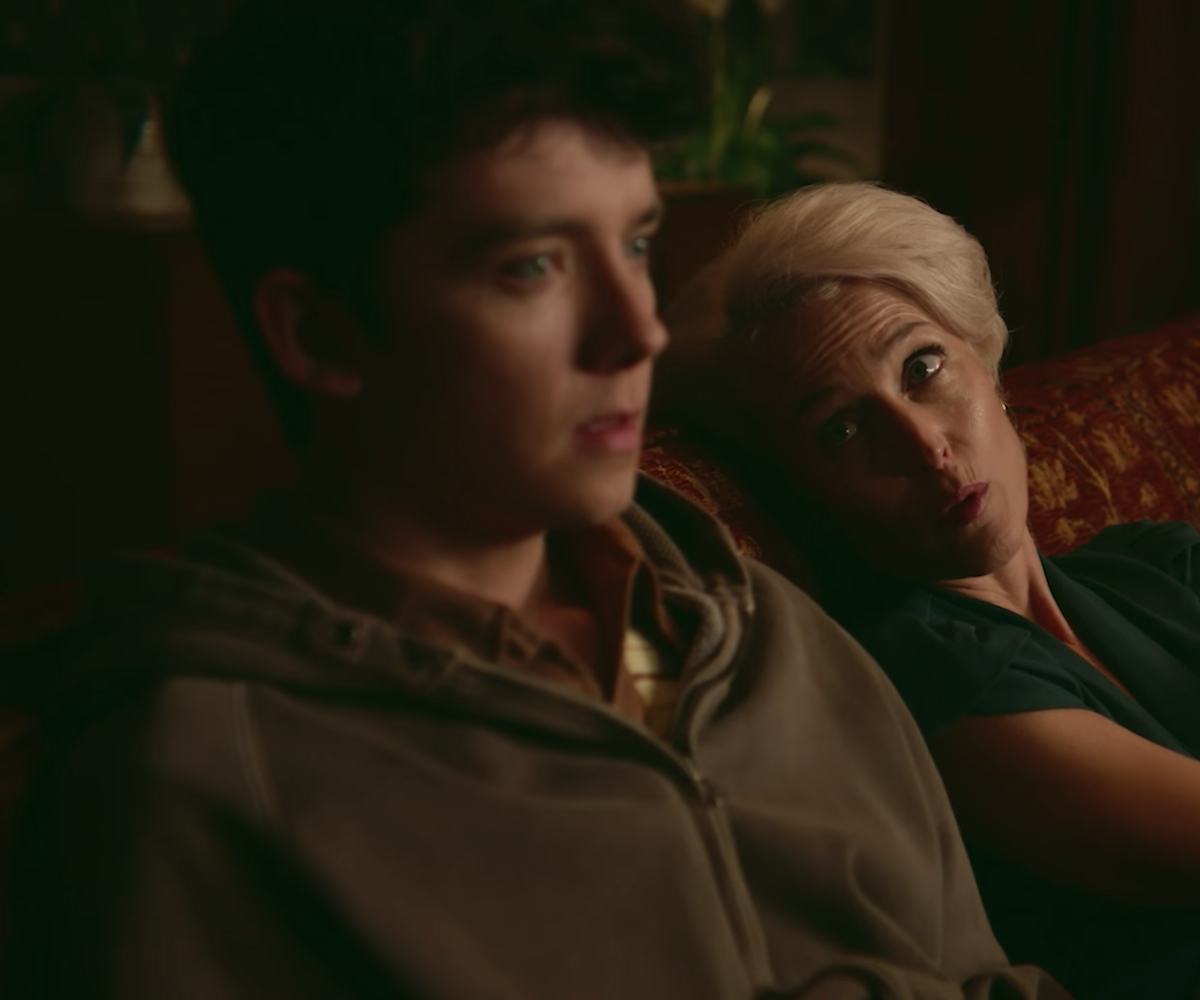 Screenshot via Youtube
Gillian Anderson Knows Too Much About Asa Butterfield's Sex Life In 'Sex Education'
See the trailer for the upcoming series
Netflix has revealed the first trailer for its forthcoming series Sex Education, and it has us dying of secondhand embarrassment (but we can't wait for more).
Gillian Anderson, forever Dana Scully of The X-Files in our hearts, plays Dr. Jean Milburn, a sex therapist and an overbearing mother to an awkward teenage son Otis, played by Asa Butterfield. While many mothers of teenagers might do anything to skirt around the topic of sex, the trailer opens with Jean informing Otis that she knows he's been pretending to masturbate and wanting to talk about it.
Had I been Otis, I would have opted to crawl under a rock until the end of my teen years, but he makes a far more adventurous choice: Under pressure from a classmate, he begins to work as a sex therapist for his high school peers with the promise of cold hard cash as a reward. Suddenly, he is swarmed by all the weird sex experiences and questions of everyone around him and his standing on the "social food chain" goes up.
Sex Education hits Netflix on January 11. Catch the trailer, below.