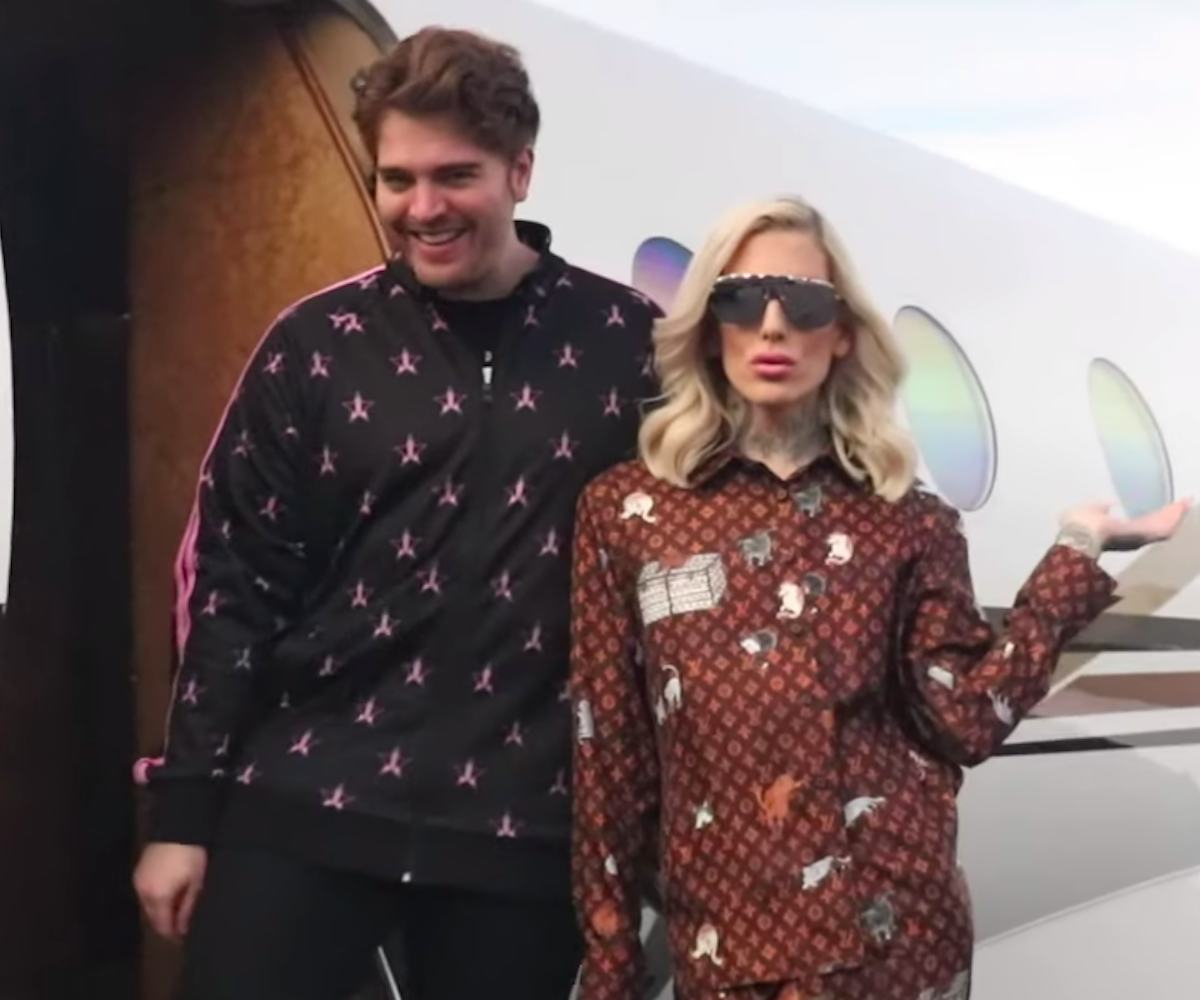 Screenshot via YouTube
Relive All The Best YouTube Drama In The Trailer For Shane Dawson's Jeffree Star Docuseries
Of course, James Charles and Tati Westbrook come up
There's now a trailer for Shane Dawson's nine-episode docuseries, The Beautiful World of Jeffree Star, which follows the two YouTubers' lives, as well as captures their real-time reactions to some of the recent drama that has gone down in YouTube's beauty community.
Nearly three minutes into the trailer, Dawson looks bewildered and laughs as he scrolls past a video titled "James Charles Disses Shane Dawson," which was posted around the same time as *that* cat scandal Dawson was involved in. Less than a minute later, it's onto the Tati Westbrook drama, with Dawson reacting with a slacked jaw and tears as he watches the now-viral video of Westbrook airing her long list of grievances against James Charles, a video of whom also appears at the end of the clip. The trailer also shows more intimate moments of Dawson's life, including when he proposed to his now-fiancé Ryland Adams.
All this is set to the tune of American Idol alum Catie Turner's song "Prom Queen," a melodramatic track with lines like "Two girls walk into a party/ The one that gets noticed isn't me" that sets an almost eerie tone to the trailer.
Watch the trailer for The Beautiful World of Jeffree Star, below. The documentary is set for an October 1 release.