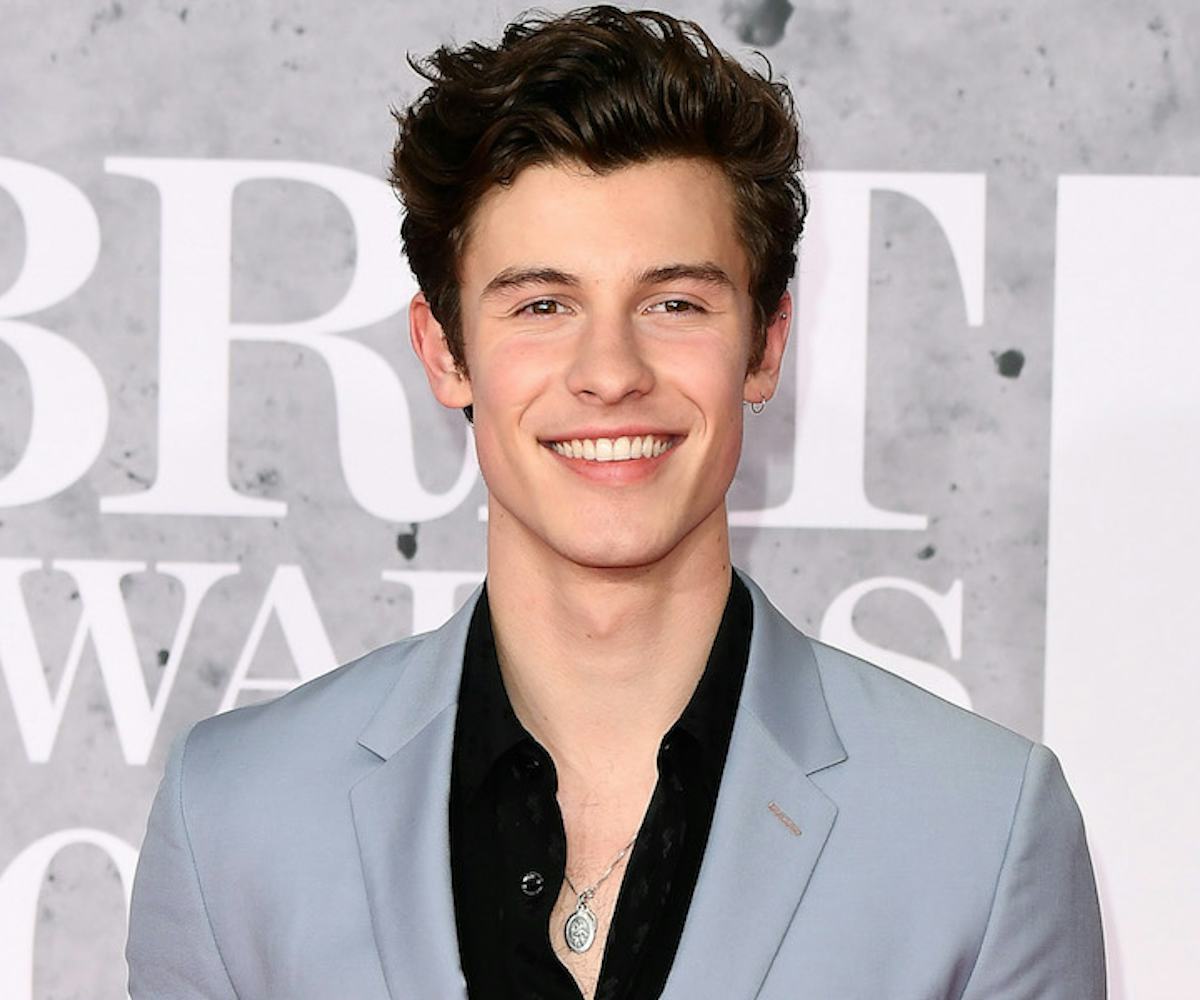 Photo by Jeff Spicer/Getty Images
Shawn Mendes' New Track Was Inspired By The 1975
Shawn Mendes just dropped the first single of a new era, and I might just be on my way to becoming a stan. "If I Can't Have You" is a bop if I've ever heard one, and in a YouTube Live chat prior to the video's release, Mendes revealed that he was more than a tiny bit inspired by The 1975 (per Genius).
"Truthfully, my inspiration behind the song musically was born from The 1975," Mendes revealed during the chat. "Not to say it sounds crazy like them but I was obsessed with their album while making this song!" You can definitely hear a hint of A Brief Inquiry Into Online Relationships in Mendes' latest release, especially in the punchy chorus and sweet, sweet high notes at the end.
The accompanying visuals are a tease of studio magic, seemingly shot all in one take, despite the changing sets and wardrobe. Mendes first appears to be in Toronto (it turns out to be a backdrop), then walks away from his faux-apartment to another to lay in an empty bed—or, not empty; as the camera pans out again, we see his love interest. In the end, there's a choir, a treadmill, and plenty of other little sneaky additions that you may miss as you question yourself, Wait, do I have a new crush on Shawn Mendes? (If you're me, then the answer is yes, yes you do.)
Watch the video for "If I Can't Have You," below.