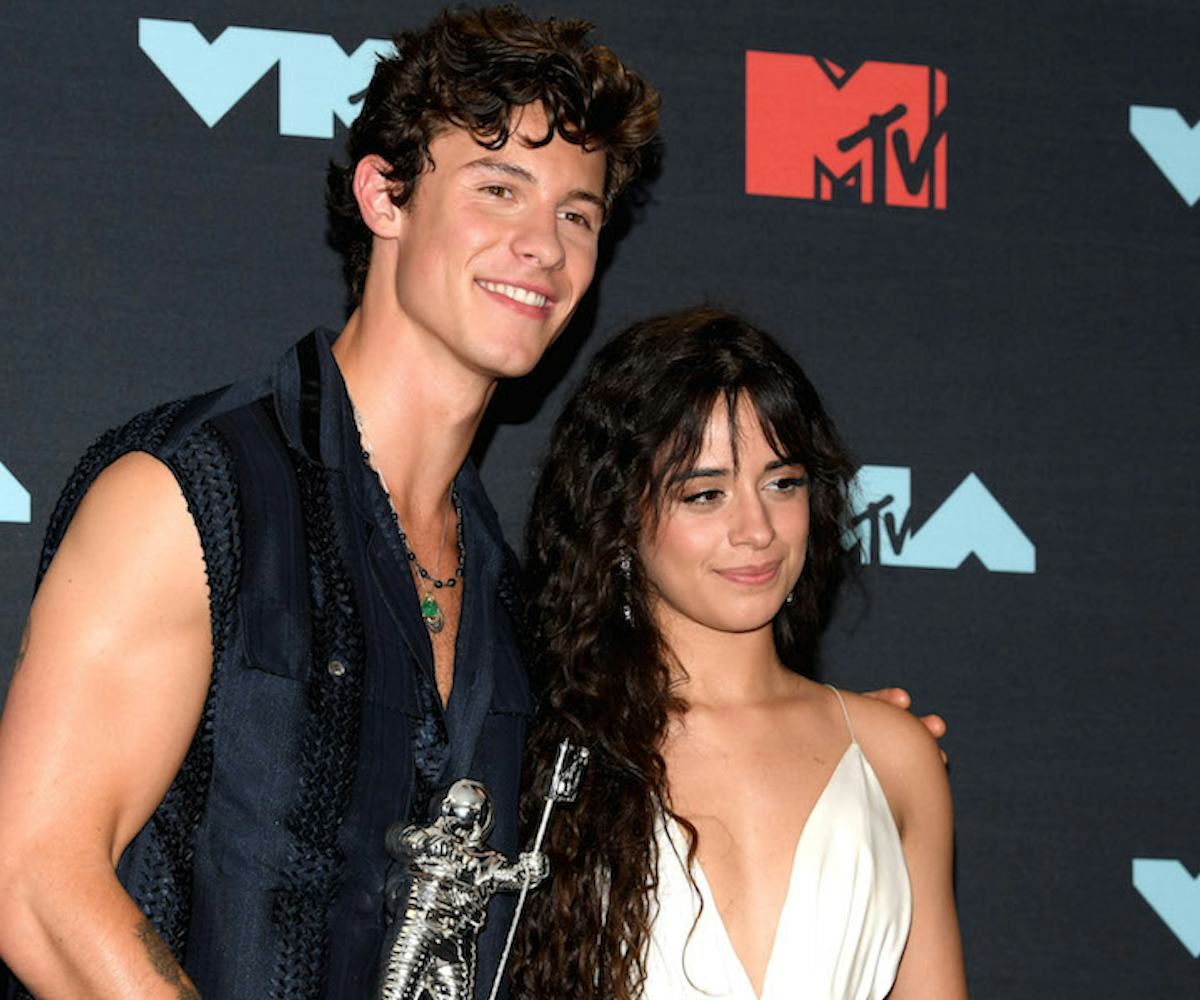 Photo by Andrew H. Walker/Shutterstock
This Video Of Shawn Mendes And Camila Cabello Kissing Can't Be Unseen
This is going to be like that video from 'The Ring,' isn't it?
Shawn Mendes and Camila Cabello have been reading your tweets about how they appear to have zero chemistry, based on the fact that they, well, kiss in a funny way. The celebrity couple (or is it "couple"?) have been *so* affected by these attacks that they felt the need to post a video on Instagram making out, to show "how we really kiss," which is definitely one way to address the trolls.
"We saw on Twitter and stuff, you guys saying stuff about the way we were kissing and how it looks weird, like we kiss like fish," Mendes says at the beginning of the video, totally not preparing anyone for what is to come. "It really hurt our feelings," Cabello says in reply, to which Mendes adds, "We just want to show you how we really kiss." The pair then proceed to lick each others' faces and eat chin for the latter half of the video.
Look, we know this is a joke, but it still feels like a lot! We're not alone in these feelings: Twitter is, predictably, having a field day with this video. "I just woke up and that Shawn and Camila video is the first thing I saw can someone please pour bleach in my eyes," @eleanorbate wrote.
Siri, how do I erase my own memory?
This iconic clip of Cardi B really sums it all up. What did they change by posting this video? Nothing.