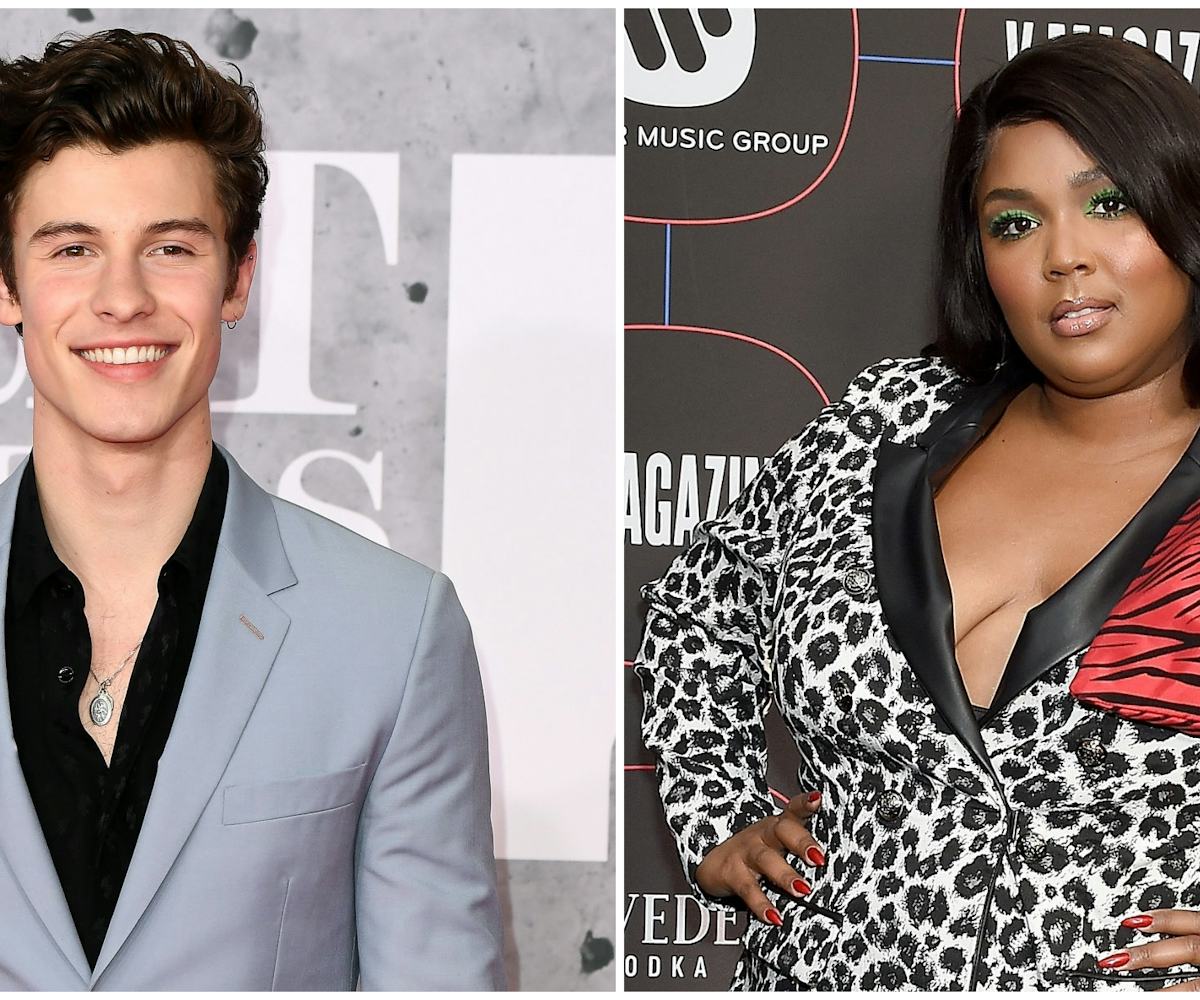 Photos by Jeff Spicer/Getty Images, Gregg DeGuire/Getty Images
This Video Of Shawn Mendes Lusting After Lizzo Is A Big Mood
Frankly, I would do the same
Shawn Mendes just professed his love for Lizzo with a single long look during the BRIT Awards red carpet. Sometimes, a raised eyebrow says it all.
In a video that Lizzo herself posted to Twitter, we can see Mendes in the background getting very distracted while looking at her. The moment was caught while Lizzo was doing a red carpet interview, and luckily for us, the cameraman caught sight of Mendes ogling, too. The result was a tasteful zoom in on his face showing his, um, appreciation.
The video goes on for almost 20 seconds, which is a good amount of time to spend staring at someone, especially in the transfixed way Mendes seemed to be. Lizzo wasn't mad, though. "Get you a man that looks at you the way @ShawnMendes looks at me doing press," she captioned the tweet. And, aren't we all trying? The raised eyebrow of approval at the end of the video has me emotional.
Mendes would have actually fit in perfectly in Lizzo's latest music video for "Cuz I Love You," which was full of men worshipping her. This is what she deserves, honestly.