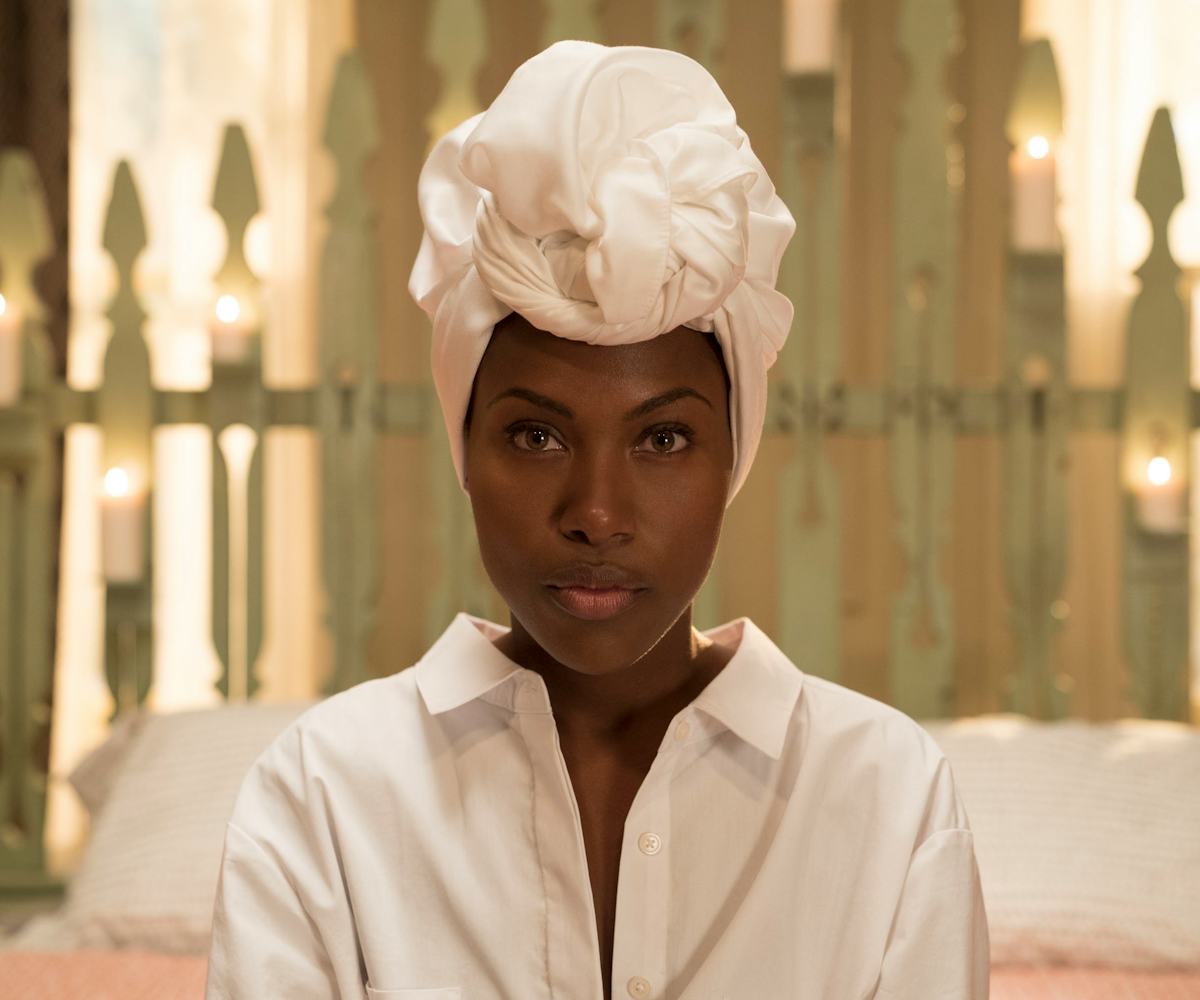 Photo by David Lee/Netflix.
Is 'She's Gotta Have It' Reinventing Nola Darling In Season 2?
I thought I knew who she was
It's been over a year since She's Gotta Have It catapulted Spike Lee's debut film, about a Black twenty-something in Brooklyn juggling multiple lovers, into the new millennium. Today, the Academy Award-winning director announced that Season 2 will premiere on the streaming platform on May 24. In the official announcement video, a question is posed after a drawing of the central character, Nola Darling (DeWanda Wise), comes to life: Who is she?
Viewers spent all 10 episodes getting to know exactly who Nola is. She's a struggling artist, a bit of a mess, and the apple in no fewer than four people's eye. She was a contentious character amongst fans, some of whom found her version of polyamory to be liberating while others billed her as selfish and immature. Could questioning who Nola is be hinting at some transformation or personal growth on her part that may sway more of us one way or the other?
As for me, I hope that she's a better best friend to Shemekka (Chyna Lane), that she leaves married Jamie (Lyriq Bennett) alone, that she figures out a way to pay her rent on time, and that she realizes that she's way too good for Opal (Ilfenesh Hadera).
Check out the official announcement, below.