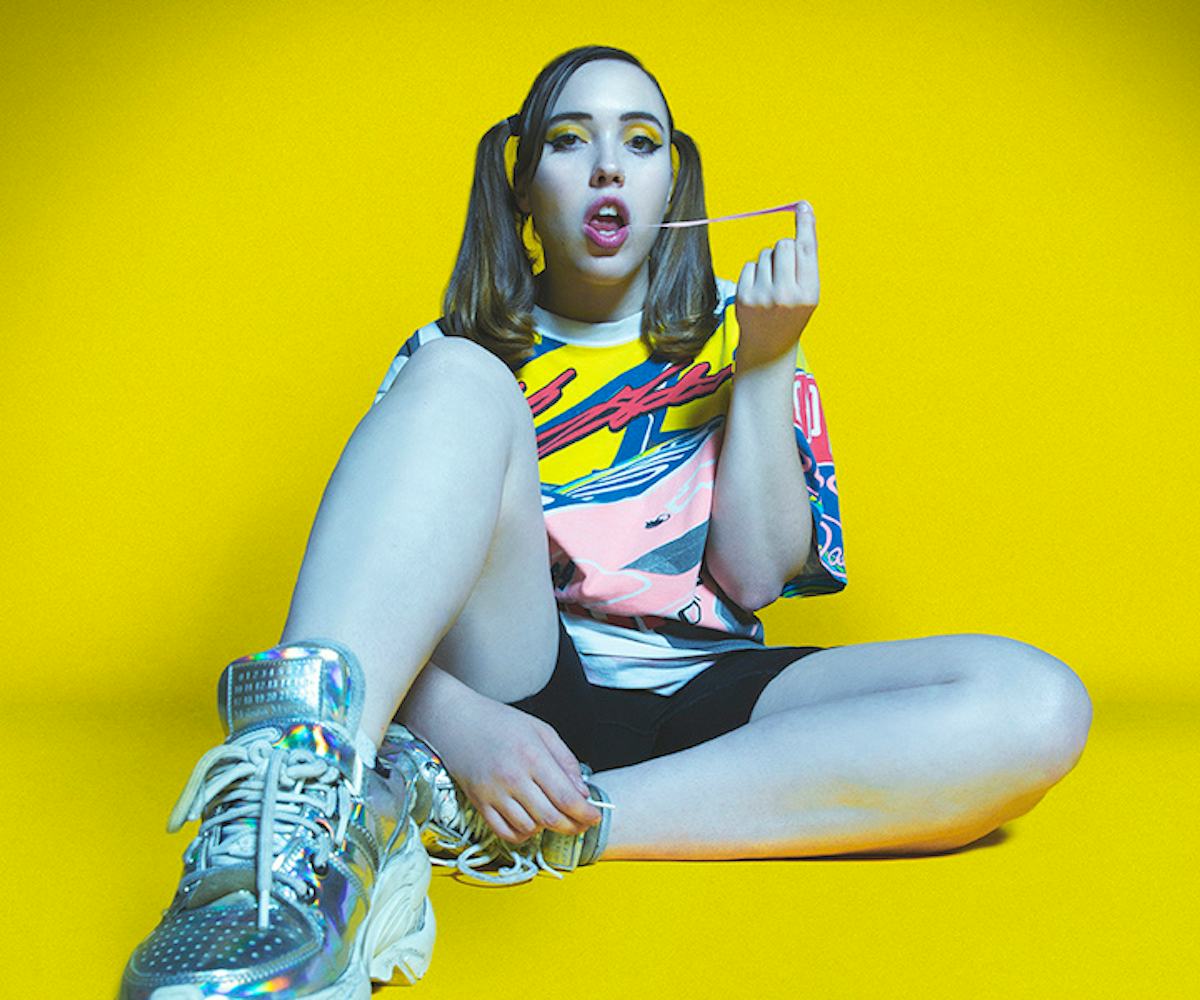 Photo by Brian Ziff
Soccer Mommy Announces Second Album 'Color Theory'
And shares lead single "circle the drain"
Soccer Mommy, aka Sophie Allison, has just announced new album color theory, the follow-up to her 2018 critically acclaimed debut studio album Clean. The news comes paired with a lead single and music video that has big '00s Avril Lavigne energy — enough of it to have you counting down the days until color theory is finally released on February 28. It is Allison's first release of 2020, coming only several weeks after her melancholy single "Yellow Is The Color Of Her Eyes".
On color theory, Allison shared in a press release,
"I wanted the experience of listening to color theory to feel like finding a dusty old cassette tape that has become messed up over time, because that's what this album is: an expression of all the things that have slowly degraded me personally. The production warps, the guitar solos occasionally glitch, the melodies can be poppy and deceptively cheerful. To me, it sounds like the music of my childhood distressed and, in some instances, decaying."
If you've ever wondered what a woozy "Sk8er Boi" dream would look like if it took place in 2020, Allison has provided with her Atiba Jefferson-directed "circle the drain" music video. In the footage, Allison wanders around Palm Springs and happens upon an abandoned water park, which a squad of pro-skateboarders — Sean Malto, Jake Anderson, Curren Caples, and Nicole Hause — has snuck into for a chance to test out some moves on the waterslides.
Watch the music video for "circle the drain" and check out the album art below.