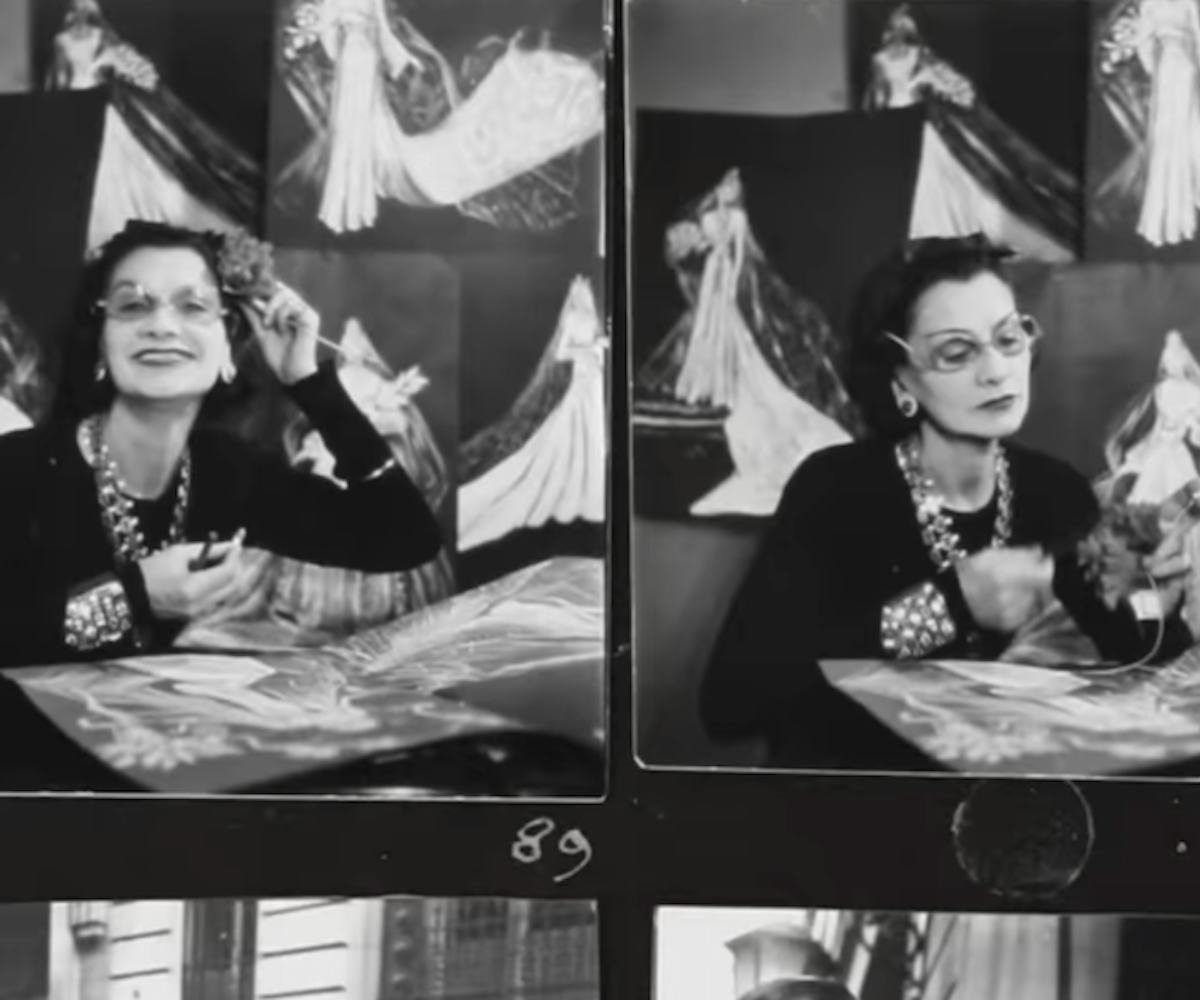 Sofia Coppola Created A Nostalgic Film For Chanel
Featuring Kristen Stewart and Lily-Rose Depp
Lost in Translation and The Virgin Suicides filmmaker Sofia Coppola has released a short film for Chanel, titled "In Homage to Mademoiselle." The film was released ahead of the opening of the "Mademoiselle Privé" exhibition in Tokyo, which will explore the history of the luxury fashion house. The film opens with an old clip of Catherine Deneuve in a Chanel ad before jumping into a highlights reel that includes behind-the-scenes look at the atelier and fashion shows from back in the day.
The video then shows more recent fashion shows, with footage of model and Chanel ambassador Lily-Rose Depp winking while walking the runway in a ruffled pink dress and, later, with the late Chanel creative director Karl Lagerfeld. Soundtracked by Grimes, images of all our favorite celebrities and brand ambassadors—Kristen Stewart, Tilda Swinton, Pharrell, Natalie Portman, Margot Robbie, and more—flash across the screen amidst vintage advertisements and B-roll footage. We, of course, also see Coco Chanel herself in a black-and-white film reel, smiling from behind the design table.
Watch Coppola's short film below.